Small batch vanilla cheesecake on a biscoff crust topped with a blackberry glaze. Simple to make and delicious, this blackberry glazed vanilla cheesecake with biscoff crust is the ultimate summer dessert.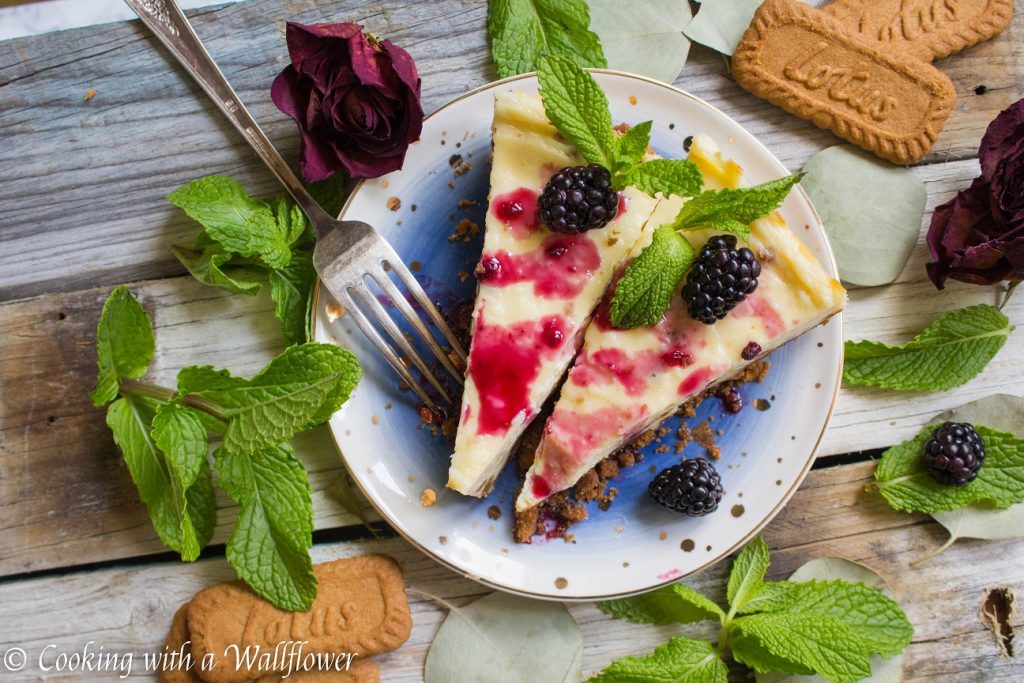 I've been waiting so long to share this cheesecake with you. Or at least, it feels like it.
If I were to pick a favorite dessert, I think it might have to be cheesecake. If I could eat cheesecake without having to worry about the repercussions of eating too much of it, I could probably eat several slices in one sitting.
There's something about the creaminess of the cheesecake filling, the sweet crumbliness of the graham crust that's just so addictive to me.