Leftover rice cooked with kimchi and mushrooms. This mushroom kimchi fried rice is a slight twist to the Korean classic and soo delicious.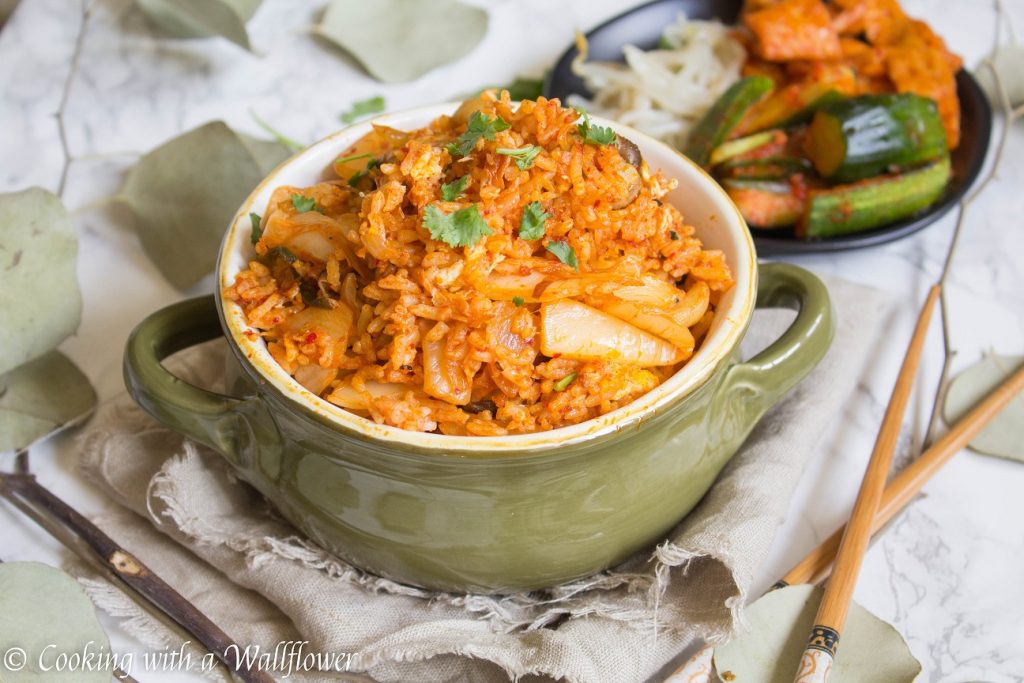 Happy Sunday!
I love that it finally feels like spring, but I've been sick the past week and haven't been able to enjoy the weather as much. I'm so ready for this cough to go away. I feel like it's the worst part of any cold because it lasts forever. And lately, cough drops are no help whatsoever. So if you have any tips or tricks, I'd love to hear it.
In the mean time, we have to talk about this mushroom kimchi fried rice.