Warm comforting congee filled with shredded chicken then topped with cilantro, fried scallions, and chili garlic oil. This Chicken Congee is delish and perfect for a cold day.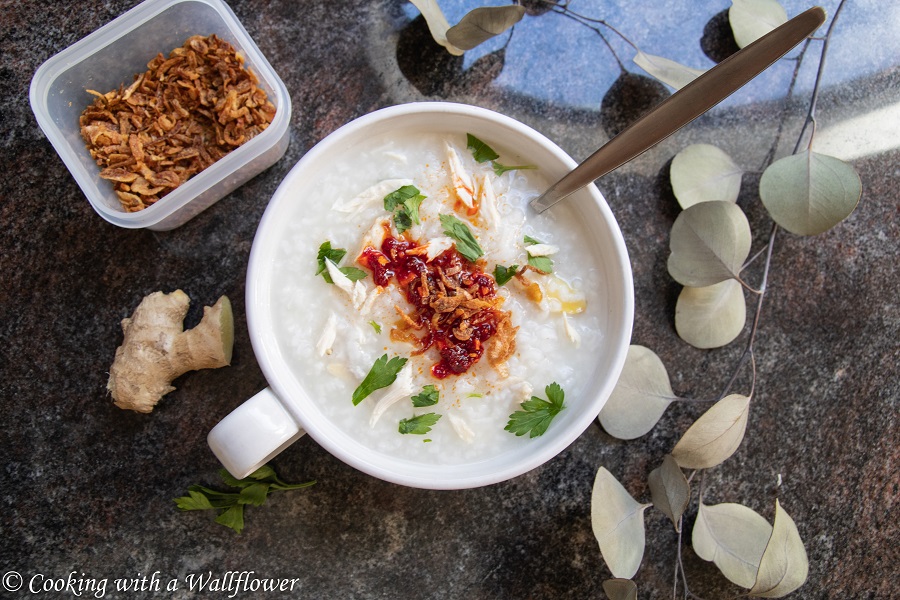 It's back to being cold lately and I have the perfect dish for you.
I've been a little MIA lately, I know. There's just been so much going on lately. We've been spending our weekends driving all over the bay area looking at wedding venues. We've been sending out a million emails to different venues and caterers trying to find something we both like that doesn't go over our budget too much. And it has been sometimes fun, but mostly stressful. We realized early on that by trying to get married this year, we're competing with couples who were hoping to get married in 2020 and 2021 and have postponed till now. So we feel the pressure to book as quickly as possible.
Also, we've been busy with our families celebrating Lunar New Year with lots of good food. Hopefully in the upcoming weeks, I'll be able to share lots more brand new recipes. But I think right now, it'll be a little slow while we're working full time and trying to research things for our wedding.
In the mean time, I'd like to share this chicken congee with you.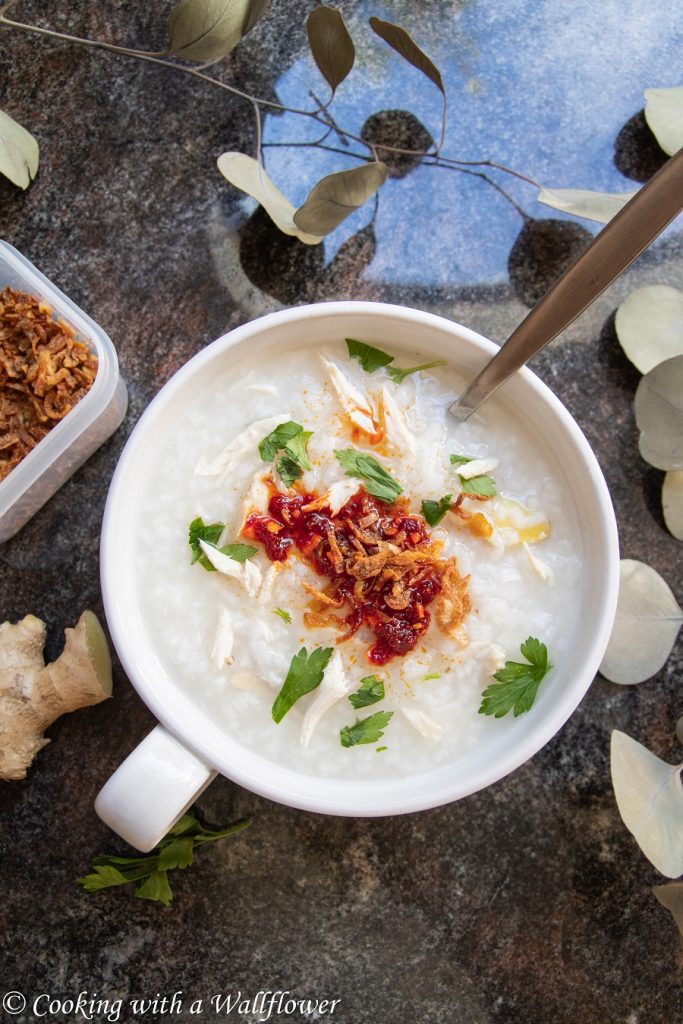 This chicken congee is a childhood classic for me. Sometimes we would eat it for breakfast. Most times though, it's the perfect dish for when you're feeling a little sick. You add a little bit of ginger for both flavor and to help you warm up. You top it with your favorite garnishes. It's warm, it's comforting, and it's something that's easy to make. It doesn't take much effort at all.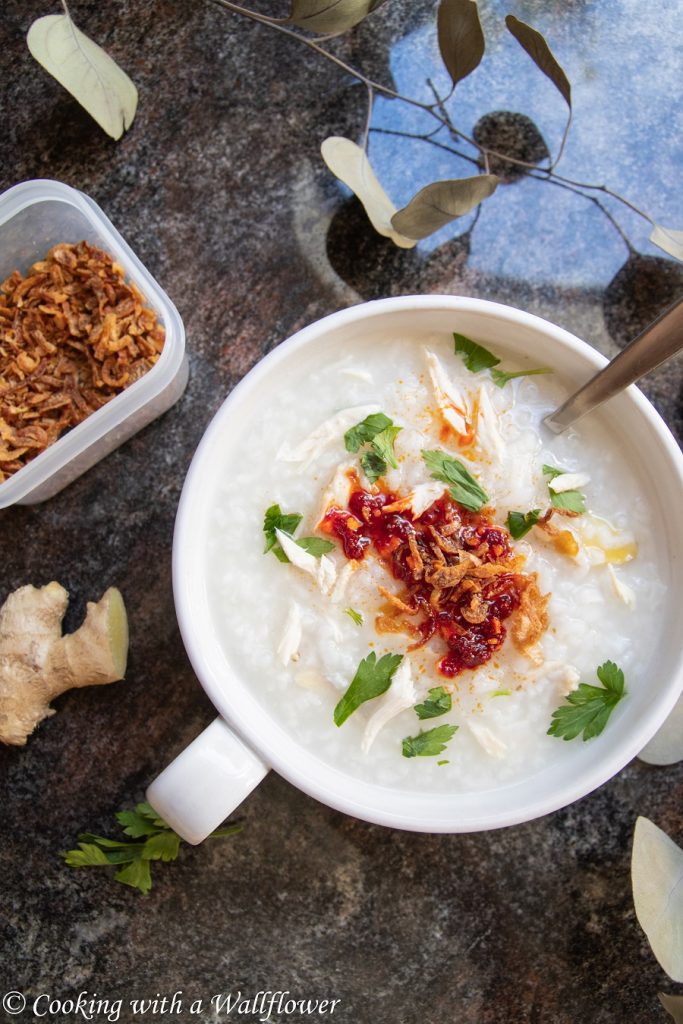 You can shredded chicken, sliced pork, ground pork, seafood. The options are endless. And then if you like, you can add some garnishes to make the congee more flavorful. Some things you can add are cilantro, fried scallions, chopped green onions, sambal, chili garlic oil.
Definitely give this dish a try and let me know what you think.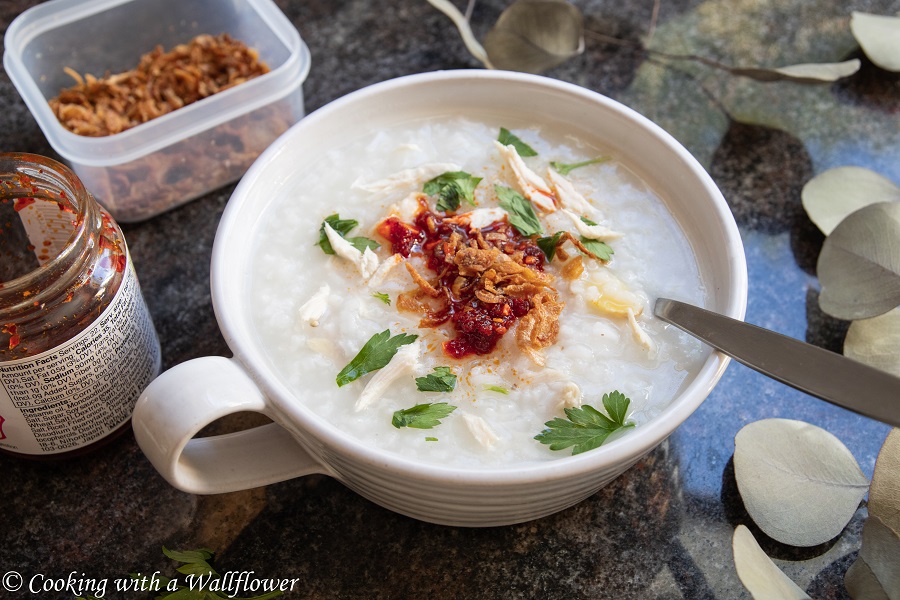 You can find the full recipe for this Chicken Congee over at Ask Anna where I contribute recipes monthly.