Caramelized fresh figs topped with a buttery crumble topping. This maple fig streusel crumble for one is the perfect single serving sized dessert for early autumn.
Happy Sunday!
I hope you had a great weekend. It's been a chaotic few days and I'm kind of ready for a low key day filled with absolutely no plans. Most of the time, that's a lot harder to do than it sounds. I feel like I'm always running around doing something on my day off.
But I'm excited that we're really diving into fall. We're quickly approaching the end of October, and it's starting to feel like fall in San Francisco. The sunlight is starting to have a golden glow. The crisp air. The dry leaves on the ground. The sun setting earlier and earlier each day. <– Don't love that. lol. But every day brings us closer to the holidays, which I honestly can't wait for.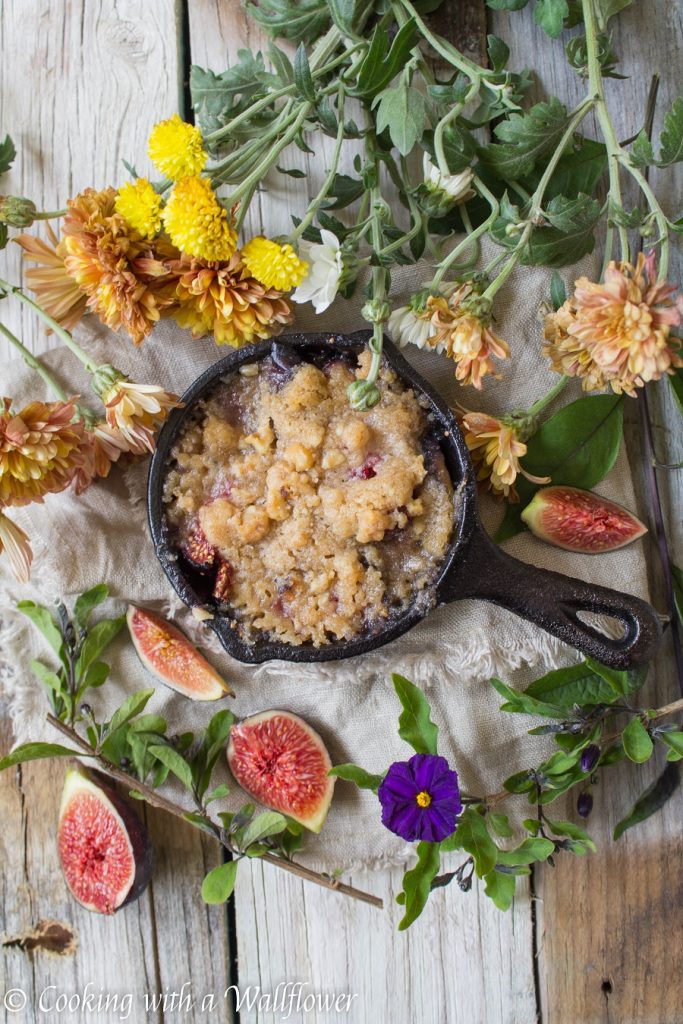 Anyways, I thought today would be the perfect time to share with you a brand new dessert.