Mixed grains topped with garlic shrimp, crispy brussels sprouts, dried cranberries, pomegranate arils, and crunchy chickpeas then drizzled with maple balsamic vinaigrette. This garlic shrimp and crispy brussels sprouts grain bowl is delicious, simple to make, and perfect for a fall weeknight dinner.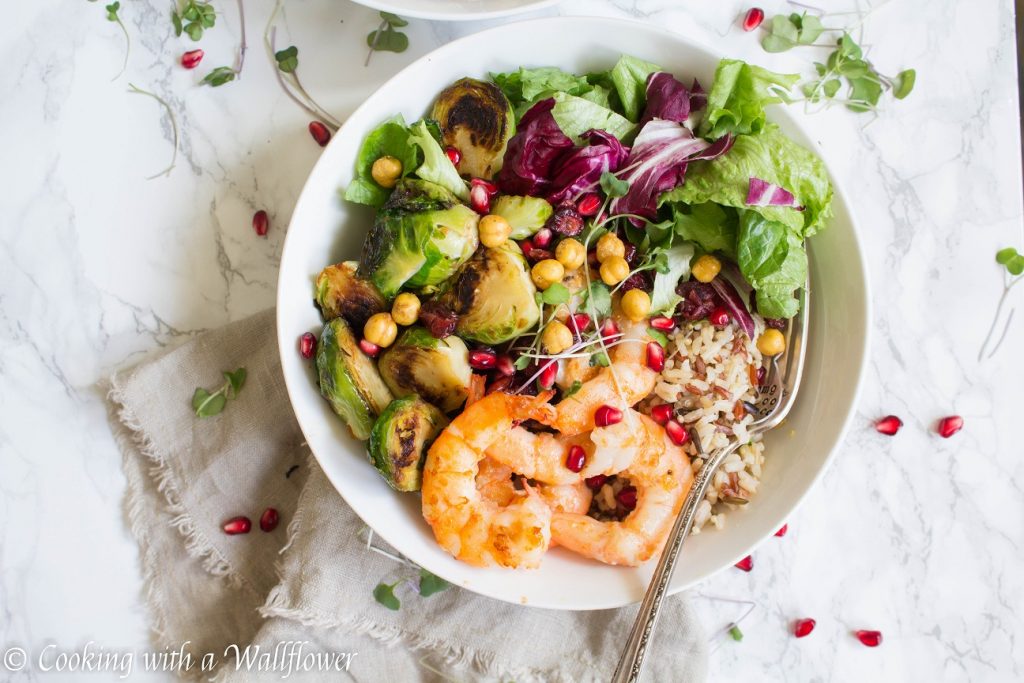 Happy Wednesday!
I feel like I've been on a roll these past few days with all the fall inspired dishes. There's so many options to pick from: brussels sprouts, butternut squash, pomegranate, cranberries, maple everything. What are your favorite fall ingredients?
I honestly think I can have bowl foods all day everyday and I wouldn't get tired of it. Maybe it's because the ingredients can be customized to your taste. So many ways to mix it up.