This post is in partnership with Wild Alaskan Company.
Spicy green curry filled with red bell peppers, mushrooms, and zucchini topped with baked salmon. This baked salmon green curry bowl is delicious and perfect for a weeknight dinner.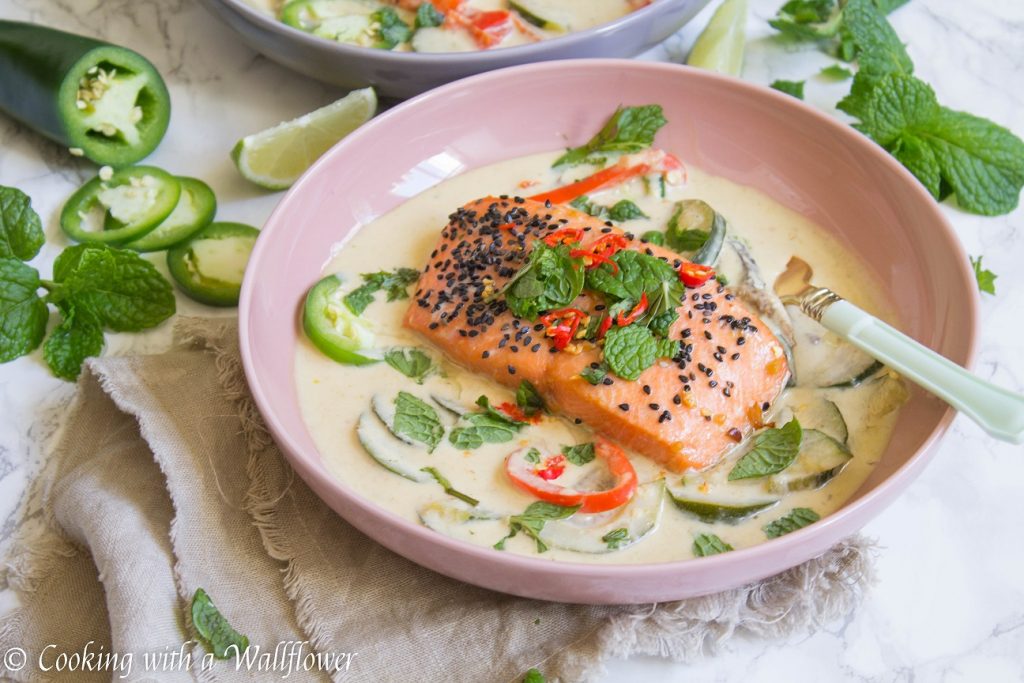 Counting down the days until it is officially summer.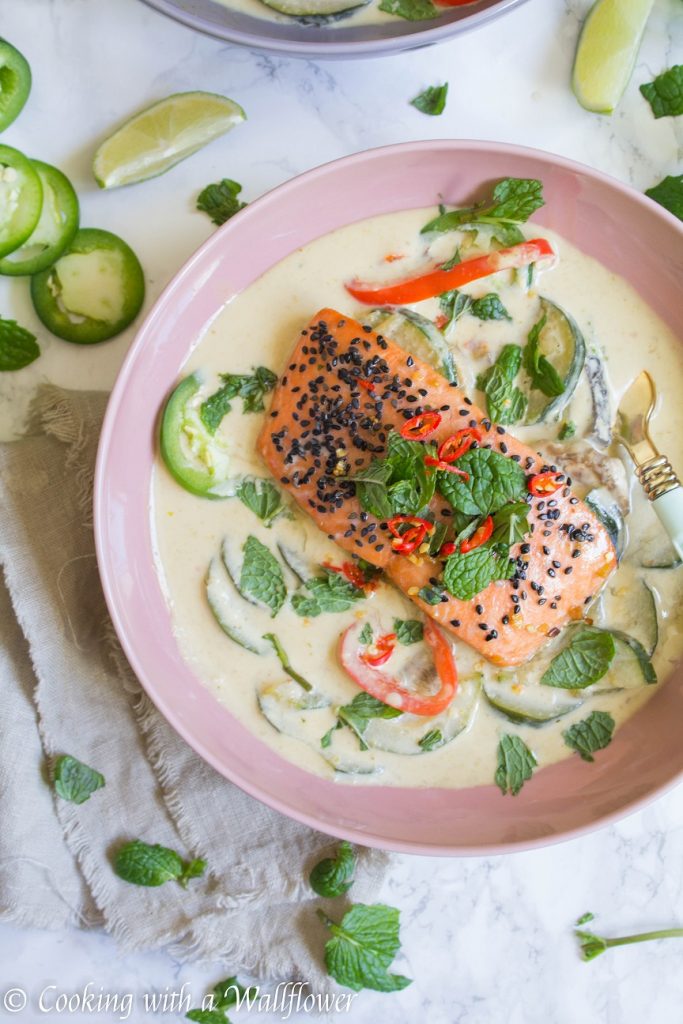 We're so close to the summer season that I can feel it. Longer days, gorgeous sunsets, wildflowers blooming. It's the time of year where I want to spend as much time as possible outdoors. Soaking in the sun, frolicking at the park. And honestly, as little time as possible in the kitchen.
So this baked salmon green curry bowl is exactly the kind of meal I need.