Happy September!
Just a little over a month left until my wedding!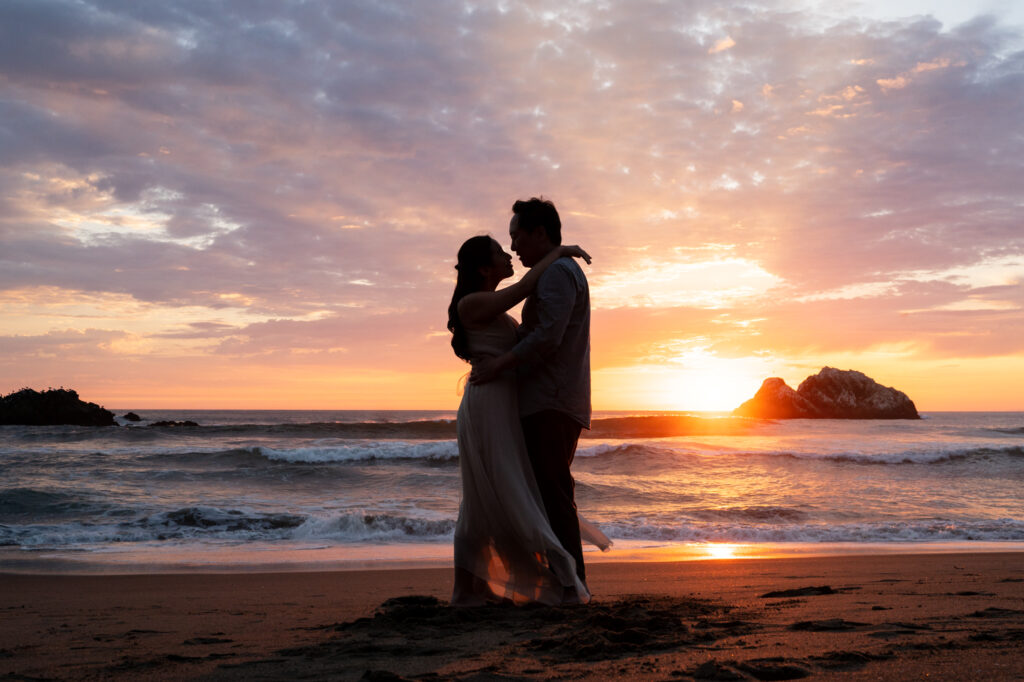 You guys have been a part of life for these past several years so I really wanted to share with you this private part of my life. We've been busy doing wedding related errands. And with just one month left until our wedding, it's been super hectic and stressful.
But I definitely wanted to share these engagement photos with you.
On the morning of our engagement photos, it was cold, rainy and foggy. We thought that we would have to cancel our photo shoot. But instead, we waited it out. The skies cleared, the temperature warmed. And we had the most amazing sunset as a background at Sutro Baths by the ocean.
Our photographer, Lisa Stone from Lisa Stone Photography, did such a beautiful job on our photos. And I can't wait to work with her on our wedding day.