Mile Rock Beach on a sunny day.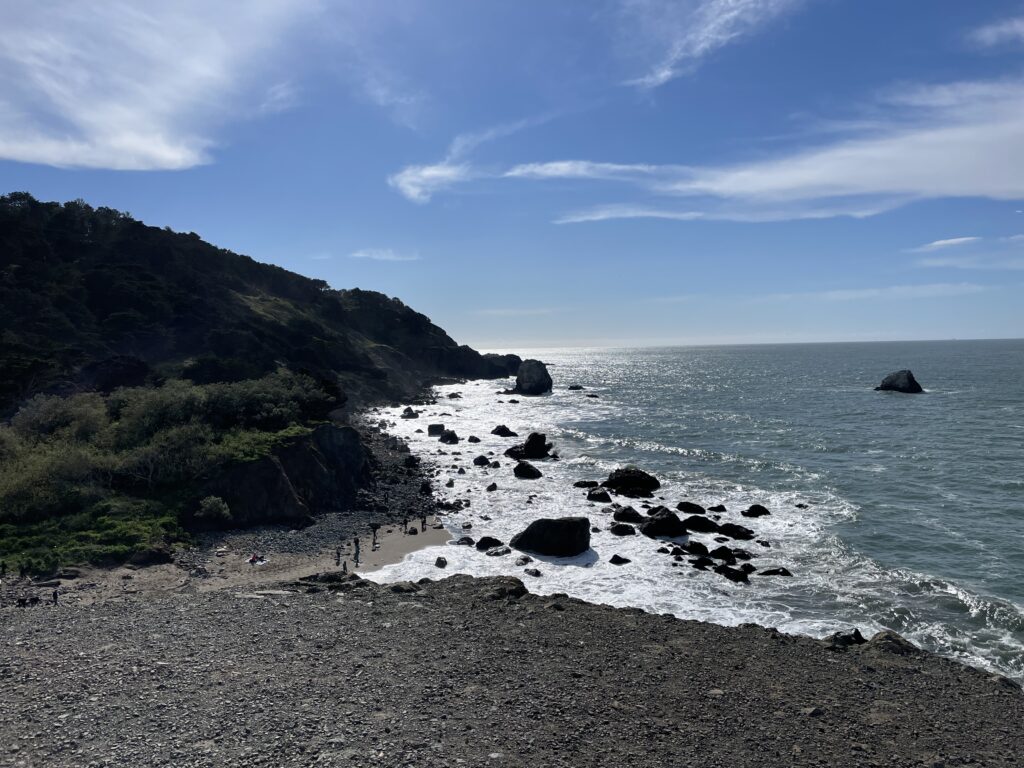 If you're familiar with Land's End in San Francisco, then you know that there are incredible views. My cousin was visiting the city, and we decided to take her on a short, relatively easy hike by the ocean. We did the walk down to Mile Rock Beach for the views. Have you been?
It's been such a busy month. I don't know how I let time get pass me so badly. We've spent the past month looking at venues. Yes, still. Lol. We're finalizing some details and hoping to book the venue in the next week or so. I've been spending my weekends dress shopping. And also sending out a bajillion emails to photographers, videographers, makeup artists, and everything else wedding related.
I'm so ready for all this planning to be over. Lol. So many decisions to make and so little time.
How have you been this past month?
We're taking a break from all things wedding this upcoming weekend to celebrate my birthday in Carmel. I'll be updating you with photos soon.
In the meantime, this week's finds…
This enoki mushroom with garlic and scallion sauce sounds so delish.
I'm all about easy and this no churn oreo ice cream sounds absolutely amazing.
How gorgeous and delicious does this strawberry confetti cake sound? It'd make the perfect birthday cake.
Seriously drooling over this triple chocolate cheesecake.
I definitely want to make this pistachio crusted salmon with shaved asparagus for dinner one night soon.
This sheet pan chipotle salmon tacos with pineapple jalapeno salsa is on my to make ASAP list.
Can we talk about the deliciousness of this blackened chicken chopped salad with raspberry chipotle vinaigrette?
I'm always looking for easy recipes for weeknight dinners and this 20 minute red curry basil garlic oil noodles sounds kinda perfect.