Birthday cupcakes from Sift Bakery.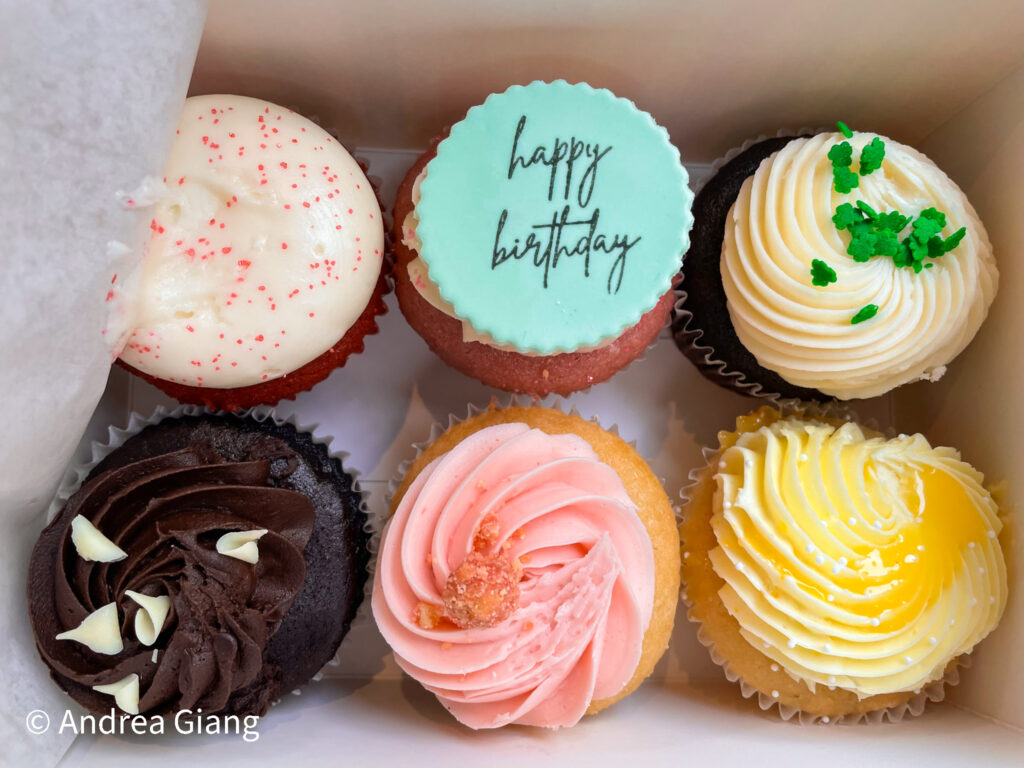 Earlier this week, I turned 35. How is that even possible? We celebrated last week in gorgeous and romantic Carmel Valley, which I will share photos of soon. And this upcoming weekend, we'll be celebrating with a stay at an Airbnb treehouse. Kind of excited for the uniqueness of this Airbnb. I will also share photos of afterwards. I wanted a low key birthday, but I loved all the fun surprises. It was just nice to take a step back from wedding planning and do other things.
In the mean time, I'd like to share with you this week's finds…
I love the simplicity of this pesto gnocchi.
I am most definitely adding these Hokkien noodles and this weeknight sticky honey garlic meatballs to my weeknight dinner list.
How cute are these birthday cake cookies? So festive and perfect for the occasion.
If you're looking for a drink that reminds you of tropical paradise, this coconut mojito with pineapple would definitely bring you to the islands.
Currently obsessed with coffee cakes and love that this coffee cake is made into a muffin version for easy eating on the go.
How delish is this kale and smoked cheddar twice baked potatoes?
My mouth is drooling over this BLT fried egg bagelwich. I mean, just look at it.
How amazing does this wild rice stuffed pork chop with mushrooms sound?
I love the simplicity of this baked octopus with potatoes dish. Will need to try it soon.
The flavors in this green lentil curry with black rice and this red chile chicken tacos with creamy corn.
I love all things pasta and this one pot sun-dried tomato pasta with whipped ricotta sounds seriously delicious.
How delicious does this cheesecake swirl carrot bundt cake sound?
I would love to try this spinach artichoke and chicken skillet lasagna ASAP.