Avocado, coconut cream, and frozen banana blended to create a deliciously creamy and slightly sweetened breakfast bowl topped with caramelized figs and toasted walnuts. This amazingly healthy breakfast bowl is gluten-free, dairy-free, and vegan.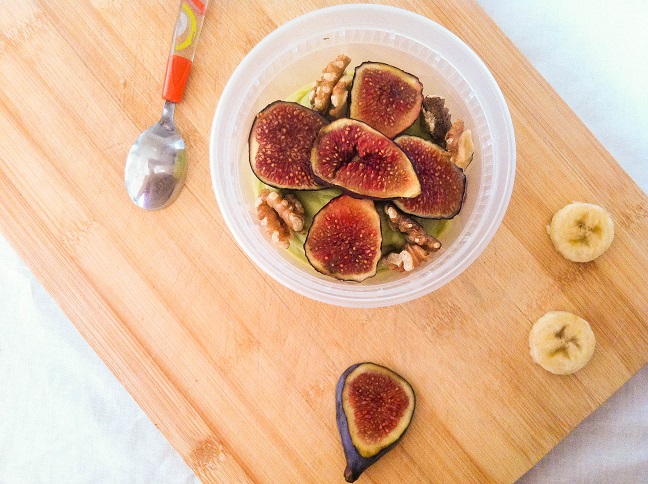 We have so many ripe figs in our refrigerator.  So tonight I thought I'd share a recipe that included figs as an ingredient.
My grandma's neighbor has this huge fig tree in his front yard, but he doesn't like eating them. So instead, he leaves a wooden ladder underneath the tree and let his neighbors pick as many as they want, which means during the summer months when figs are in season, we pick at least a bucket full each week. Sometimes more depending on how many are ripe and within reach. I won't include photos because it's not our house, but if you've been fig picking before, you'd know it's no easy task.
When figs are ripe, they become really soft, so you have to make sure to gently detach the stem from the branch. Figs bruise very easily, and once that happens, they won't last too long. Make sure to wear shoes you don't mind getting sticky when you go. The ground underneath the fig tree will be extremely sticky, probably due to the white color nectar that seeps out from the figs. But it's all worth it!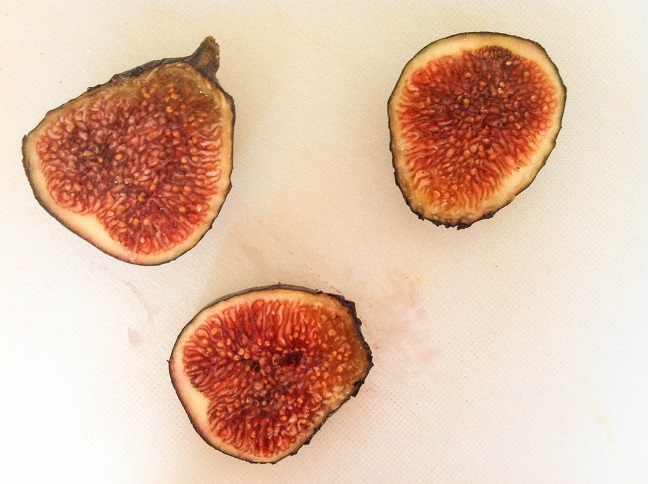 My favorite way to eat figs? When the figs have been sliced and placed in the oven for a few minutes. The exposed surface will start to caramelize and create a sweet and slight crunch. Imagine crème brulee but with natural sugar. It's slightly similar.
If you like the taste of figs, they're so good for you! They're filled with fiber so it'll help you stay full and manage weight. These fruits help lower blood pressure, are beneficial to your heart health, and the leaves decrease the risk of diabetes.
This breakfast bowl is so amazingly delicious. The parfait portion is naturally sweet and very creamy with the slightest hint of coconut. Topped with roasted figs, toasted walnuts, and sliced bananas, this breakfast bowl is easy to make, healthy, and nutritious, a great way to start your day.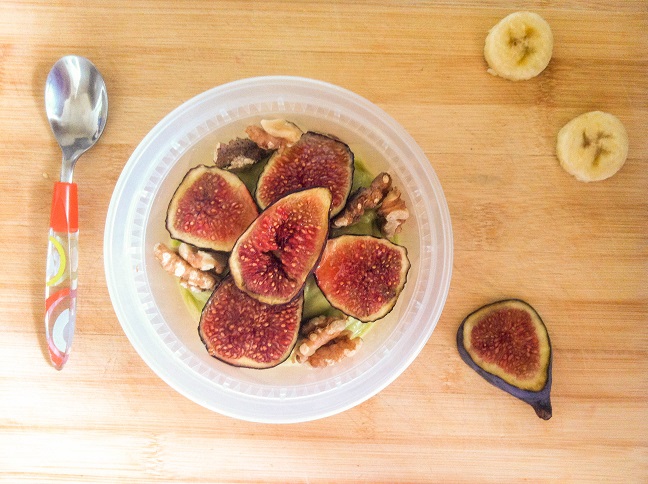 In this recipe, I chose to blend avocado and frozen ripe banana. The avocado has natural creaminess and the banana is a natural sweetener. The riper the banana, the better. And if your bananas are frozen, your base will be colder. I added coconut cream for just the slightest hint of coconut. If you don't like coconut, you don't have to add it. I have a few friends who just don't like the taste. Or if you really love coconut, add a little more. You can adjust the taste of the parfait to your liking.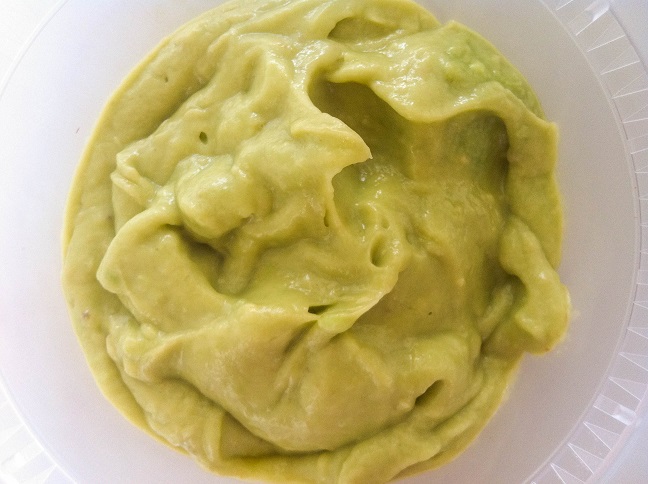 Preheat the oven to 350oF, and line a baking pan with foil.
Slice the figs into thirds or fourths. Place it onto one side of the baking pan. Then place about ¼ cup of chopped walnuts on the other side. I wasn't using so much of each ingredient so I placed them on the same tray. Saves time and less clean up. =)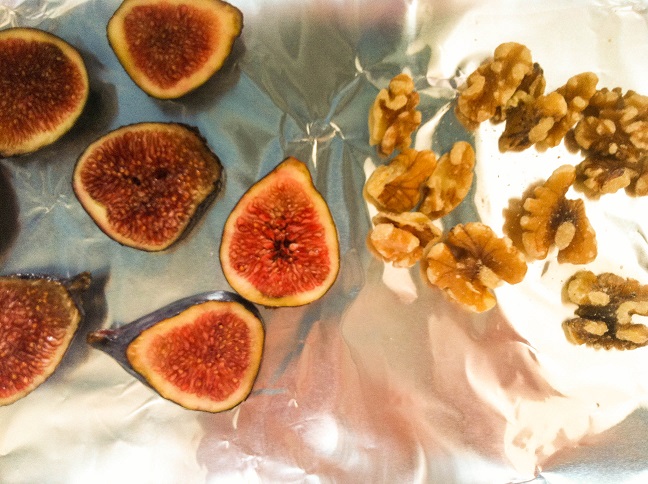 Once the figs and walnuts are done, about 10 minutes, set them aside for several minutes to allow them to cool.
Then place them on top of the parfait and serve cold.
That's it! Super easy, right? And if you want it to be even easier, then you can just skip the oven. =)
I really hope you'll enjoy this delicious and healthy breakfast bowl!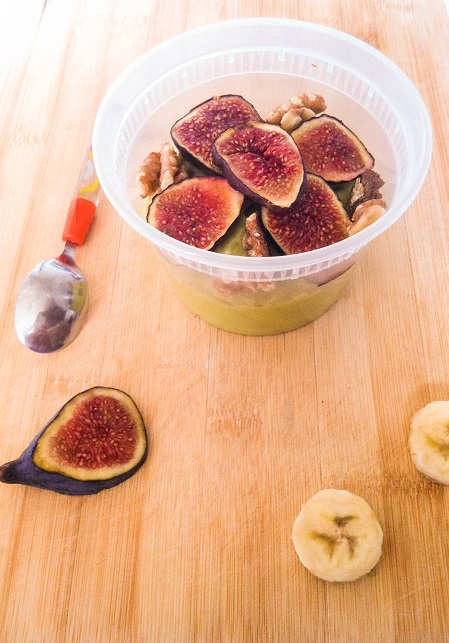 Want instant updates? Follow me on Facebook, Twitter,  Instagram, or Bloglovin.
[amd-zlrecipe-recipe:28]