Creamy mashed avocado filled with the taste of garlic, sweet grape tomatoes, and refreshing basil spread on a slice of crunchy bread. These delicious avocado toasts can be served as breakfast or as a snack.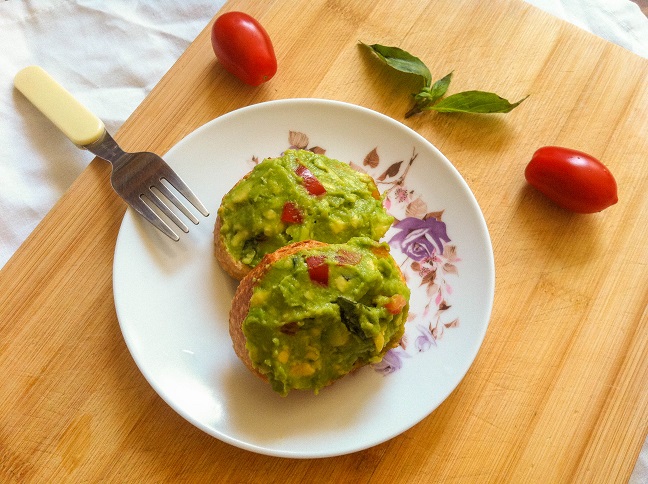 It's been an eventful couple of days for me. I've been busy attending the California Dental Association convention at the Moscone Center in San Francisco. There was just so much to learn, to try, and to see! I was super excited to discover new products that would be beneficial for me as a clinician and for my patients as well, but enough of that for now =)
In tonight's post, I'm going to share with you the yummiest, most flavorful avocado toast ever! Well, at least, it feels like that to me. I'm certainly not stingy with the amount of avocado I place on my toast. The higher I pile the mashed avocado onto my slice of bread, the happier I'll be. I really can't resist avocado in any form.
Especially creamy garlicky avocado filled with bits of grape tomatoes and torn basil leaves. It's like loaded guacamole on bread. Drool worthy!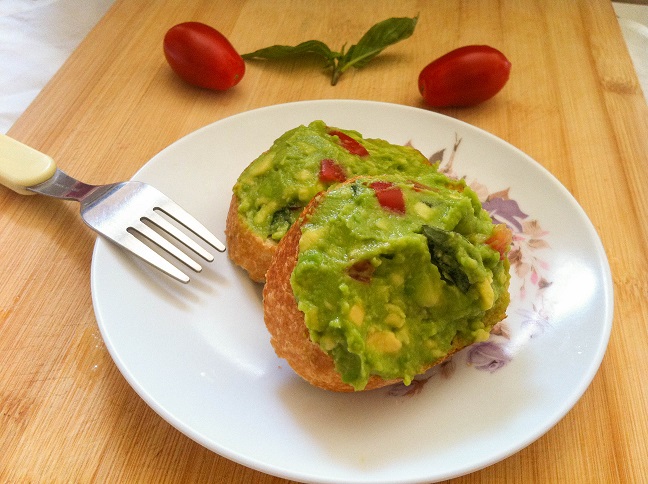 This avocado toast is super easy to make. The only cooking required is toasting the bread for a few minutes until the bread becomes golden brown and crunchy. Slather on the avocado tomato basil mixture and you're ready to serve.
Each bite you take will be crunchy, filled with creamy garlicky avocado, juicy tomatoes, and refreshing basil. Is your mouth watering yet? Mine certainly is.
So let's get started.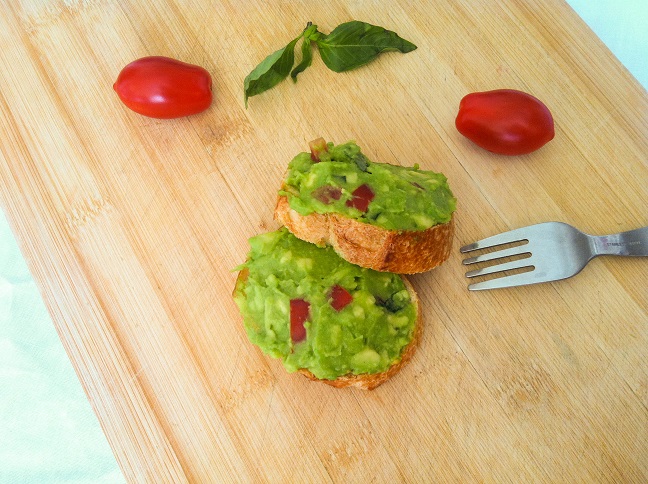 Preheat the oven or the toaster oven to 350oF. Place slices of bread or baguette onto a baking tray. You'll need about 4 large slices or 8 mini slices. I used a thin baguette so my slices were smaller, perfect for snacks.
Once the bread turns warm and crispy, remove the tray from the oven and set it aside for now to allow them to cool.
Now, slice one large ripe avocado in half, and remove the seed from the center. Use a spoon to carve the flesh from the outer shell. Place the avocado into a medium sized bowl. Using a spoon, mash the avocado until it becomes relatively smooth.
Add in about a ¼ teaspoon garlic powder and 1/8 teaspoon salt. Mix well to incorporate the garlic powder and salt. Taste a little bit of the avocado to see if you need to add any extra seasoning.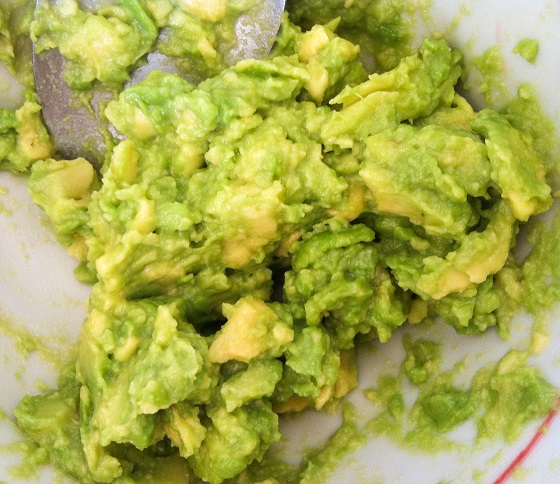 Slice your grape tomatoes into small pieces. Tear up the basil leaves into smaller pieces. Add these two ingredients into the mashed avocado and gently mix to incorporate them.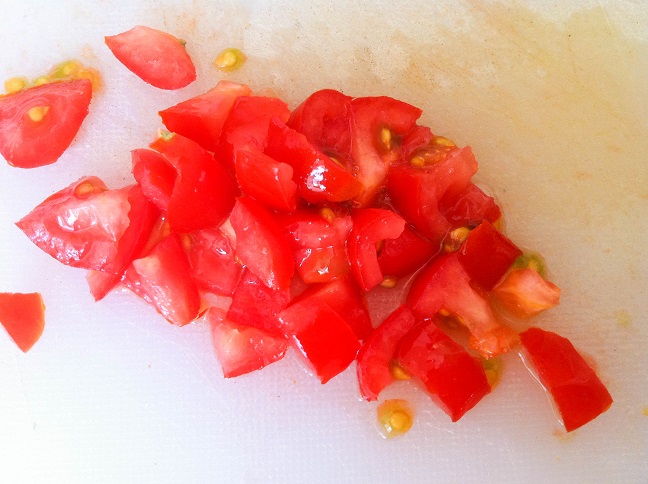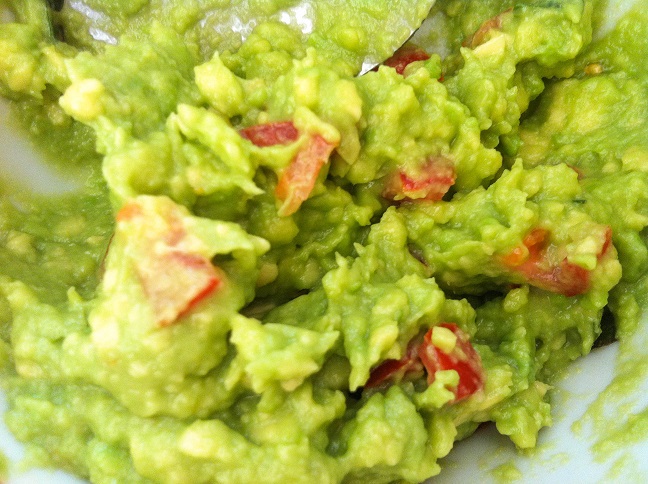 Spread a generous amount of the avocado onto the slice of bread.
Serve the toast warm or cold.
Hope you guys have a great weekend!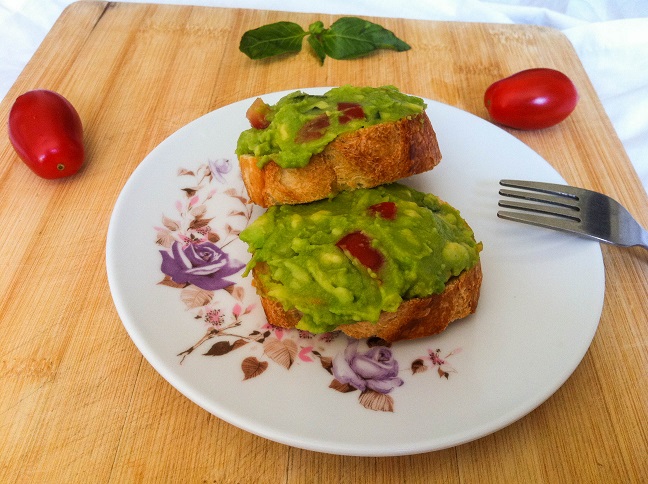 Want instant updates? Follow me on Facebook, Twitter,  Instagram, or Bloglovin.
[amd-zlrecipe-recipe:27]