Mixed greens tossed with chopped sweet strawberries, heirloom tomatoes, cherries, and walnuts then drizzled with poppy seed dressing. This strawberry heirloom tomato salad is simple yet absolutely delicious.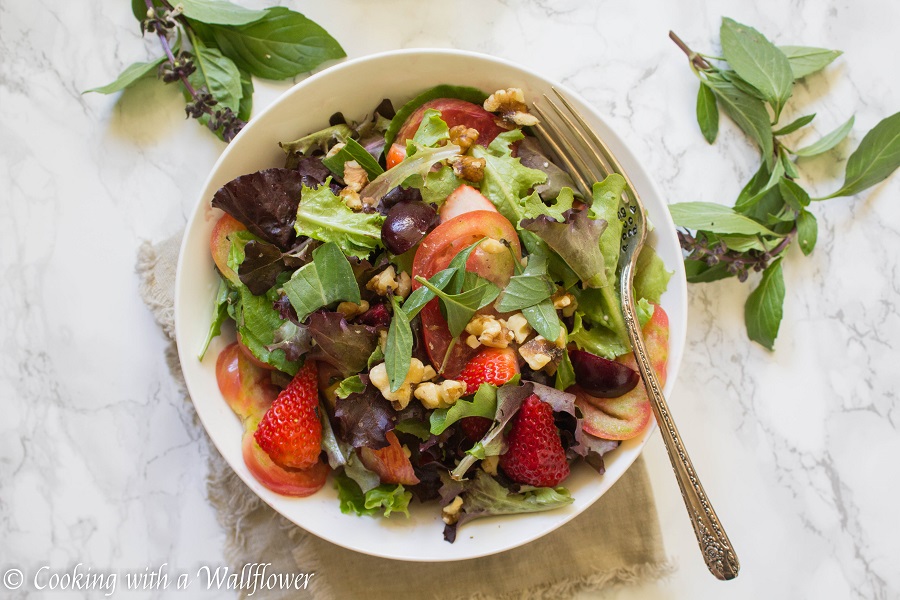 Recently, my family and I went to an all you can eat Korean BBQ restaurant called Gen. The wait was soo ridiculously long, like 1 ½ -2 hours long, but the food was definitely amazing and you can order as much of it as you want. I love buffets and all you can eat mostly because there's so much variety. You don't have to stick with just one dish, which means you can try whatever you want. Since this was a Korean BBQ restaurant though, that meant that there was a ton of meat. While I'm not a vegetarian, I generally don't eat a lot of meat, not like that anyway.
So to balance my night out, it's back to fresh vegetables and fruits in this amazing Strawberry Heirloom Tomato Salad.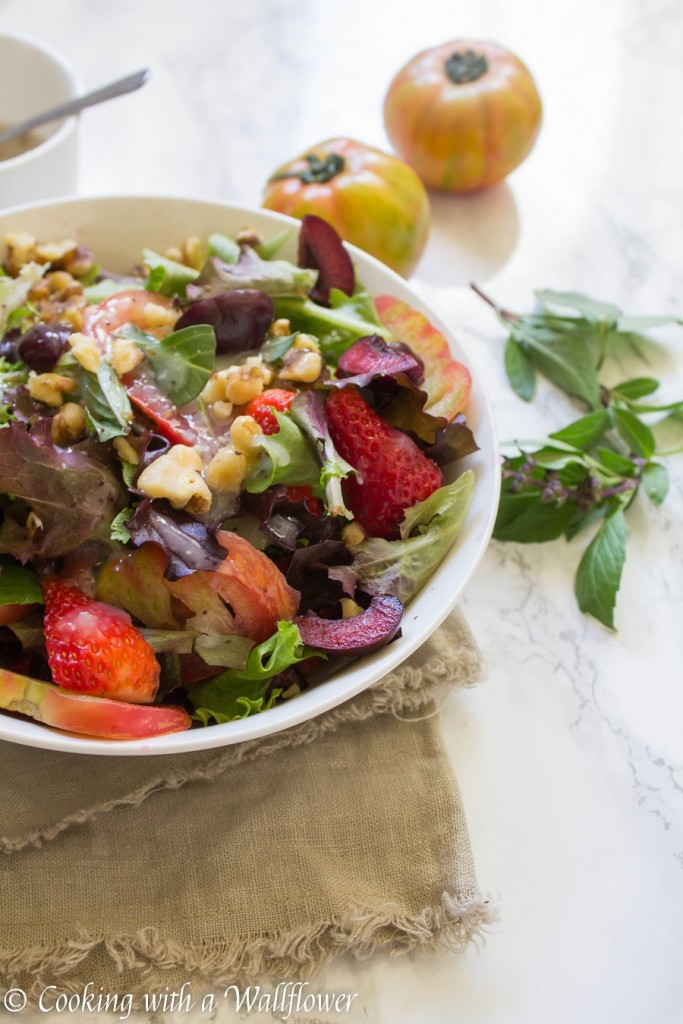 Summer means fresh fruits and vegetables as you already know. There are so many different ones to pick from! Just stop by your local farmer's market for inspiration. =)
With so many different fruits and vegetables available,  I wanted to combine some of my favorites in this simple salad that takes just a few minutes to make.
Chop up fresh strawberries, heirloom tomatoes, and cherries. Cut up walnuts into smaller pieces. Toss all of these ingredients in a mixed green salad. Drizzle poppy seed dressing over the salad and gently toss until all the ingredients are lightly covered in the dressing. You can use your own favorite dressing too.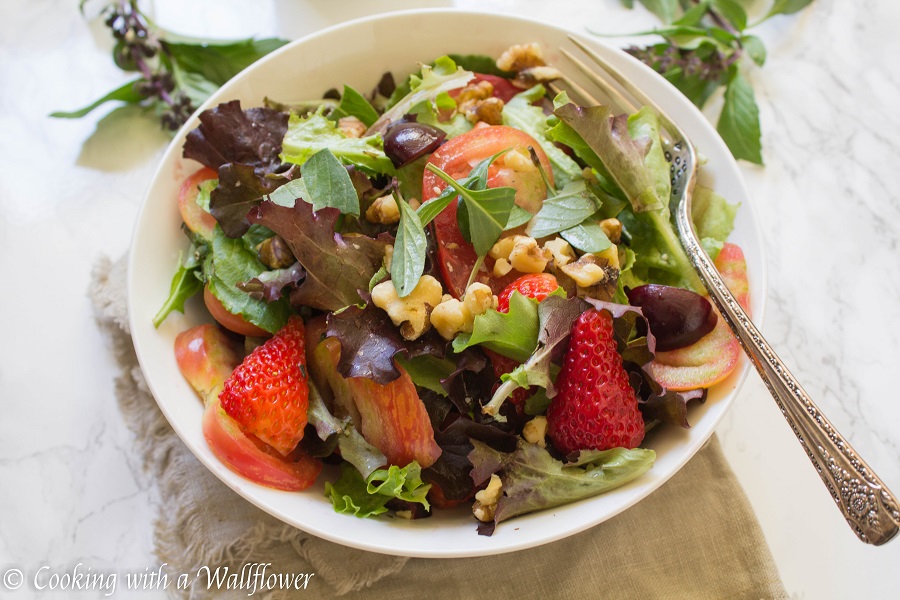 The best thing about this dish? No cooking involved. So if you live in an area where it's super hot right now, this salad is definitely for you.
You can find this recipe for Strawberry Heirloom Tomato Salad over at Ask Anna where I contribute each month.