Since my sister Victoria and I have been staying at a hotel in Oakland to keep our sister Angela company and provide support while she takes her exam, I haven't had a chance to write up a post for today. Spotty wifi and no laptop means almost electronic free. So I'm posting my weekly finds early this week.
While we were in Oakland, Victoria and I decided that we might as well find the best eats around us.
Oakland is just across the bridge from SF. But we rarely ever head in that direction. Sometimes, I don't feel the traffic across the Bay Bridge is worth it.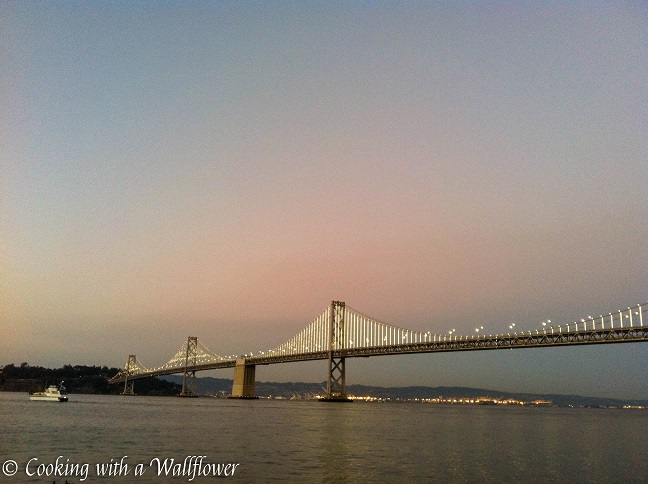 One of the places we tried is the Cook and the Farmer. The name itself caught my attention.
We tried the Oakland's Own Po Boy, crispy fried oysters with creamy coleslaw in a soft Acme bun; their soup of the day, Summer Squash Soup with Tomato and Basil; and their fresh lemonade.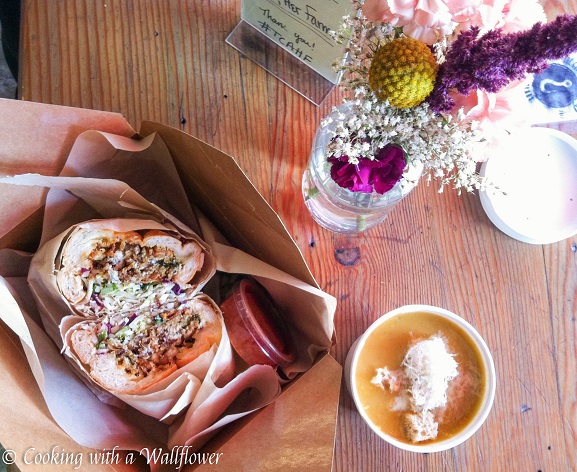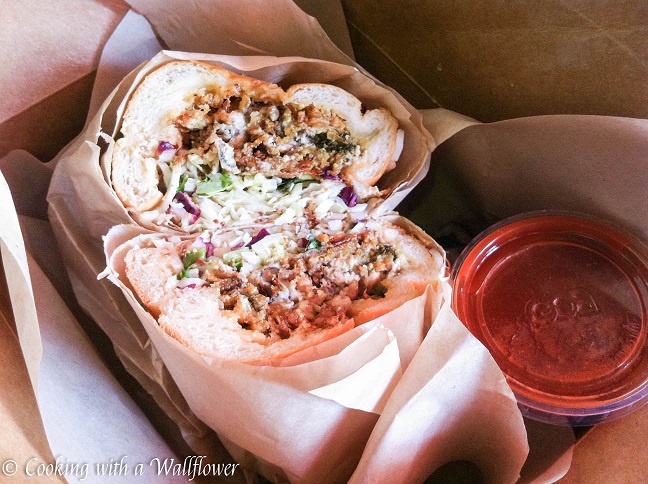 You can also see oysters being shucked behind the oyster bar.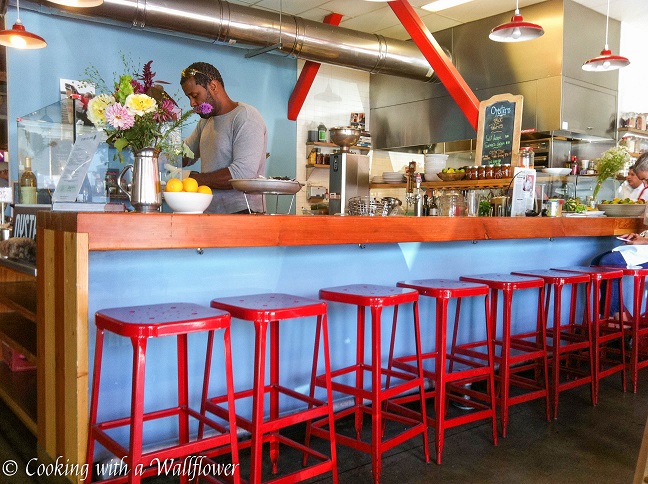 Everything was soo amazing and fresh. If you're a fan of oysters, you should totally give this place a try if you're in Oakland.
In this week's finds…
If you're looking for an idea for a weeknight dinner, try
The gorgeousness of these lemon blueberry cupcakes. Look at the swirls in the frosting.
This chocolate caramel bread pudding looks soo delish!
Love the simplicy of these cake mix waffles.
The summery-ness of this cherry bourbon slush.
The prettiness of this muscato fruit cocktail.
These peach scones are both gluten free and vegan so anyone can enjoy them.
This blueberry tart with ginger pecan crust looks soo amazing.
This peach upside down cake sounds like a mouthwatering dessert.
Love the sound of this pina colada bread.
This mint grilled sweet potatoes with tahini cauliflower rice wrap sounds delicious and it's healthy!
This baked brie with honey rosemary thyme granola would be perfect for serving guests.