Bite size kale tossed with toasted walnuts and dried cranberries, then topped with poached pear and sliced tomatoes. This autumn kale salad with poached pears has all the flavors of fall, warm and cinnamon-y, perfect as a meal or as a side.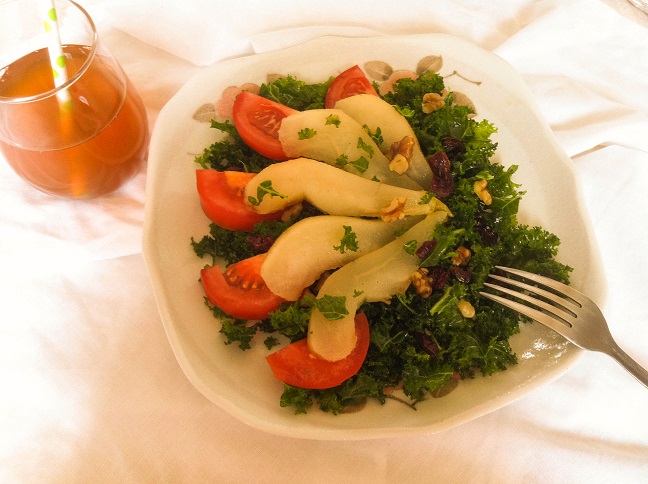 It's pear season! And just like apples and pumpkins, pears remind me of the cool breezy autumn. But unlike apples and pumpkins, both of which get plenty of attention this time of year, pears don't seem to be featured as much in recipes.
So today, I wanted to share with you a recipe that includes sweet and crisp pears.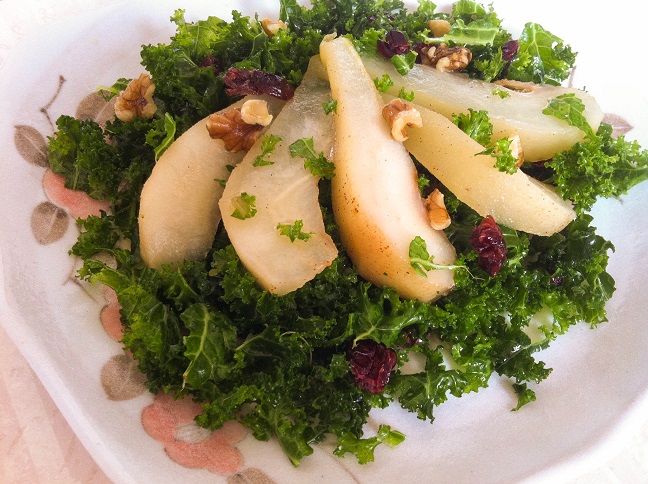 Just imagine kale tossed in olive oil, toasted walnuts, and dried cranberries, drizzled with a warm cinnamon-y apple pear juice, then topped with a soft juicy cinnamon-y poached pear. Each bite is filled with that juicy sweetness of sliced pear, dried cranberries, crunchy walnuts, and that slightly rough texture of kale. How can you not think of autumn with that delicious combination?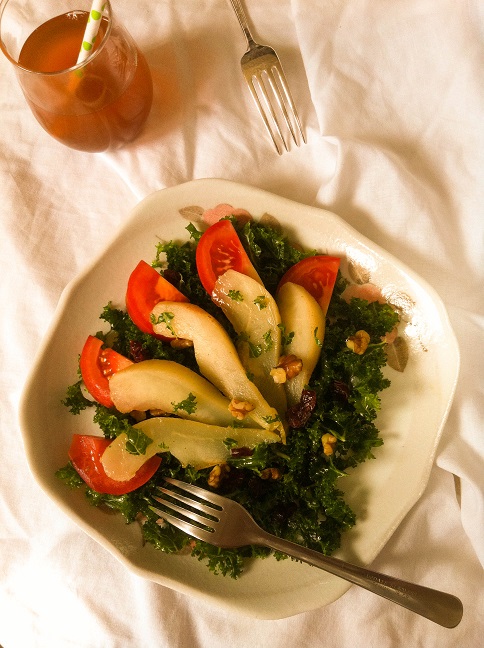 I've always thought that poaching pears would be difficult to do. How do you even go about doing it? But it's so simple and requires very little prepping or anything else for that matter. The result is a soft yet amazingly flavorful pear.
There are so many different types of pears that you can use. I chose to use Bartlett, which is super juicy, perfect for poaching and for salads. Traditionally, pears are poached in a wine and sugar mixture, but these days, people use all types of liquids. I chose to use sparkling apple cider, giving these poached pears an even more autumn feel. If you prefer, you can also use apple juice for this recipe.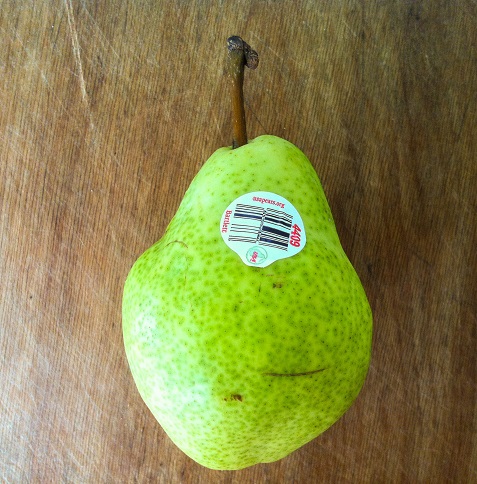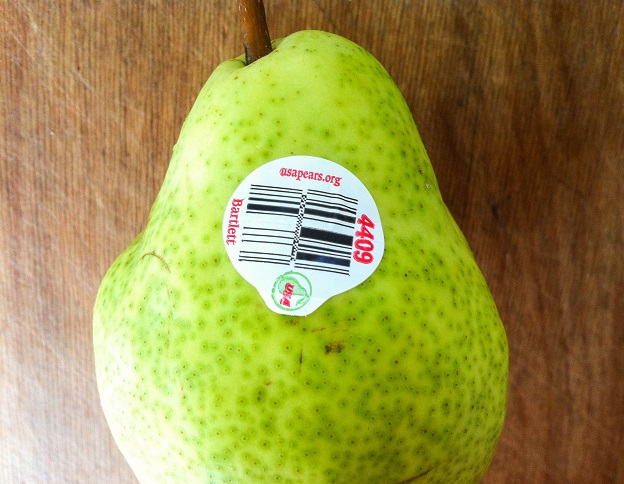 First, peel the skin from the pear, leaving the stem intact. Cut a little bit off the bottom so that the pear can stand on its own. Use a small spoon or a melon scooper or an apple corer, to remove the core of the pear.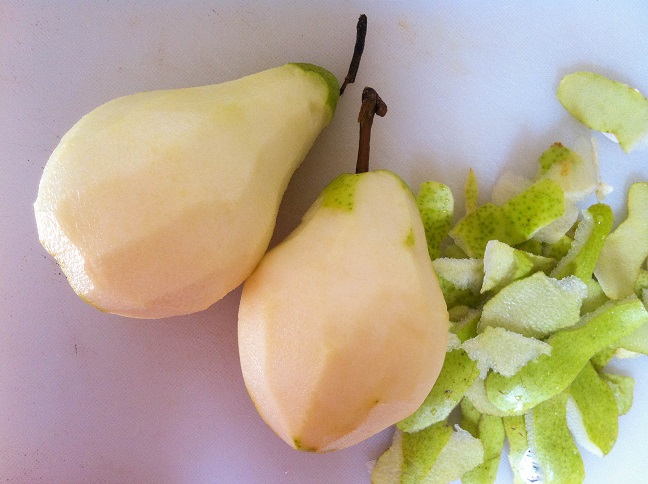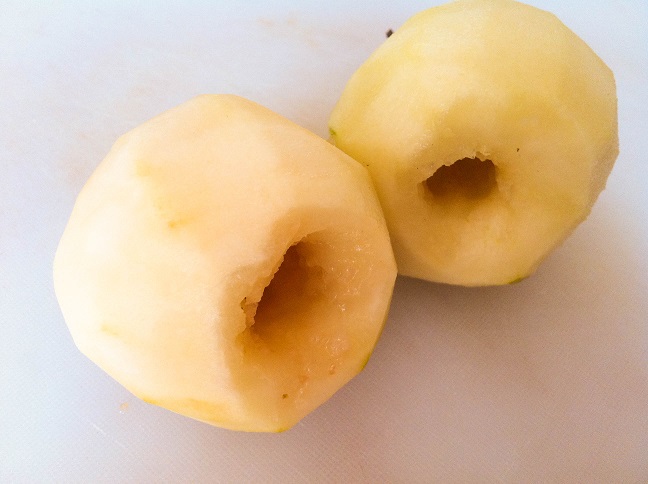 Next, pour apple juice or sparkling apple cider into a small but deep pot. You want the pears to be at least halfway submerged. With a smaller diameter, this would be easier to do with less liquid. Allow the liquid to come to a boil over medium to high heat. Lower the heat so that the apple cider is just simmering.
Once the sparkling cider simmers, add the pears and cinnamon. Place a lid over the pot and allow the pears to cook over low heat for 10 minutes, then turn them to the other side and cook for an additional 10 minutes. When the pears become soft, remove them from heat and allow them to cool until they are comfortable to touch.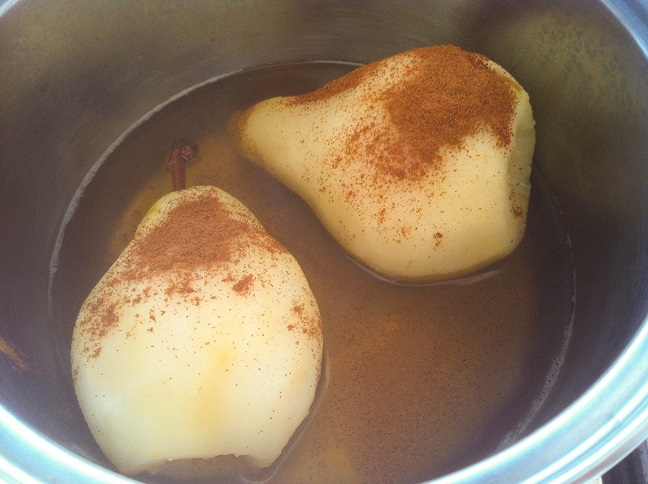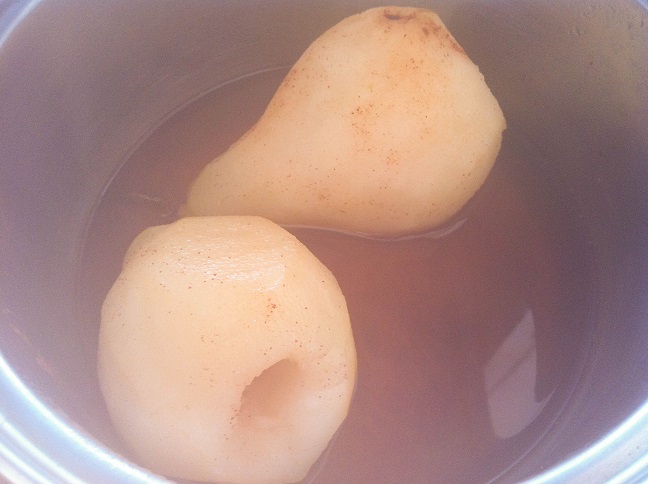 Tear the kale from the stem into small bite size pieces. Drizzle olive oil over the kale and rub the olive oil into the leaves. This method will help soften the kale. Continue to massage the kale until the leaves soften to your liking.
Toss the kale with the toasted walnuts and dried cranberries. Place the salad onto a plate.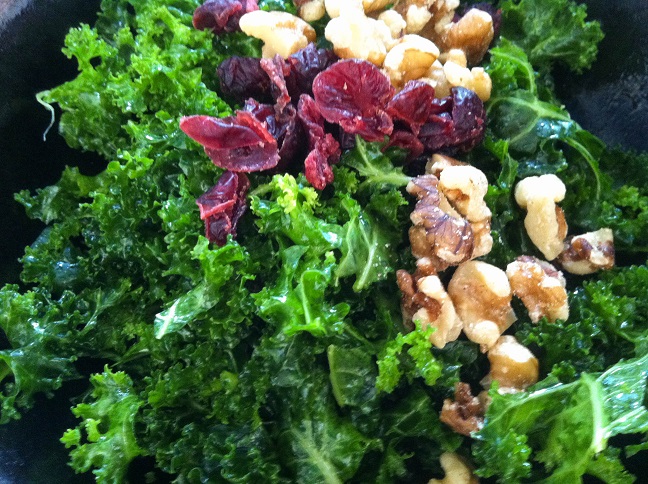 When the pears are cool to touch, cut them into thin slices. Cut the tomato into thin slices. Place both the tomato slices and pear slices over the salad.
Drizzle the apple and pear cider over the salad.
Serve the salad warm or cold.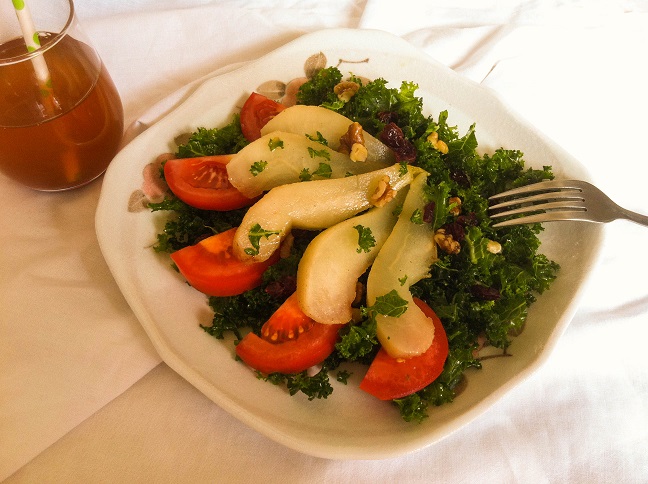 Have extra pears? You can serve the poached pears as dessert with a little bit of the apple pear juice.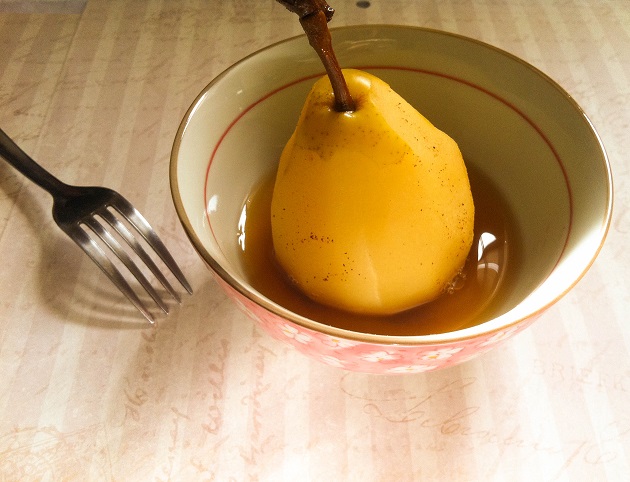 And guess what? If you have extra liquid, you can pour it into a glass and serve it as warm apple cider. All of this from one recipe! =)
Enjoy!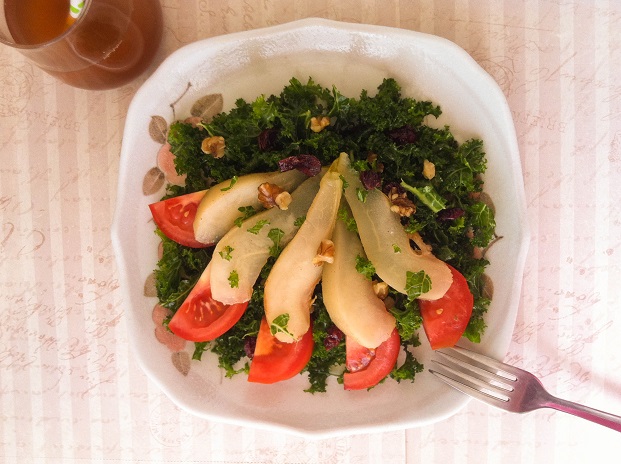 I was selected for this opportunity as a member of Clever Girls and the content and opinions expressed here are all my own.
[amd-zlrecipe-recipe:48]