Garlicky, buttery, slightly spicy noodles tossed with sliced mushrooms and refreshing basil for a tasty Asian inspired dish. Each bite will be bursting with flavors, keeping you hooked until there's nothing left on that plate.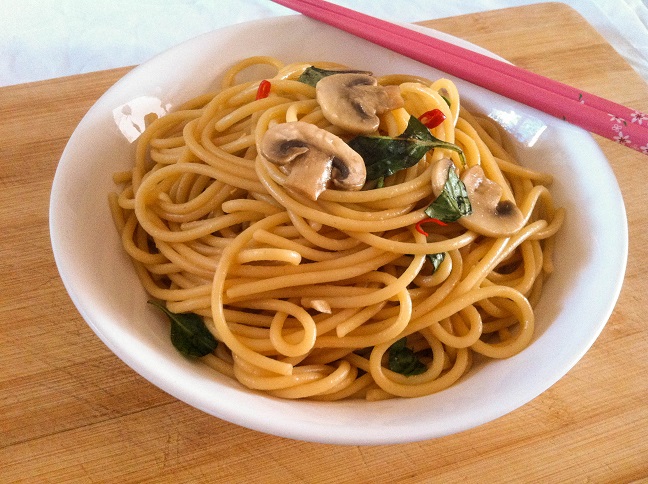 For those of you who have followed me these several months, you know that I love my noodles. Serve me noodles, and I'll be happy. I also love love love my garlic. I like to add garlic to all my dishes. Well, within reason, of course. I don't think you'd appreciate it if I added garlic to my desserts. I wouldn't either. But oh my gosh, two of my favorite ingredients together in one dish? Drool worthy.
While this dish is somewhat similar to my Spicy Garlic Noodle, it has an Asian twist. This Asian inspired pasta dish tastes absolutely amazing. You have the aromatic flavor of garlic, the refreshing fragrance of basil, sliced mushrooms, and just a little bit spicy from the chili pepper. It's soo good, especially with the addition of tamari. I could sit there and eat this all day long without sharing, that's how much I like this dish.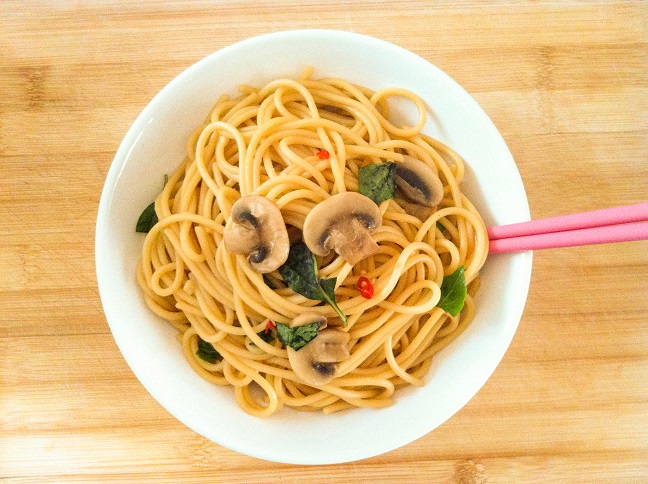 And what's even more wonderful about this Basil Garlic Noodle Stir Fry? It takes less than 30 minutes to prepare, make, and serve so it's the perfect recipe to go to after a long day at school or work. And if you're vegan or on a gluten free diet, don't worry. I'll make recommendations for that too. =)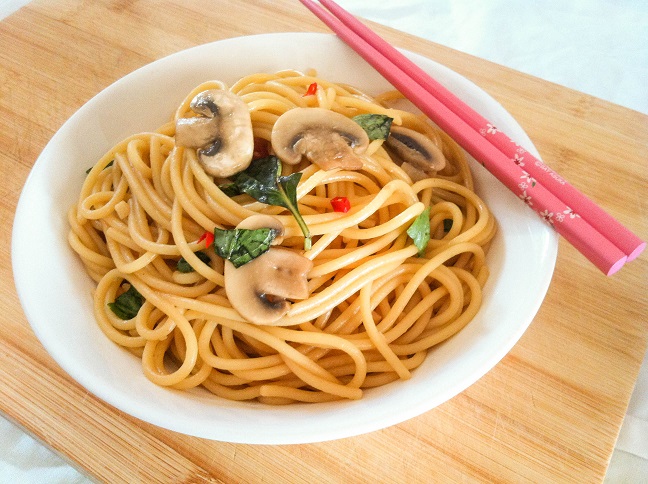 First, in a medium sized pot, cook the noodles of your choice. I used regular spaghetti, but you can use whatever noodles you like and add seasoning to your taste. If you want vegan pastas, make sure to check the ingredients. Sometimes the noodles are processed with eggs even if it's not made with eggs. If you want gluten free pasta, also check the ingredients to make sure it's really gluten free. I highly recommend soba (buckwheat) noodles. They're usually vegan and gluten free, and perfect for an Asian inspired dish.
Cook the noodles according to the package. I cooked my pasta for about 8-10 minutes until its al dente. Reserve about ½ cup of the pasta water. Drain the rest of the water, and run the pasta through cold water to prevent the noodles from sticking to each other and to stop them from continuing to cook. Set aside for now.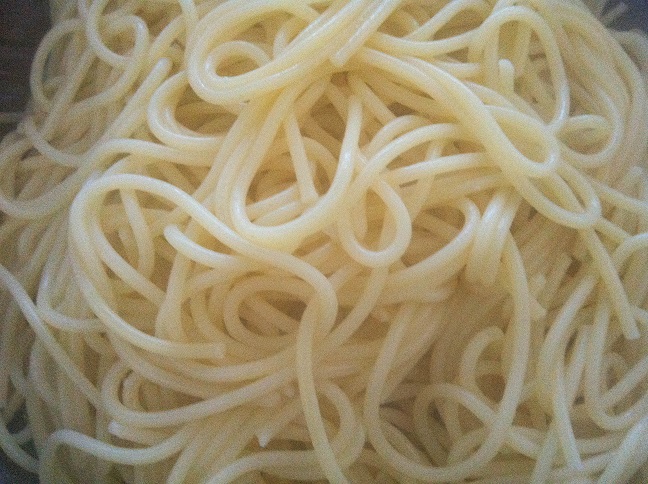 In a large pan, add the butter, and use a spatula to stir to melt the butter. Instead of butter, you can use olive oil for a vegan version. Add in the minced garlic and cook them over low heat until they start to turn a golden brown and become aromatic. Watch the garlic carefully to make sure that they don't start to burn.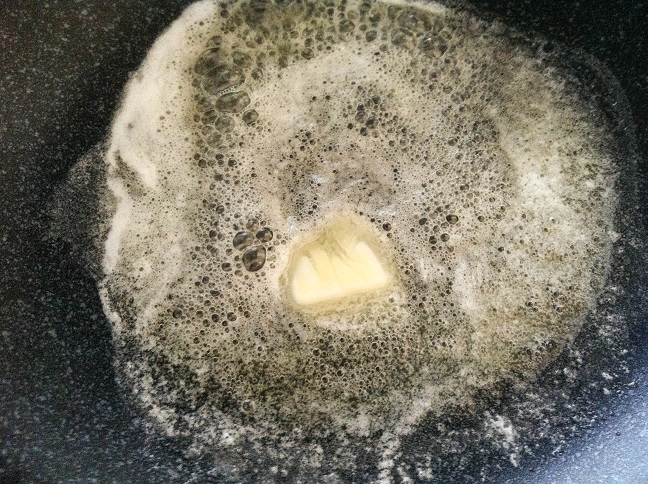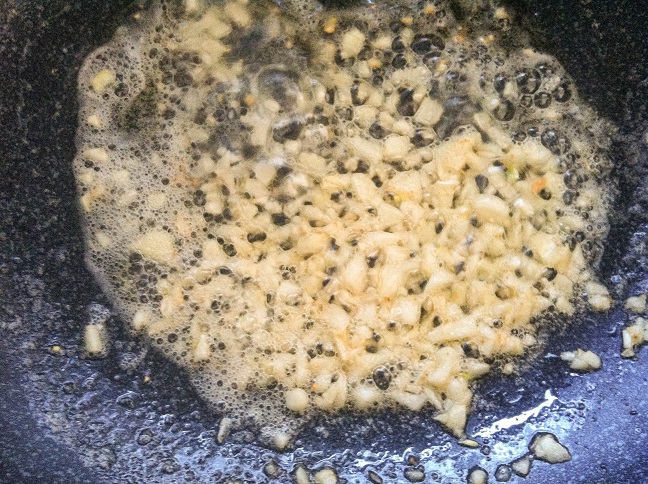 Add the sliced mushrooms to the pan, and cook them until they have softened. Now, pour in the reserved pasta water to create a sauce.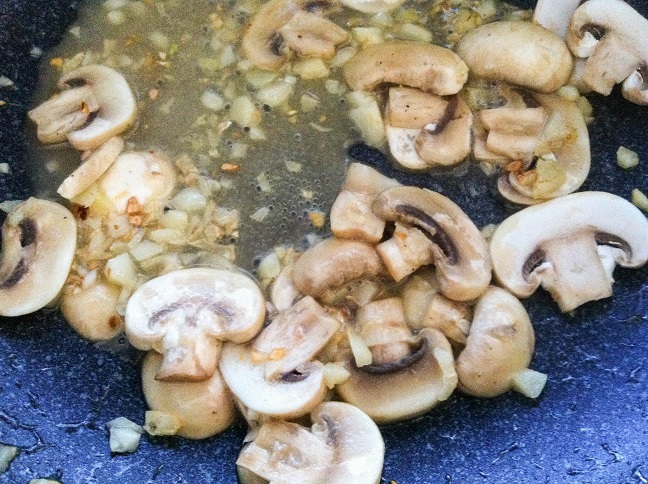 Add in the noodles, torn basil, and chili pepper. If you can't tolerate spicy, or prefer mild, use crushed red peppers instead or just leave it out altogether. I just prefer my dishes spicy =)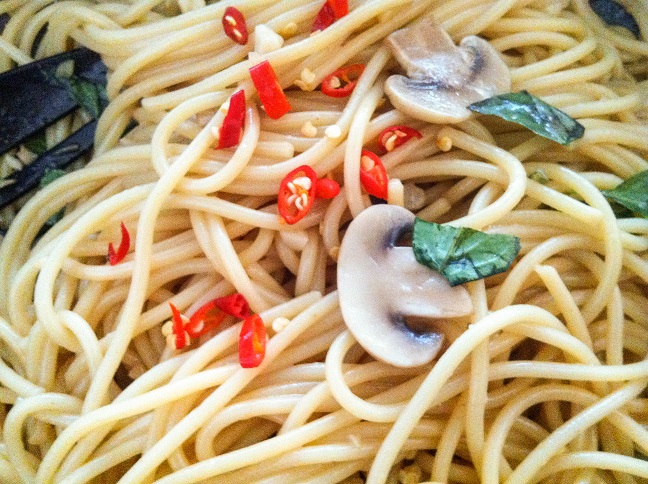 Add Tamari
, which is a type of Japanese soy sauce that's slightly thicker and richer in flavor than the usual soy sauce. Here's an image of Tamari on Amazon
. It's usually gluten free, but check the labels to be safe. Add in a pinch of salt for flavor if needed.
That's all you have to do. Plate the noodles, and this dish is ready to be served warm or cold.
Enjoy!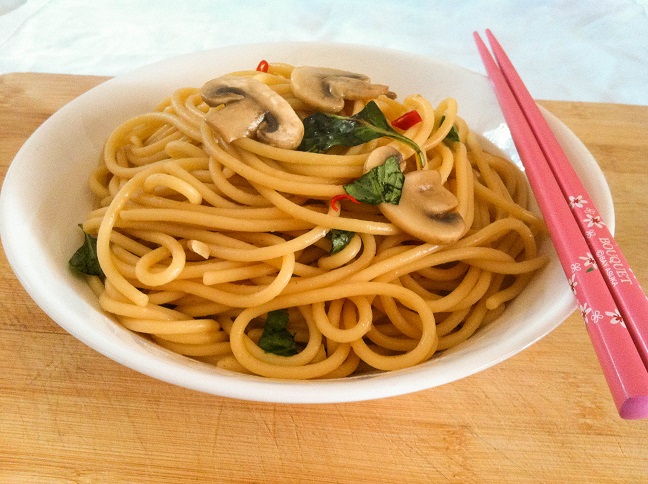 Want instant updates? Follow me on Facebook, Twitter,  Instagram, or Bloglovin.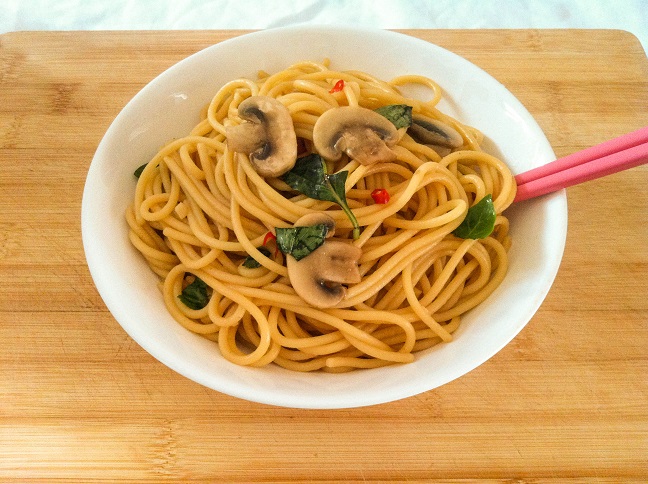 [amd-zlrecipe-recipe:22]