A simple summer salad loaded with apples, strawberries, nectarine, blueberries, and cherry tomatoes. Delicious and healthy, this salad is bursting with flavor and texture.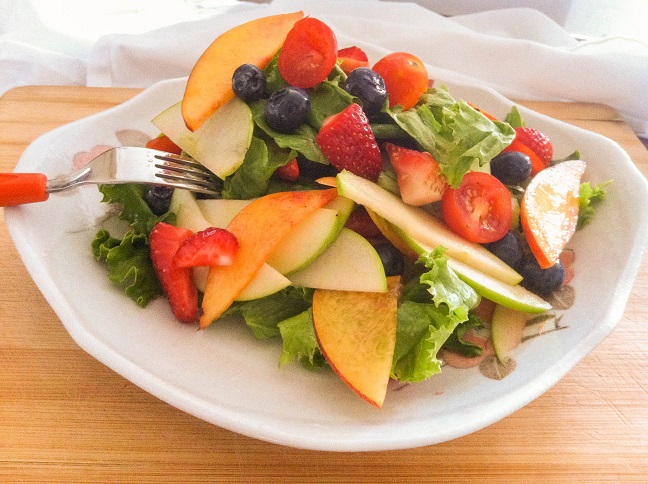 I'm so excited to introduce this salad recipe to you. If you've been following me the last few days, you know that I've been eating my way through Southern California. I hope that you enjoyed reading about my little adventures. While that was fun and extremely filling, I missed eating meals made at home. Less oil, less fat, and just plain refreshing.
So today I wanted to share with you a recipe for my Summer Berry Salad. Loaded with slightly sour and tart Granny Smith apples, sweet strawberries, nectarine, and blueberries, as well as sweet cherry tomatoes, this salad is all natural, refreshing, and delicious. I was really craving one of these while I was away. Especially on the days when we had all you can eat barbeque. I'm not a vegetarian, but I much rather prefer tons of veggies to tons of meat. Does anyone else feel the same way?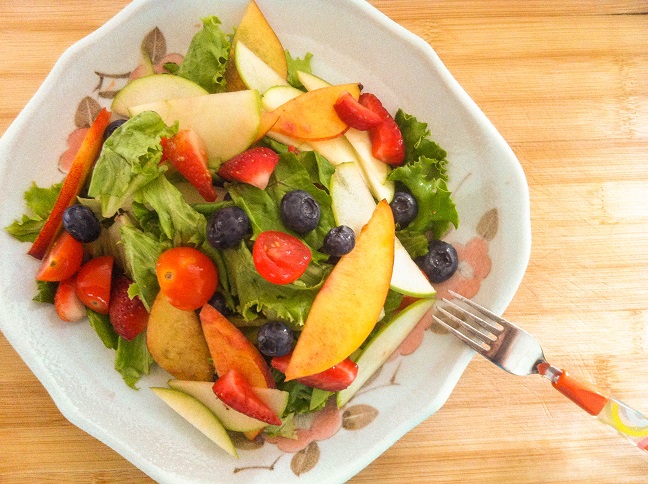 What I love about this salad is that it has tons of fruits and vegetables. Well, more fruits than vegetables, but it's still healthy and refreshing, which at the moment, what I really want. Each ingredient contributes something different to this salad, whether it's flavor or texture. One ingredient could be sweet, while another sour. Or the apple could crunch while the blueberries are bursting with juice. This salad, like most salad, is so versatile. If you don't like a certain fruit, or if you're allergic, you can always replace it with something else. It's that easy. And guess what? No cooking involved! Drizzled with your favorite dressing, you'll have a yummy meal ready in about 10-15 minutes.
Vegan, gluten free, and healthy, this salad works for just about everyone. I hope you'll like it as much as I do.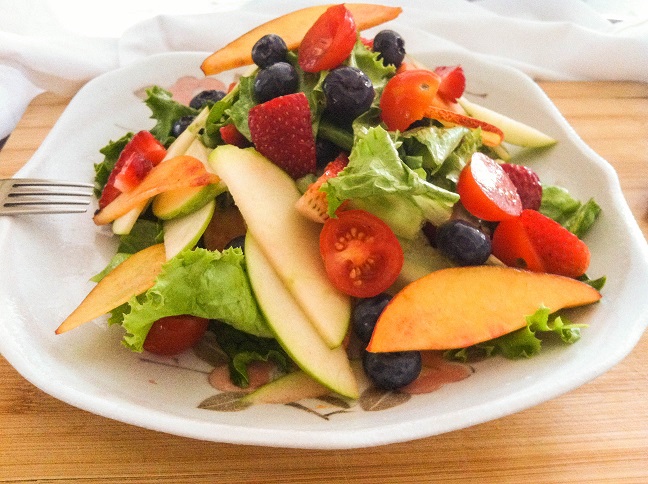 First, wash all the ingredients and allow them to dry.
Tear up the lettuce into bite size pieces.
Slice up the strawberries into fourths. Cut the apple and nectarine into thin slices. Slice the tomatoes in half.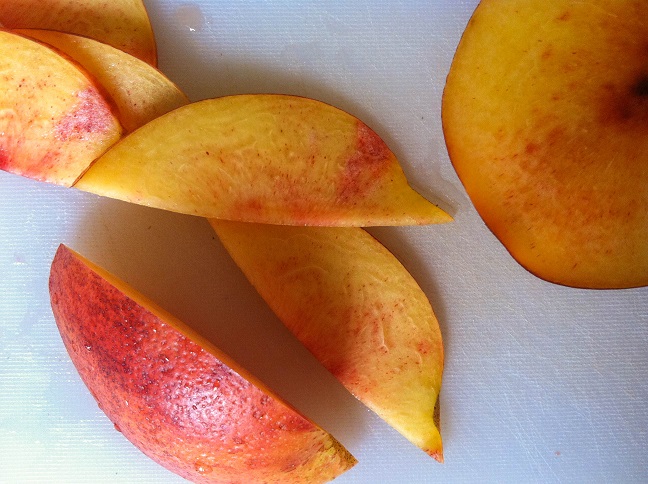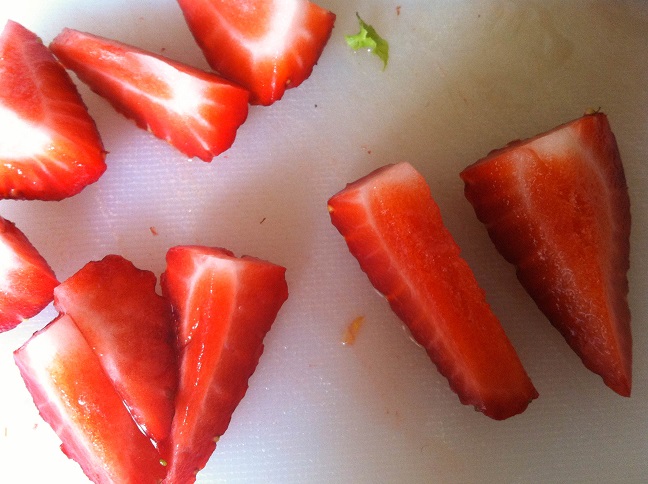 In a medium bowl, add the lettuce, strawberries, apple, nectarine, blueberries, and cherry tomatoes. Toss them until all the ingredients are evenly incorporated. Drizzle your favorite dressing over the salad. I recommend Nectarine Balsamic Vinaigrette or Strawberry Balsamic Vinaigrette, but use whatever you like forever.
Serve the salad cold.
Enjoy!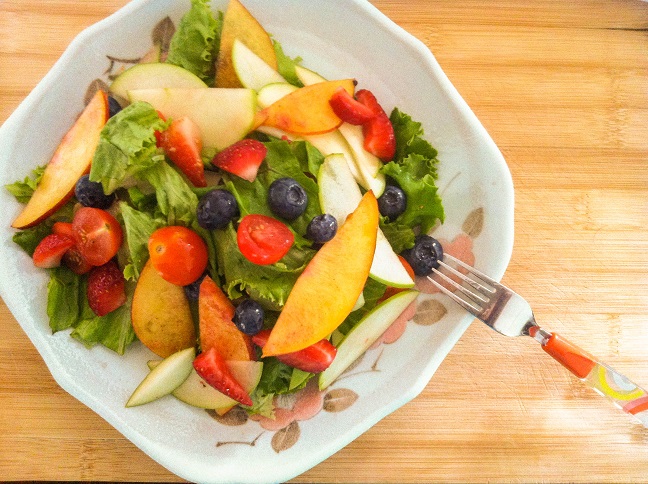 Want instant updates? Follow me on Facebook, Twitter,  Instagram, or Bloglovin.
Did you know that if you're not ready to print a recipe, you can save the recipe into an online recipe box through Ziplist? It's completely free to sign up and easy to use to organize your recipes as well as your grocery list.
You can also find nutrition info for this recipe by clicking on the magic button below.
[amd-zlrecipe-recipe:11]
*I'm affiliated with Ziplist, but I'd only recommend products that I love. I've been using Ziplist to format my recipes =)