Our last day in Southern California meant we had to get in a few more bakeries and restaurants before heading back home to the Bay Area.
We woke up early to pack and then headed to Pop's Café in Downey for one last meal. Pop's Café is a small restaurant, hidden in a plaza. Even if you're looking for the restaurant, you might just miss it. That's what happened to us. The wait was about an hour since we were a big group, but the food was amazing. I highly recommend stopping here if you have the chance.
Eggs Benedict topped with slices of ham and a side of Irish potatoes, which were crispy hash browns topped with onions and bell peppers. So very tasty. Then again, I love eggs benedict. =)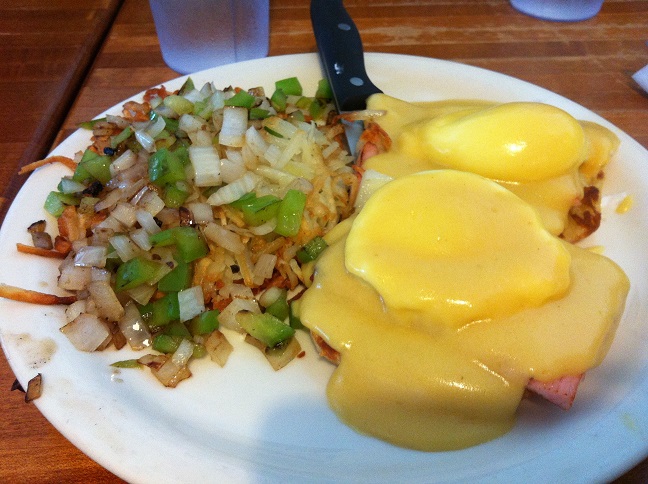 French Toast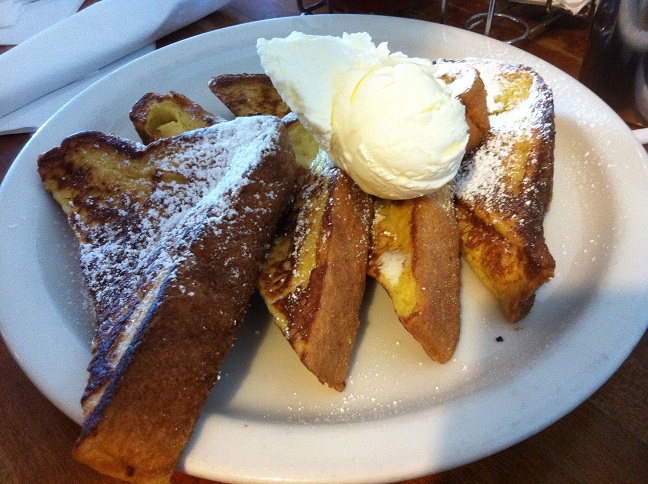 Ham with eggs, hash browns, and a side of pancakes.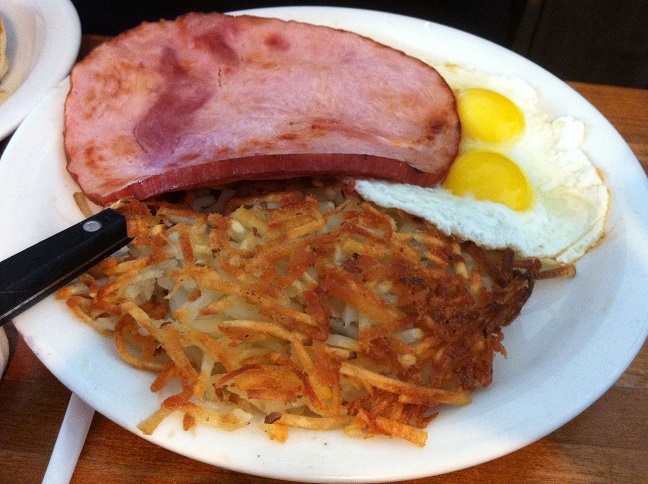 Afterwards, we headed down the street to Porto's Bakery and Café.
This bakery is famous for their cheese rolls and many other pastries.
The lines were so hectic, but the wait wasn't too long, luckily.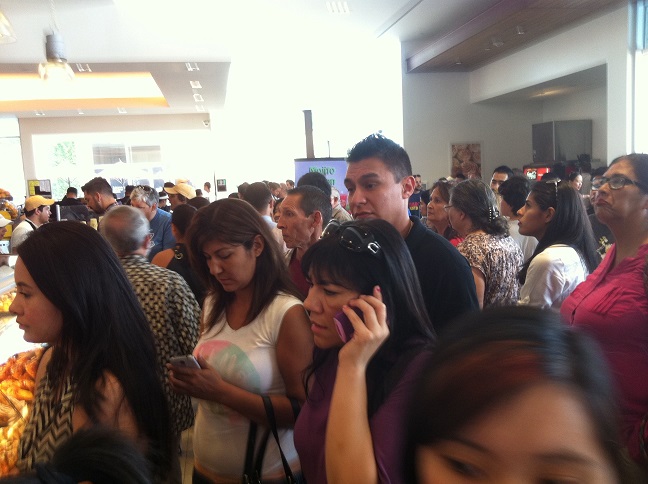 We ended up getting cheese rolls, guava and cheese strudels, guava filled strudels, strawberry croissants, and chocolate croissants. Plus a strawberry shortcake.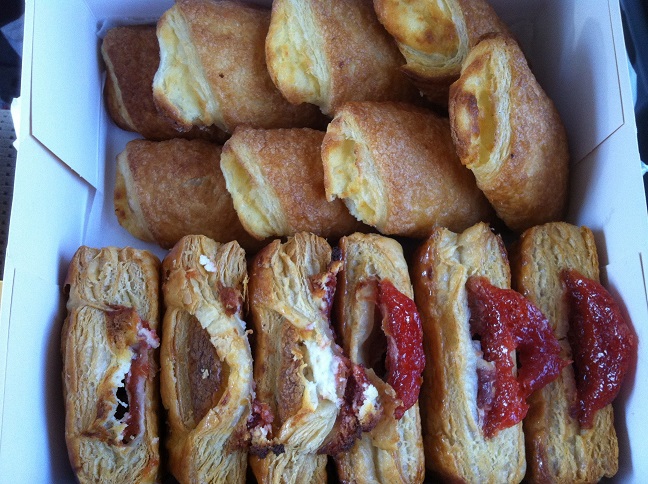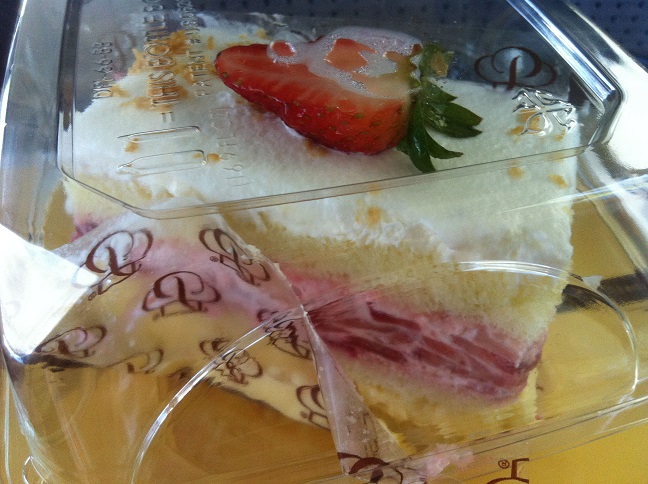 We didn't eat these. They were gifts for friends and family at home. But I highly recommend this bakery. The pastries are delicious and cheap! The cheese rolls were only 70 cents each and the guava strudels were 75 cents each. They make great gifts =)
Now that my trip to Southern California is over, it's time to get back to work. Tomorrow night I will post brand new recipes because after overindulging on this trip, I need something healthy, and I miss home cooked meals.
Until next time!