Fresh strawberries blended with lemonade and ice for a delicious summer beverage. With just a few ingredients, this refreshing drink is quick and simple to make.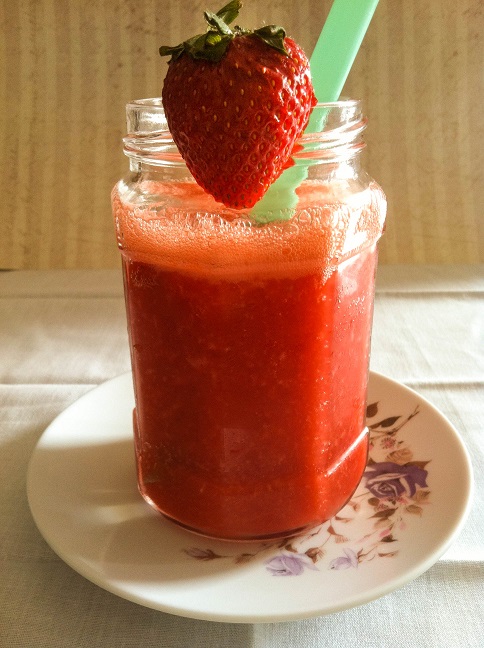 It has been such a hectic few days, but finally, finally I get to relax. I can't imagine a better way to unwind than with a good book and a refreshing beverage in hand, especially on a hot humid day.
A strawberry lemonade smoothie is completely different from strawberry lemonade. A strawberry lemonade is a lemonade filled with strawberry bits. The strawberry flavor starts to infuse itself into the lemonade. But strawberry lemonade smoothie? It is so dang good. Sweet strawberries blended with lemonade to create a sweet and tangy summer beverage. The strawberries and lemonade are equally incorporated so you have a strong mix of flavors.
How did I come about this drink? A few weeks ago, I was at Jamba Juice and they had a new drink on their menu, Island Strawberry. According to the menu, it includes coconut water, lemonade, strawberries, and sherbet. When I tried it, all I could taste was the strawberry and the lemonade. So I created the drink with what I could taste. Ta da! We now have Strawberry Lemonade Smoothie. Hope you'll like it as much as I do!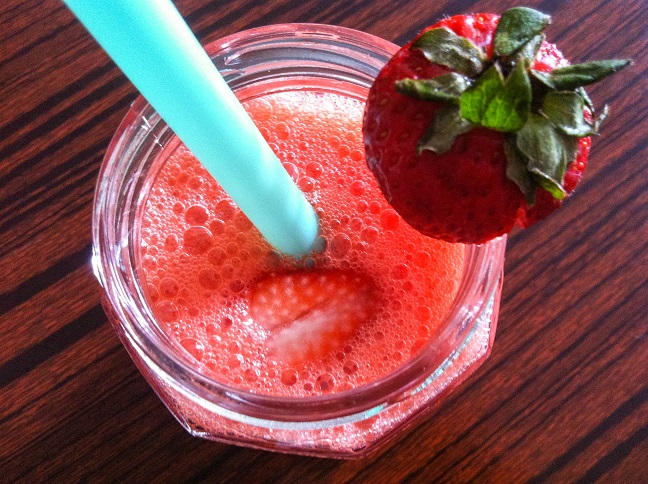 First, chop up strawberries until you have 1 ½ cups. Add these chopped strawberries into the blender.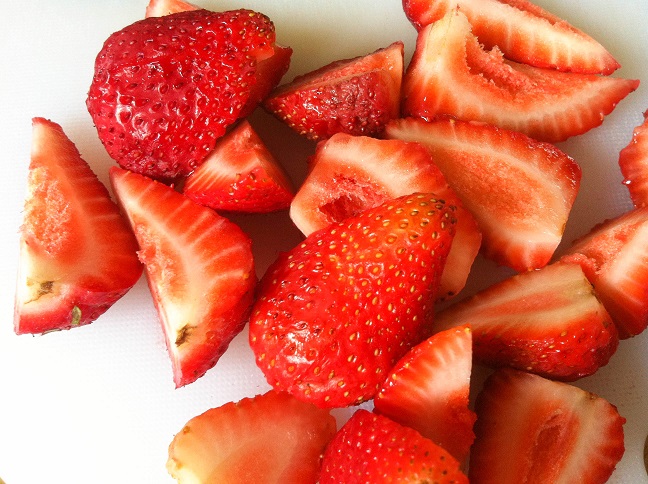 Mix lemon juice with sugar until the sugar dissolves. Add the lemonade to the blender.
Add ice to the blender.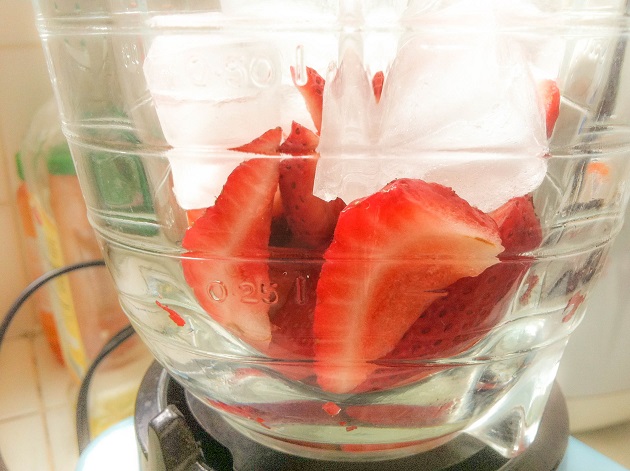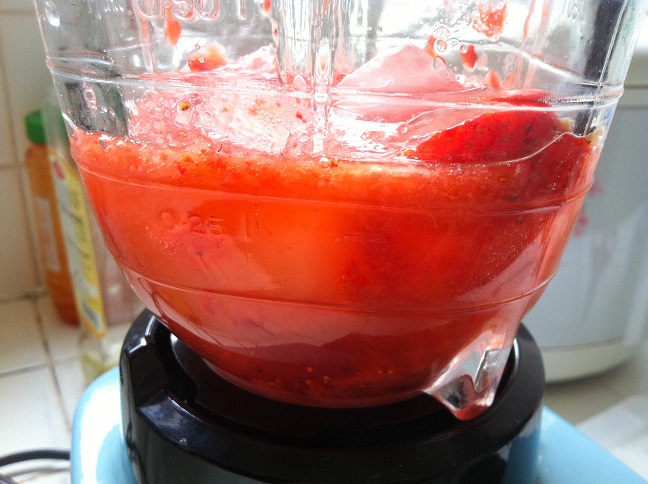 Blend the strawberries, lemonade, and ice until it becomes smooth.
Serve the drink cold. Enjoy!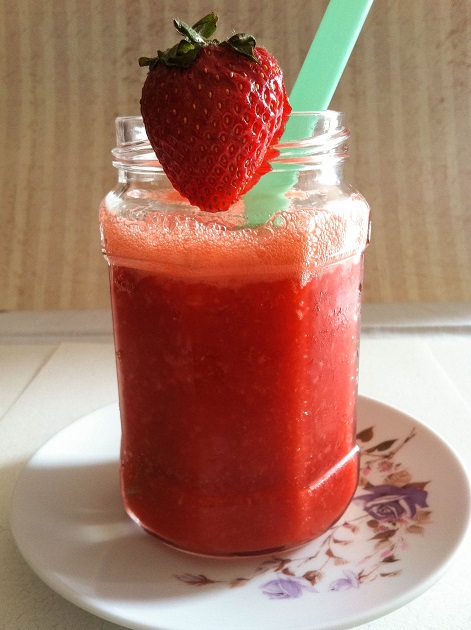 Want instant updates? Follow me on Facebook, Twitter,  Instagram, or Bloglovin.
[amd-zlrecipe-recipe:5]
For a PDF version of this recipe, click here.