It has been a super long stressful weekend. So… even though I have a few recipes waiting to be written and posted, I decided to do a roundup of some of my summer salad recipes instead. I took my licensing exam at 6:15 this morning, and I'm attending a family event tonight. I really didn't think I could give my post all the attention it deserves. This was my compromise. I hope you don't mind. =)
In a few days, I'll be back to posting new recipes. In the mean time, I hope you'll find something you like from these summer recipes.
Roasted Asparagus Spring Rolls with Hoisin Sauce
A vegetarian twist on the Vietnamese spring rolls. These spring rolls are filled with roasted asparagus, Granny Smith apples, and fresh veggies. Refreshing and crunchy with a hint of spicy and sour, it's perfect for a quick and healthy meal.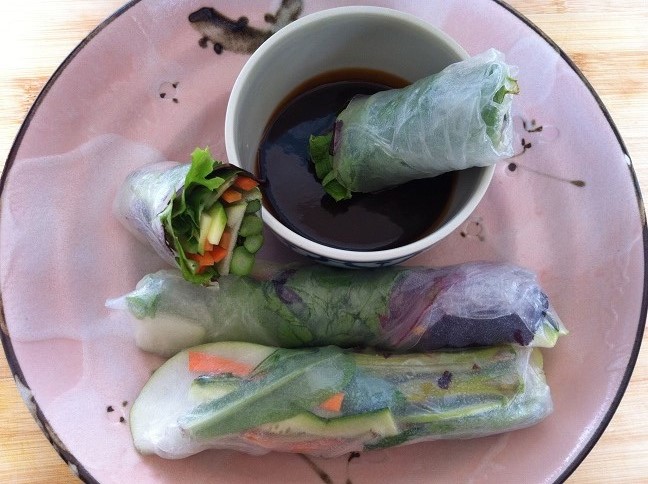 Nectarine, Walnuts, and Dried Cranberry Salad
A simple yet delicious summer salad consisting of bite sized lettuce, thinly sliced sweet yellow nectarine, crunchy walnuts, and sweet dried cranberries then drizzled with sweet nectarine balsamic vinaigrette.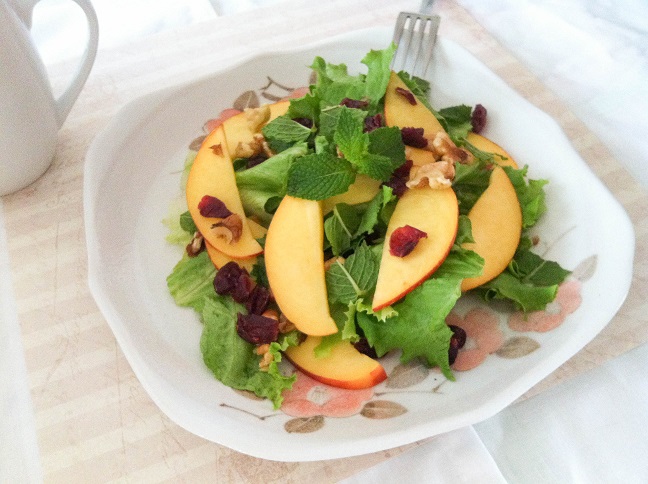 Shrimp and Lotus Rootlet Salad
An Asian inspired salad filled with red cabbage, sweet carrots, refreshing basil, crunchy lotus root, and juicy shrimp.  Simple to make and healthy, this salad is a great option for the summer season.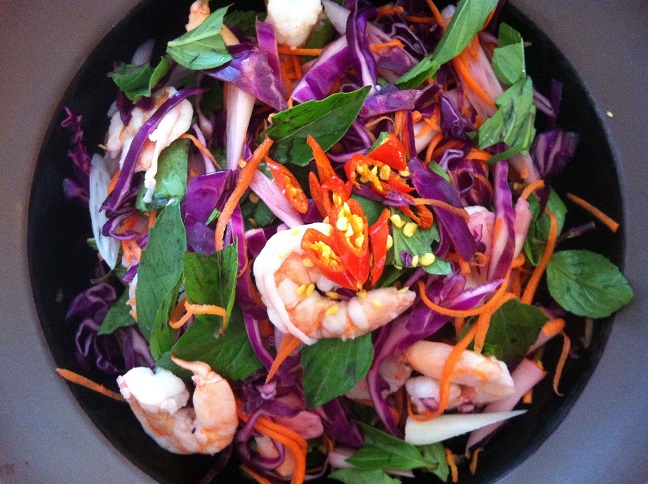 Roasted Chicken and Strawberry Salad
Roasted shredded chicken, sliced strawberries, sweet cherry tomatoes, and dried cranberries tossed with lettuce then drizzled with nectarine balsamic vinaigrette. Delicious, healthy, and simple to make, this salad is perfect for the summer.
Penne pasta mixed with sweet mango, fresh strawberries, and creamy avocado in every bite and drizzled with strawberry balsamic vinaigrette. This pasta salad is light and delicious, perfect for a spring or summer meal.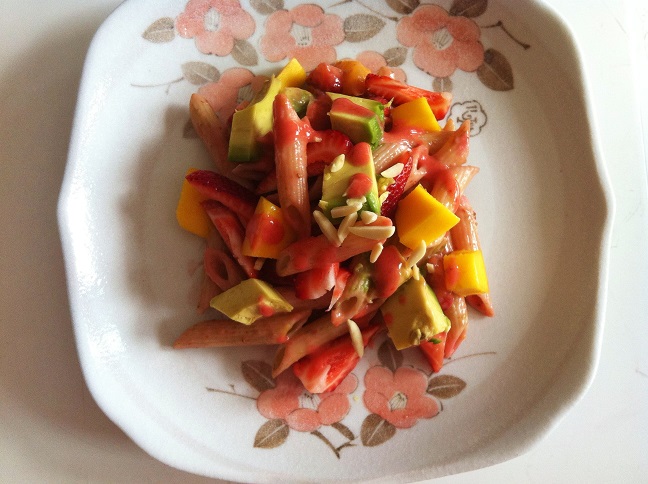 A healthy salad filled with creamy avocado, edamame, sweet corn, basil, and diced tomatoes and drizzled with strawberry balsamic vinaigrette. Quick and easy and oh so very delicious, this salad is perfect as a starter to any meal.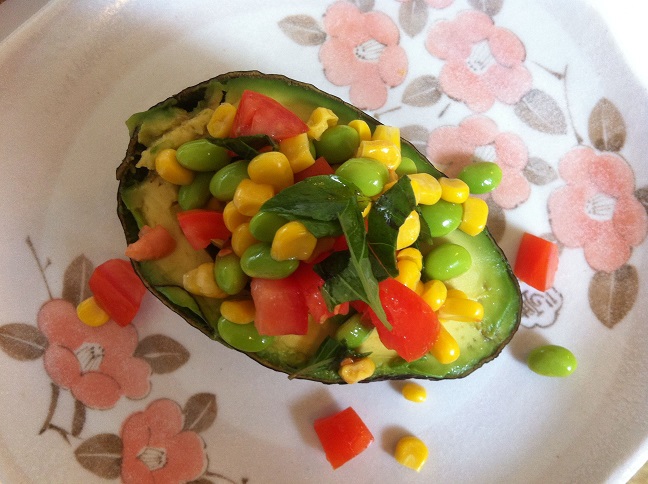 Spicy and savory, this salad is delicious with shredded chicken and cabbage and hints of basil and mint in every bite. Vietnamese Chicken Salad is perfect as a meal for an individual or as a starter to any dish.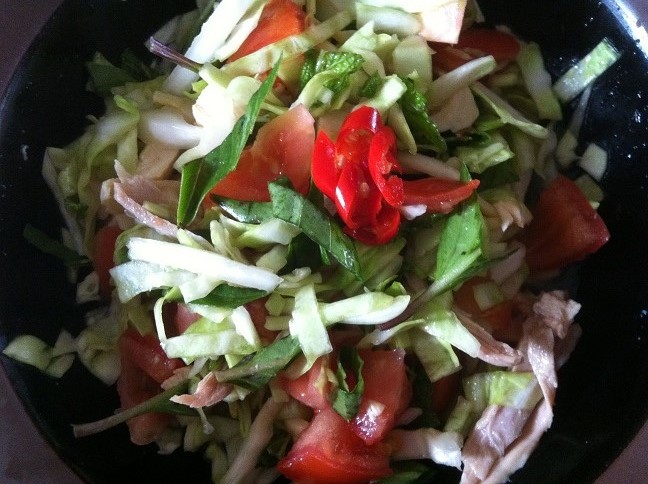 Cranberry Pecan Chicken Salad Sandwiches
Creamy shredded chicken with sweet dried cranberries, crunchy celery, and chopped pecan in every bite. Simple to make and healthy, this tasty chicken salad can be a quick afternoon snack or meal.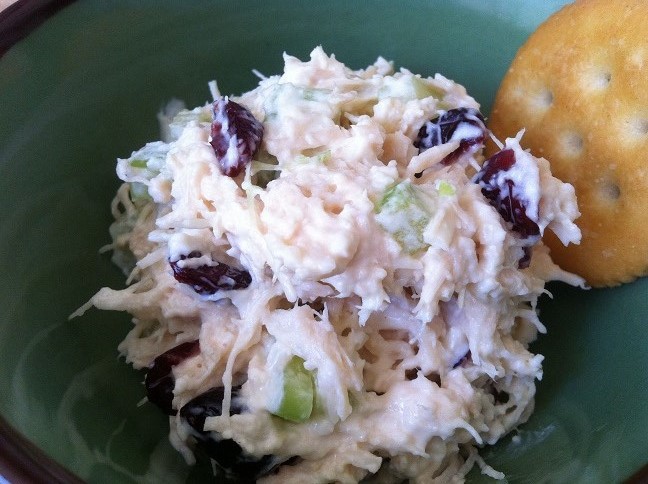 Shrimp, Cranberry, and Walnut Salad
A simple yet delicious salad filled with shrimp, dried cranberries, and walnut in every bite. Lightly covered with Greek yogurt and lemon juice, this salad is both healthy and flavorful, a great side dish to any entrée.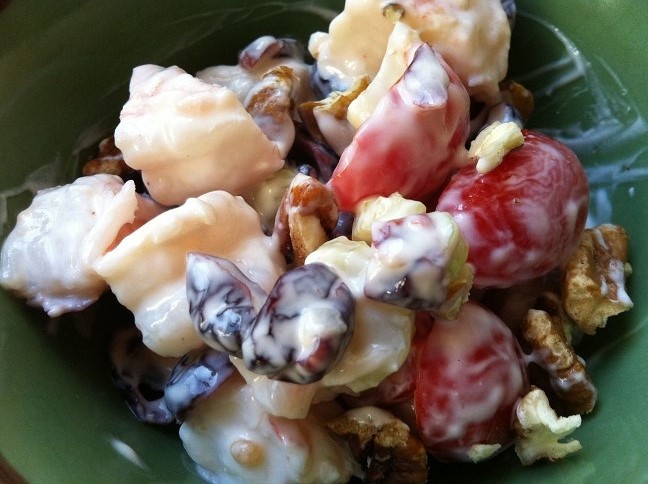 Soba Noodle with Fresh Vegetable and Sesame Infused Sweet and Spicy Sauce
Soba noodles topped with vegetables and drizzled with sweet and spicy sauce that is infused with sesame oil and garlic. Healthy but filled with lots of flavor!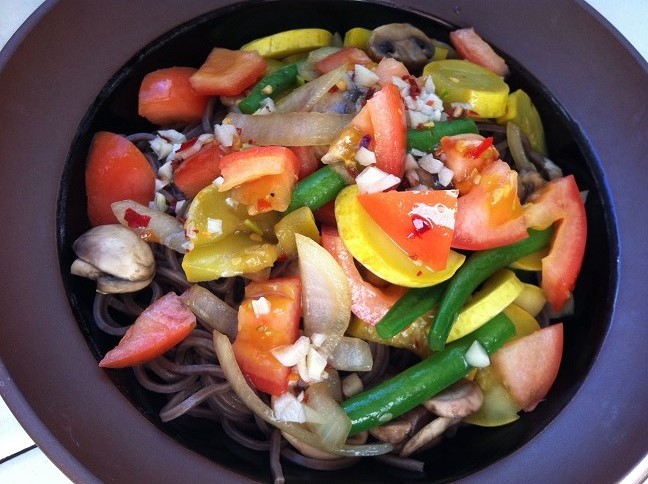 Enjoy!

Want instant updates? Follow me on Facebook, Twitter,  Instagram, or Bloglovin.