Bow tie pasta tossed with roasted mushrooms, tomatoes, onions and fresh herbs then lightly seasoned with a balsamic vinaigrette. This roasted mushroom pasta with fresh herbs is delicious and easy to make, perfect for a weeknight dinner.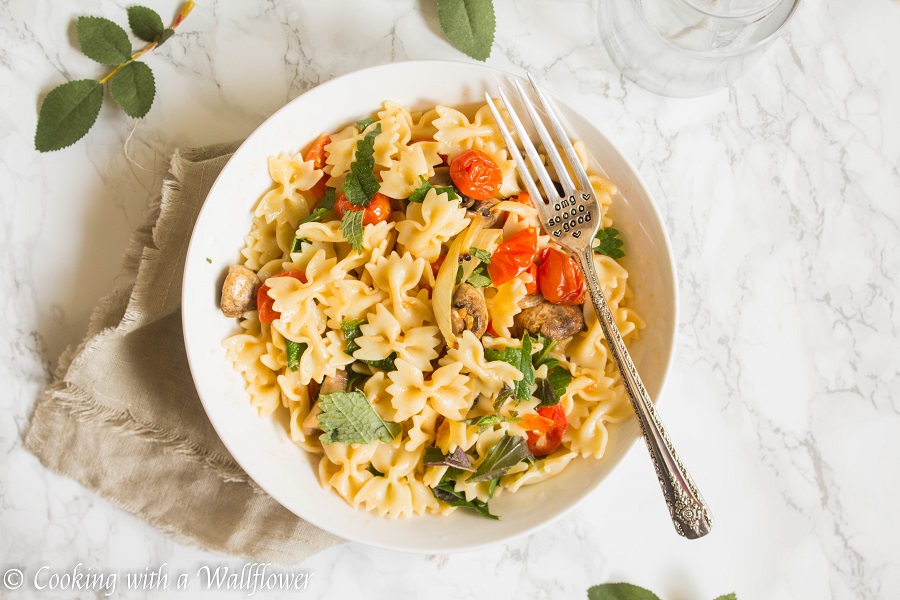 Just one more month until I leave for vacation. I'm so excited! Has anyone been to Ensenada in Baja California before? I'd love any tips or recommendations you might have, especially since it's a cruise and I'm only there for a day. And in less than four months, I'm headed to Denver, and for the first time ever, I'll be stepping beyond the airport. Any recommendations there will also be appreciated!
The last week has been so difficult. Whenever I'm sick, I take forever to get over it. It doesn't matter if I'm drinking a ton of water, or if I'm consuming a crazy amount of Vitamin C, or if I'm taking a lot of medicines, or if I'm sleeping all day and doing nothing else. I generally take forever to recover. *sigh*
And cooking? Ha! Almost nonexistent.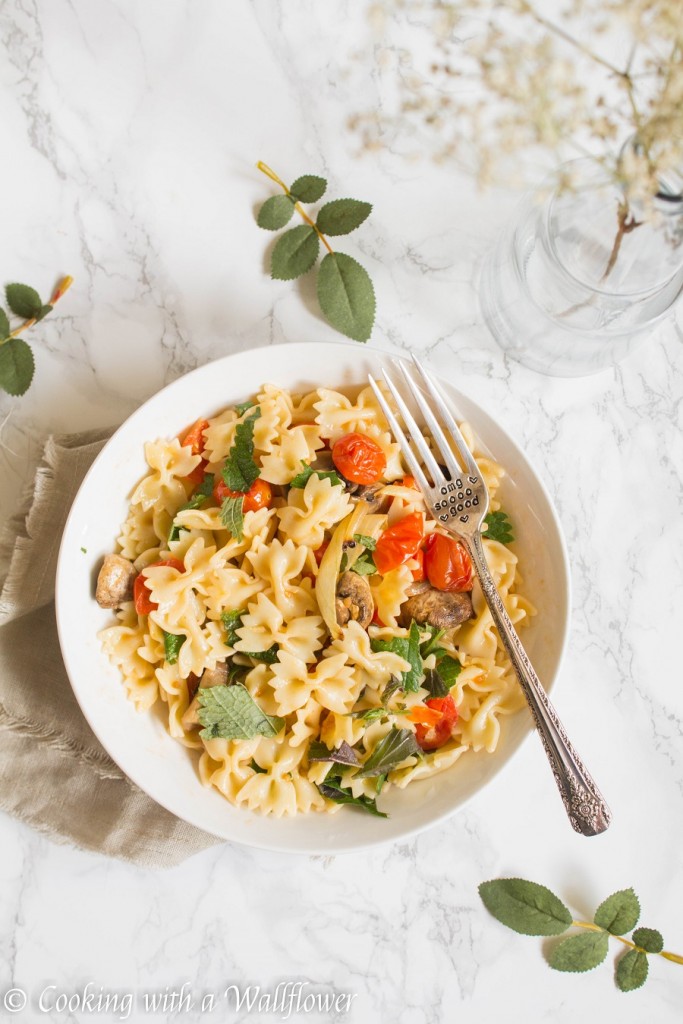 So it's kind of nice to have easy to make recipes on hand. Especially when it can double as dinner and lunch to bring to work the next day.
And this pasta is definitely perfect for both.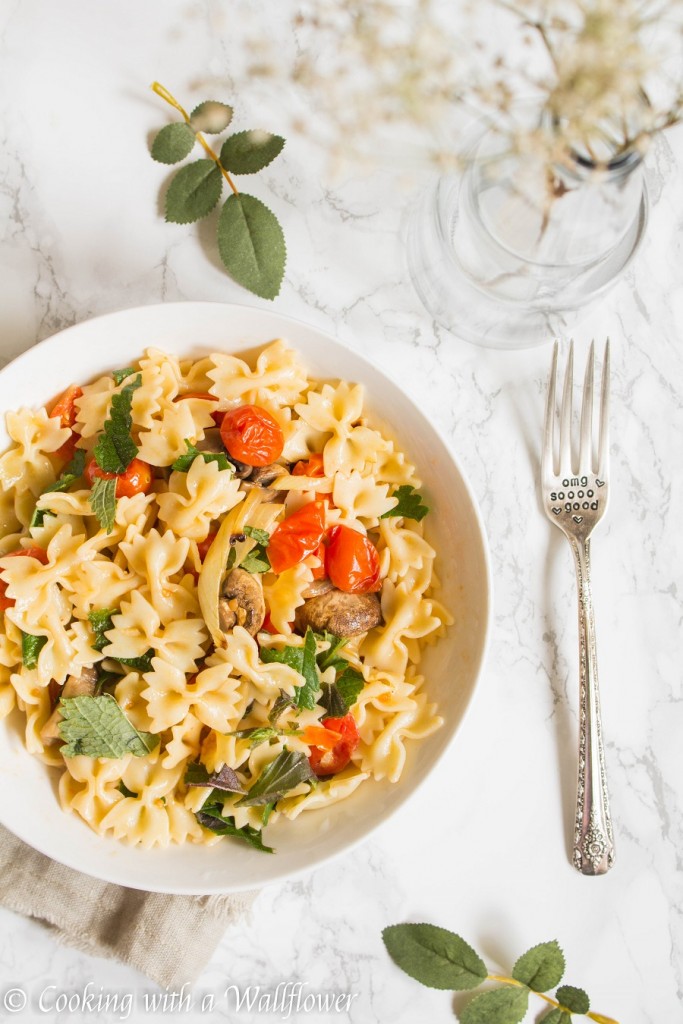 What I love most about this roasted mushroom pasta with fresh herbs is that it's filled with simple ingredients. You can easily find these ingredients in your fridge and pantry, or you can easily substitute ingredients to your taste.
For this pasta dish, just place mushrooms, tomatoes, and onions in the oven to roast until they're slightly charred and have softened. Make the pasta, toss with the roasted veggies, olive oil, balsamic vinegar, and fresh herbs. And you're all set!
You can find this Roasted Mushroom Pasta with Fresh Herbs recipe over at Ask Anna where I contribute monthly.
Enjoy!