Roasted cauliflower, cherry tomatoes, and summer squash filled with the zesty flavor of lemon pepper and the aromatic flavor of Italian seasoning. A medley of different flavors, this roasted vegetable dish topped with creamy avocado can be served as a meal on its own or a side to any dish.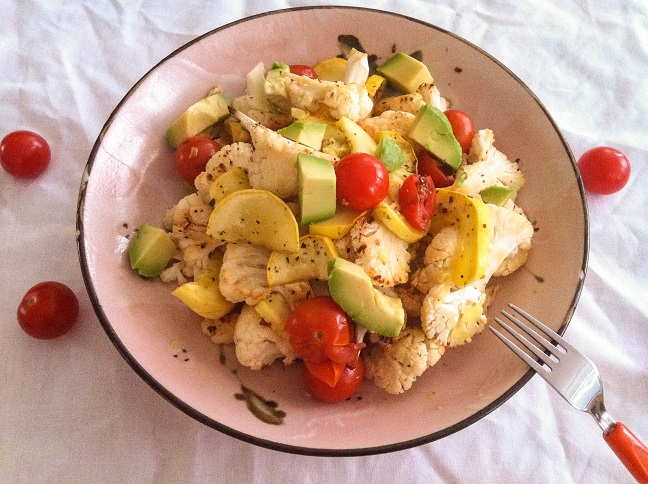 One of my favorite ways of cooking vegetables is by roasting them. There's something so delicious about the smoky flavor. The vegetables are soft, juicy, but still have a little crunch to them. If you haven't roasted vegetables before, I highly recommend it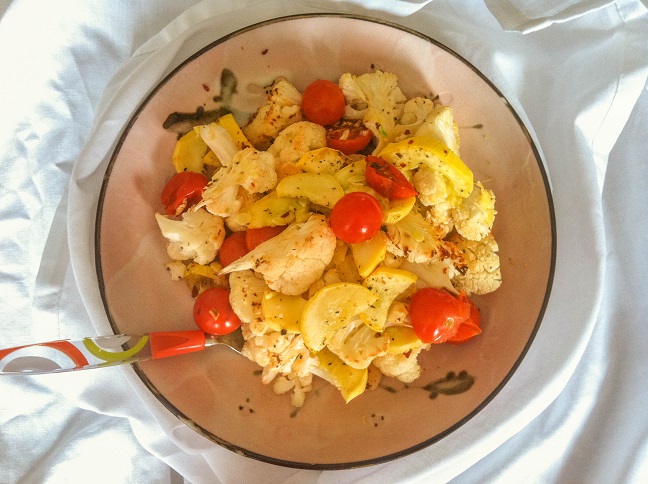 This vegetable medley recipe is definitely one of my favorites with a combination of different flavors in one simple dish. The cauliflowers are seasoned with lemon pepper, crushed red pepper, minced garlic, and a pinch of salt. If that sounds familiar, you're right. It's the same way I cooked my Roasted Garlic Cauliflower with Lemon Pepper. The summer squash and cherry tomatoes are seasoned with Italian seasoning, crushed red pepper, and a pinch of salt. These veggies are roasted in different baking pans to keep the flavors separate but cooked at the same time in the oven.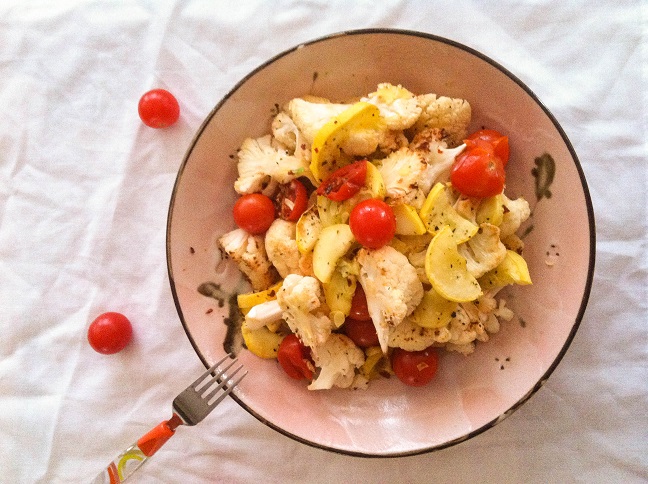 The result?
Quick and easy to make roasted vegetables with amazing flavor.  Each bite of this roasted vegetable medley will be different. Cauliflowers have the zesty flavor of lemon pepper. Summer squash and cherry tomatoes will be juicy and aromatic with the taste of Italian seasoning. Add in some avocado and you get an extra creaminess to your vegetable platter.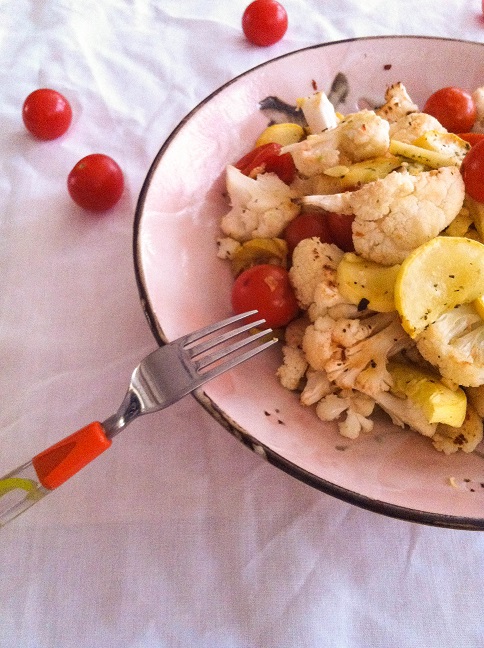 If you had thought the cauliflowers were amazing on their own, you'll love this roasted vegetable medley. I promise.
My sisters and I enjoyed this as our lunch. It was that good. But you can also enjoy it as a side to any dish as well.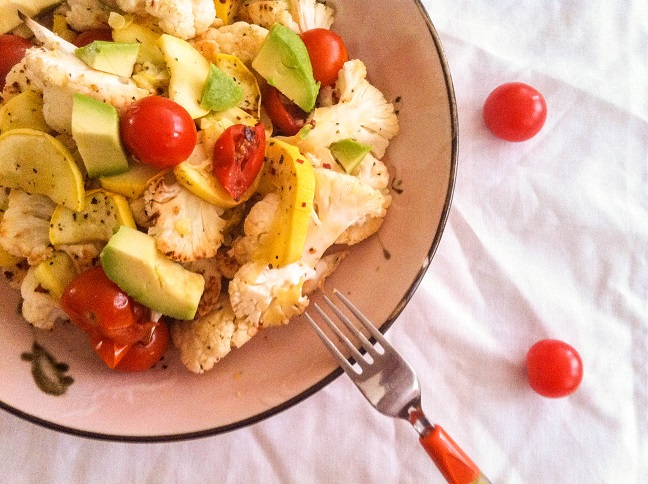 First, preheat the oven to 400oF. Line two 13×9 baking pans with foil and lightly grease the surface with nonstick cooking oil spray. This prevents the vegetables from completely sticking to the foil.
Cut the cauliflower into smaller bite sized pieces.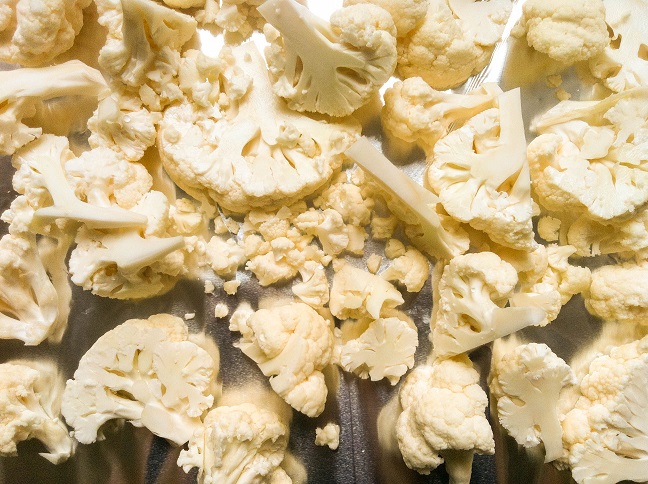 Slice the cherry tomatoes in half, or leave them whole.  It's up to you. I did a combination of both.
Cut the summer squash or zucchini into half moons but thick slices. The squash will shrink once they are cooked.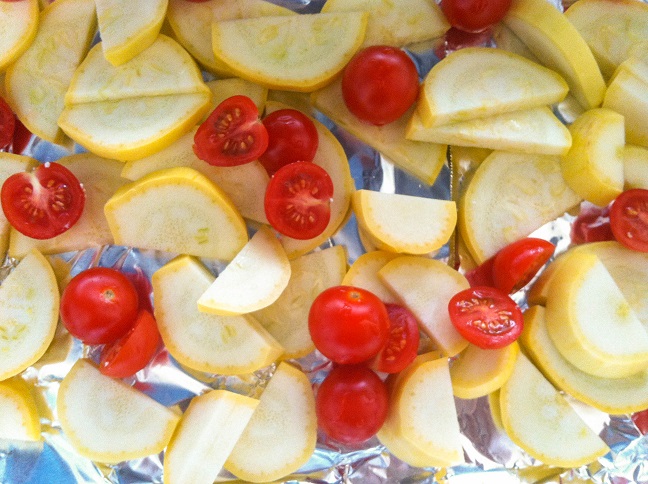 In one baking pan, spread cut cauliflower florets in a single layer. Sprinkle minced garlic, crushed red pepper, lemon pepper, and a pinch of salt over the cauliflower. Drizzle a little olive oil over the cauliflowers.
In the second baking pan, spread the summer squash and cherry tomatoes in an even layer. Sprinkle with Italian seasoning, crushed red pepper, and a pinch of salt.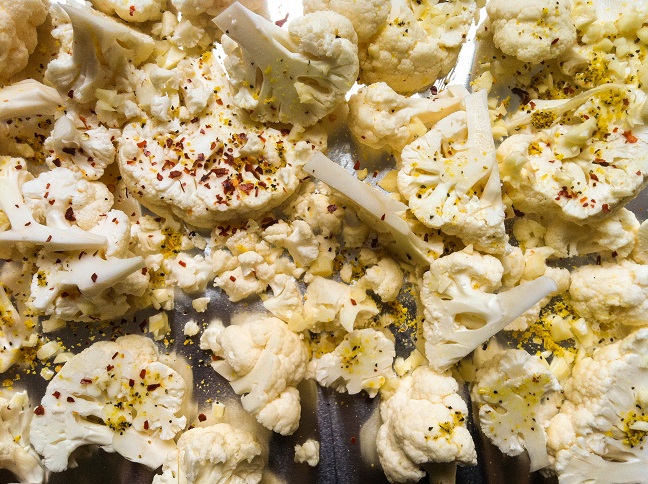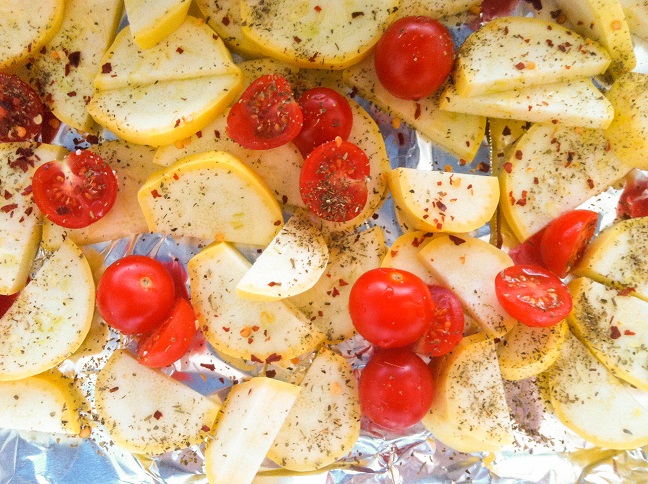 Bake both pans in the oven at the same time for about 20 minutes, turning the vegetables over halfway.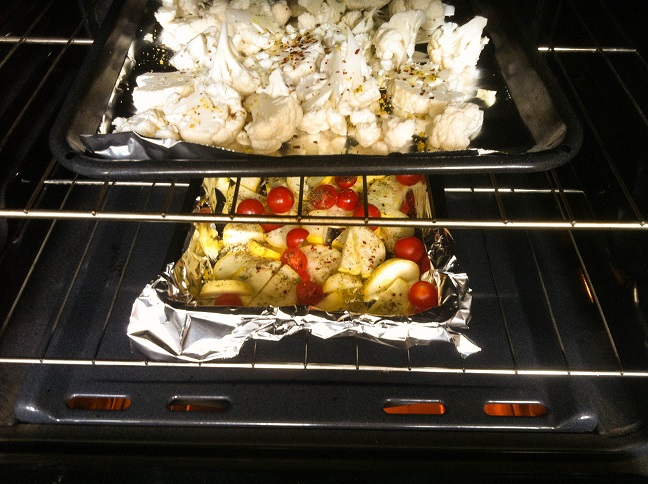 Remove the vegetables from the oven. Allow them to cool for several minutes. Gently toss the vegetables together. Add avocado if you love avocado as much as I do for an extra creamy taste.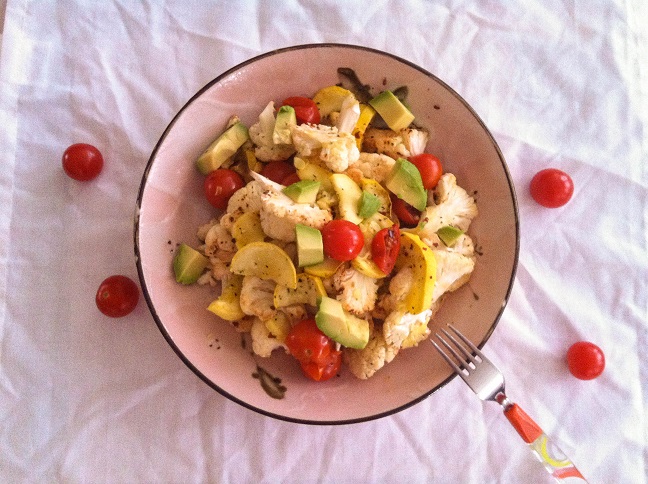 Serve the Roasted Vegetable Medley warm.
Enjoy!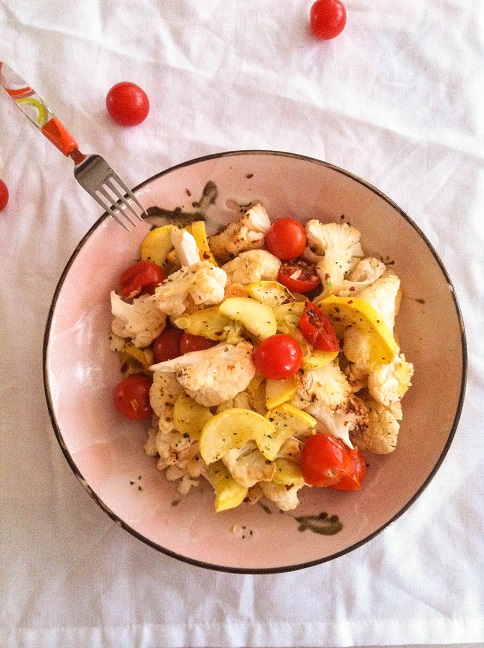 Want instant updates? Follow me on Facebook, Twitter,  Instagram, or Bloglovin.
In case you're interested in the Nutrition Facts, you can find one for this recipe here under the Nutrition tab.
Did you know that if you're not ready to print a recipe, you can save the recipe into an online recipe box through Ziplist? It's completely free to sign up and easy to use to organize your recipes as well as your grocery list.
[amd-zlrecipe-recipe:13]
*I'm affiliated with Ziplist, but I'd only recommend products that I love. I've been using Ziplist to format my recipes =)