Smashed avocado mixed with sesame oil, soy sauce, lime juice, ginger, cilantro, and hot sauce. This spicy sesame avocado salsa is simple, delicious, and perfect for game day.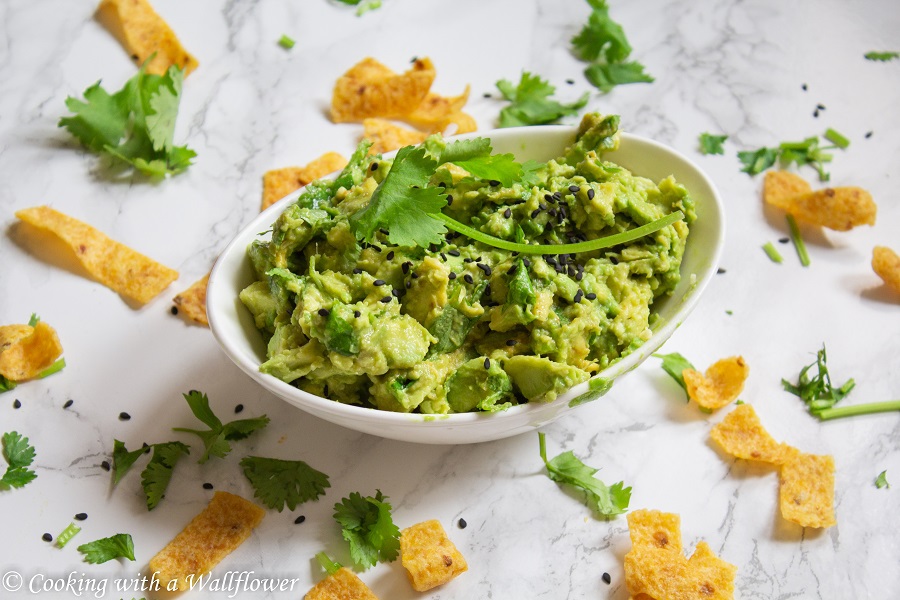 It's football season. And that means that part of our Sundays, if not most, are dedicated to watching football games.
Let's be real here. I'm not much of a sports person. I know enough to make conversation with other people, but beyond headlines, I have no idea what's going on. Game day for me ultimately means that I get game day snacks. I mean, how can I pass on chips and dips and salsas and guacamoles? Or how can I pass up on wings? Or cheese plates?
So really, I'm here for the snacks.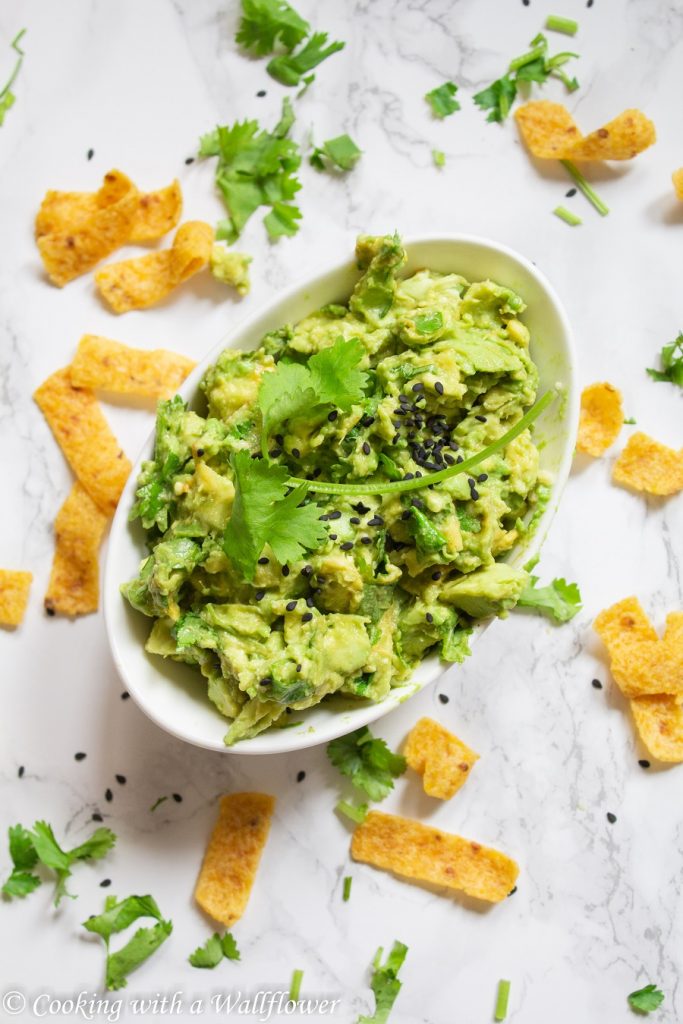 And one of my favorite snacks is this spicy sesame avocado salsa. It's super simple to make with ingredients that you most likely already have in your fridge and pantry. This gives the avocado salsa a little taste of umami. You get all sorts of flavors. From saltiness to the nuttiness from the sesame oil to the spicy flavor of the ginger. It is seriously soo good.
Once you take a bite of this avocado salsa, you're not going to want to stop.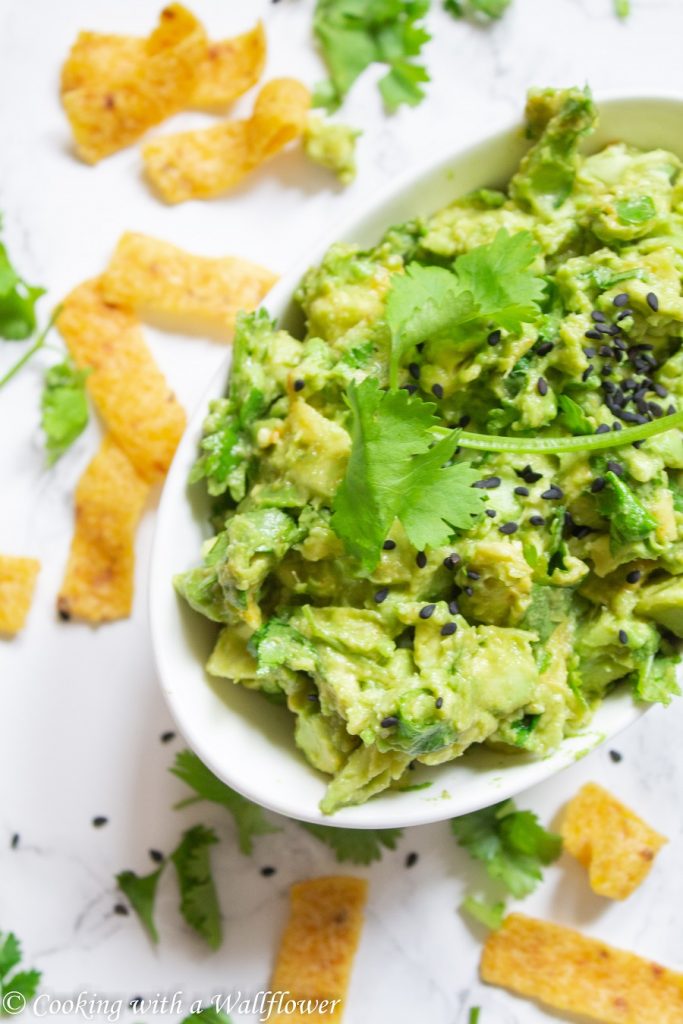 All you need are large avocados, sesame oil, soy sauce, lime juice, ginger, cilantro, and hot sauce. Mix all of the ingredients together, and you have your avocado salsa. Serve it with your favorite chips. You can use potato chips or corn chips or tortilla chips. Or you can even serve this with crackers.
There are so many ways you can serve this.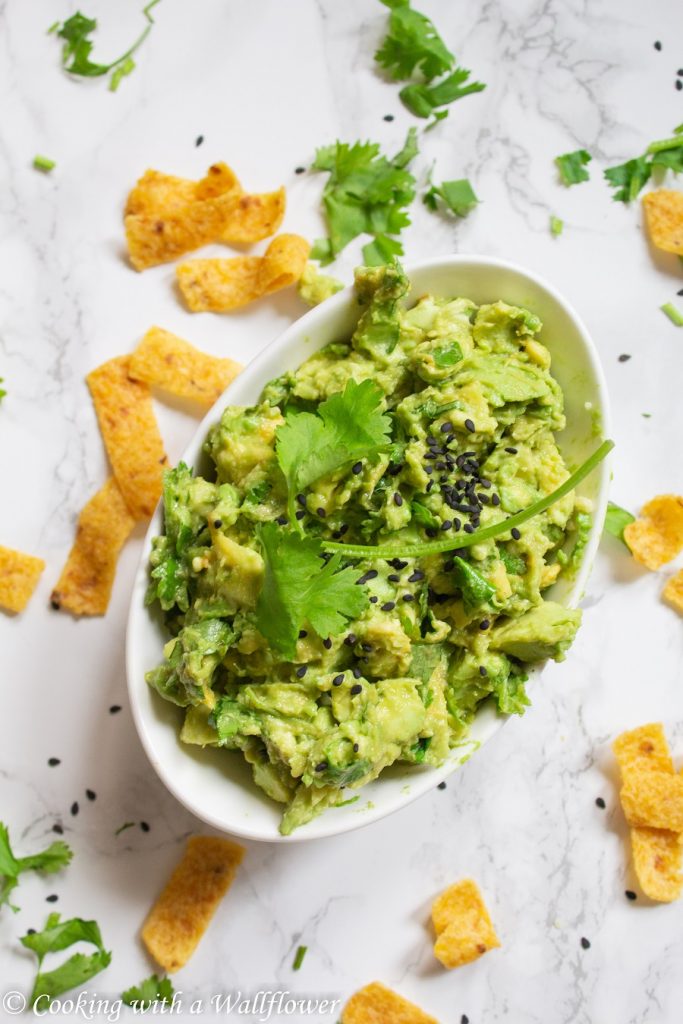 This avocado salsa comes together in just a few minutes. You can serve this as a game day snack or an easy afternoon snack.
And you can find the full recipe for this spicy sesame avocado salsa over at Ask Anna where I contribute recipes every month.
Enjoy!