Chai latte with pumpkin puree, strong coffee, and oatmeal in every bite. This Dirty Pumpkin Chai Oatmeal Latte makes the perfect fall breakfast.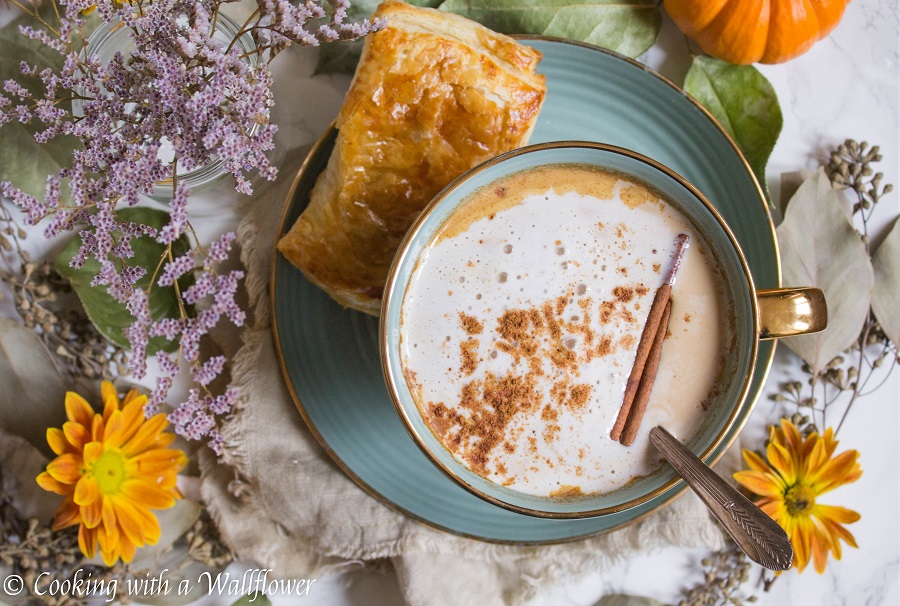 As fall slowly becomes winter and the air becomes more crisp and chilly, I find that I'm leaning more towards warm and cozy dishes. Especially in the morning when it's still dark and foggy. I want to start my day with something warm and comforting, like this dirty pumpkin chai oatmeal latte.
If you're a fan of pumpkin and chai and coffee, then this dirty pumpkin chai oatmeal latte is perfect for you.
The spices from the chai tea, the fall flavors of pumpkin and maple, the extra boost of energy from the strong coffee. Plus, the addition of the old fashioned oats turn this classic fall favorite beverage into breakfast.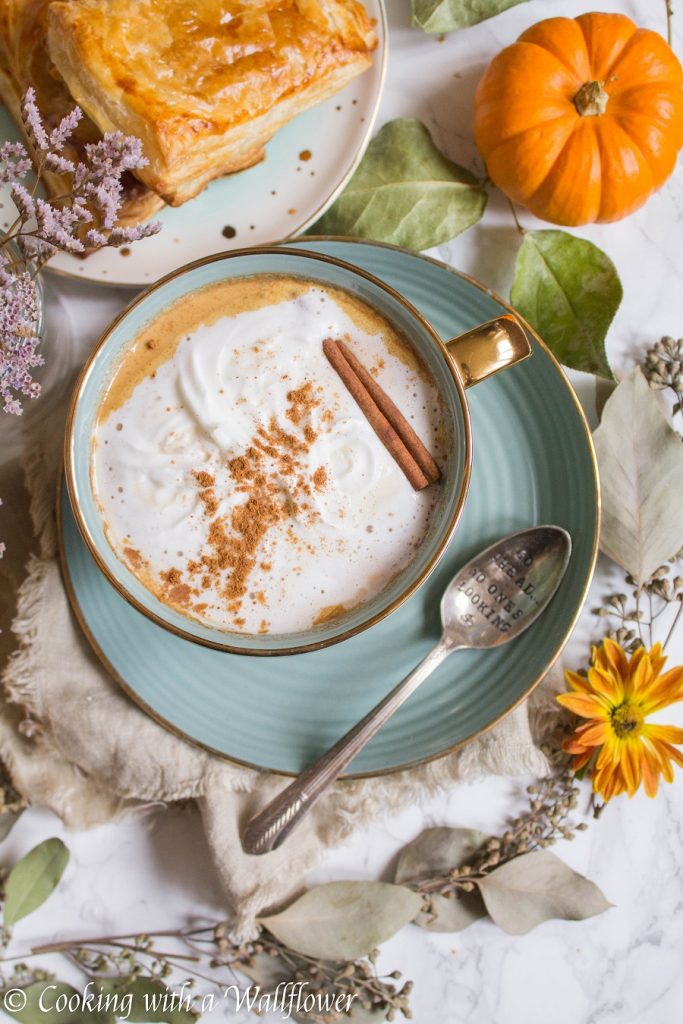 Each bite of this oatmeal latte is packed full of flavor. The warm spices, the fall flavors. This will definitely become an instant fall favorite. I can just imagine starting mornings with this oatmeal latte.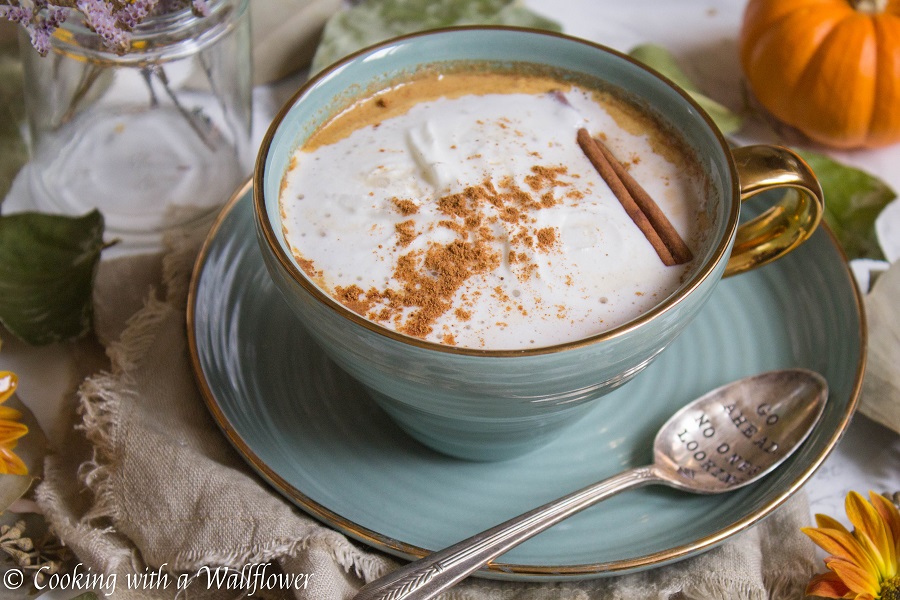 All you need to do is steep the chai tea in milk for a few minutes before removing the teabags. Stir in the pumpkin puree and maple syrup. Add just a little bit of pumpkin spice for that extra fall flavor. Stir in old fashioned oats to make this latte a filling breakfast. Then top the latte with strong brewed coffee for that extra boost of caffeine to get your going through the day. Of course, these oatmeal lattes aren't complete without a dollop of whipped cream and a pinch of cinnamon and a cinnamon stick.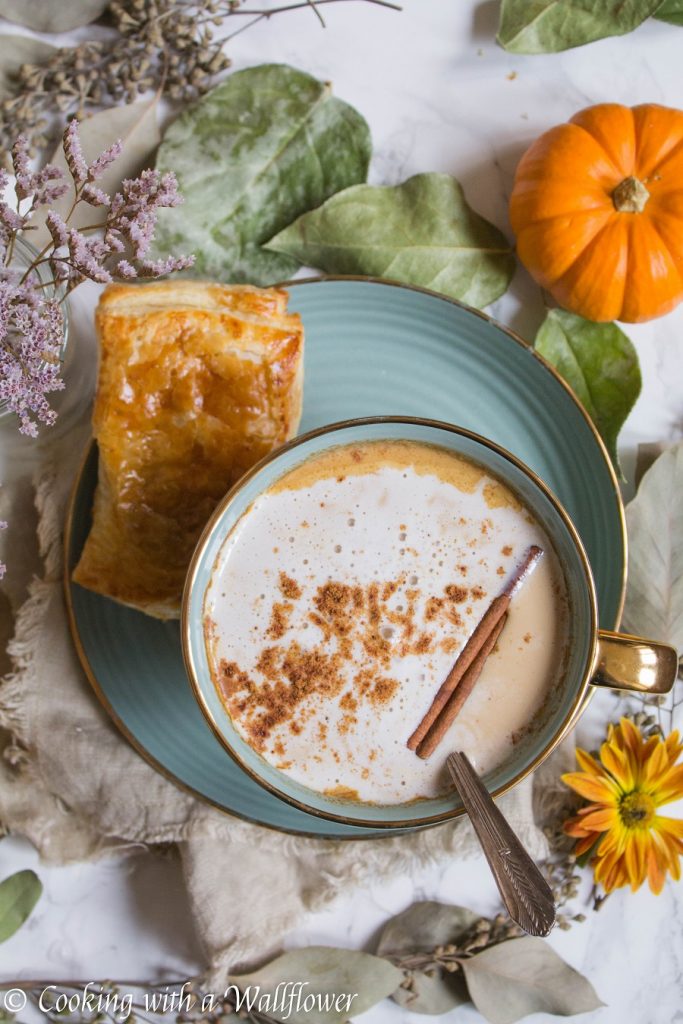 It's sooo delicious and simple to make. And it's exactly the kind of thing I'm looking for on a cold fall morning.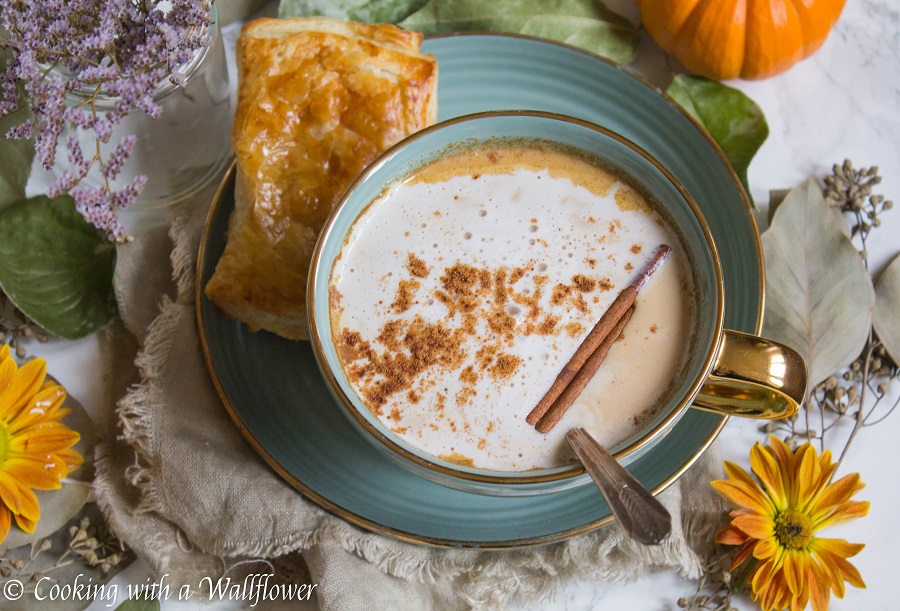 You can find the full recipe for this Dirty Pumpkin Chai Oatmeal Latte over at Ask Anna where I contribute recipes once a month.
Enjoy!