Another fall morning in Golden Gate Park.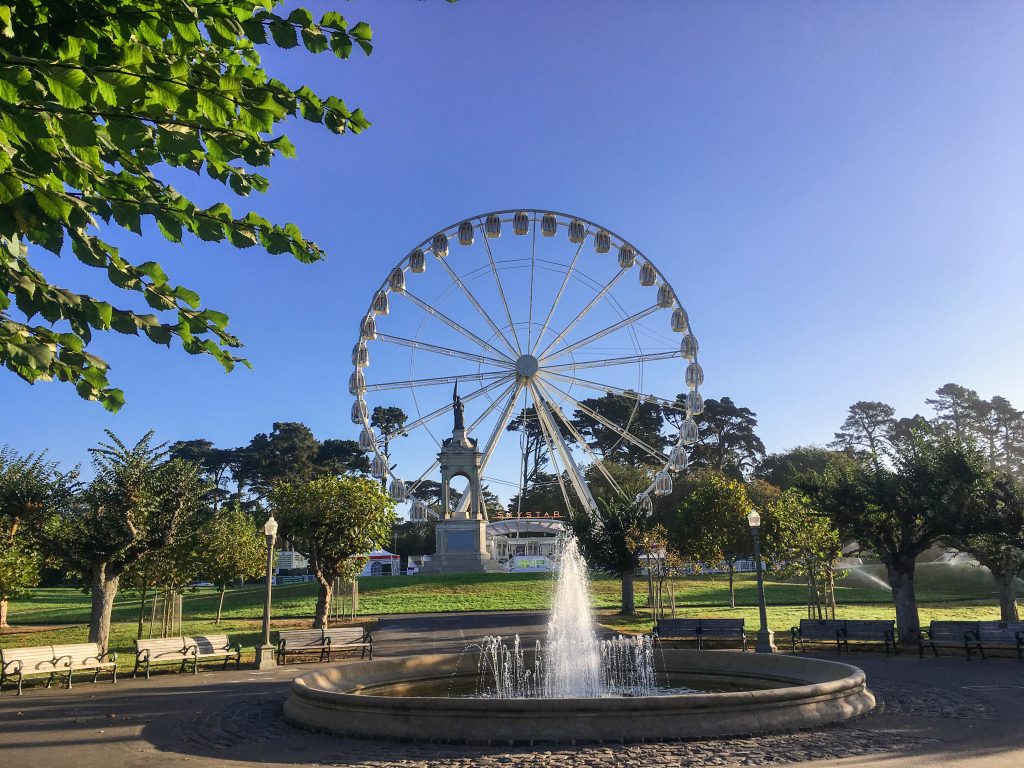 The Skystar Wheel is finally open in Golden Gate Park this week. The ferris wheel was supposed to open back in April in celebration of Golden Gate Park's 150th anniversary, but when everything closed down back in March, the celebration was postponed in definitely. Now it's finally open!
I was actually in the park for a Segway tour with my coworkers for team building. I have never been on a Segway before so I was super nervous. But it turned out that it was relatively quick to learn how to use one. Andit was lots of fun. I highly recommend it if you get the chance.
In this week's finds…
How delicious does this apple crisp look?
I definitely want to try these honey garlic pork chops soon.
Seriously need this decadent chocolate layered cake in my life ASAP.
The gorgeousness of this vegan raspberry chocolate ganache tart.
If you're looking for an alternative to pumpkin pie, this creamy vegan butternut squash pie sounds soo delish.
This chicken congee and this ham and potato soup sound so warm and comforting, especially as it gets colder.
I definitely need this apple cider float in my life. It sounds like the perfect dessert.
The prettiness of this pumpkin roll.
I love the idea of this vegetarian sweet potato sushi roll.
How delish do these pumpkin sugar cookies with bourbon cinnamon frosting look?
This chickpea curried egg with paratha and this creamy mushroom chicken sound soo amazing and perfect for dinner.
Obsessing over this apple blackberry pawdowdy.
I am seriously drooling over these thick and chewy blondies with salted caramel pecan topping and these chocolate crinkle cookies.
This bruschetta board sounds soo perfect for entertaining or for those zoom calls.
Going to dream over these Reese's Rice krispies treats.