Simple yet savory miso soup cooked with seaweed, tofu, and mushrooms. This mushroom miso soup is simple, delicious and comforting.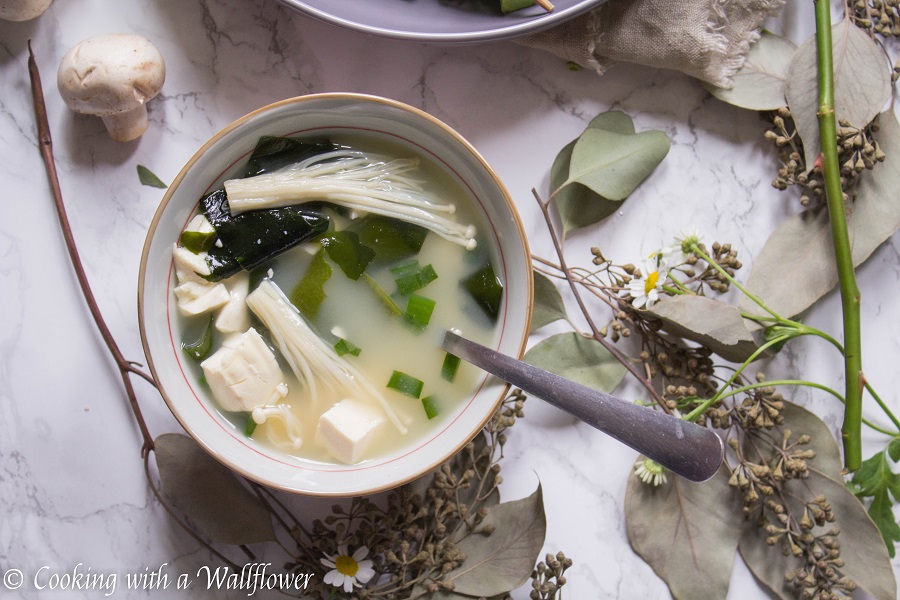 Happy Wednesday!
I hope you've had a wonderful few days since we last chatted!
On my end, I've been a little busy getting ready for work, mostly reading and reviewing recommendations. It's been almost two months since we started sheltering in place and restrictions have started to loosen up a little bit. I've mentioned before that I'm a full time dental hygienist. So I've been off for almost two months since cleanings aren't essential. But we're starting to get the office set up for reopening while we wait for the go ahead. And I have to admit that I'm a little nervous. My job has the highest risk of exposure, and we're making lots of changes to routines and protocols so I'm just preparing myself for all of that.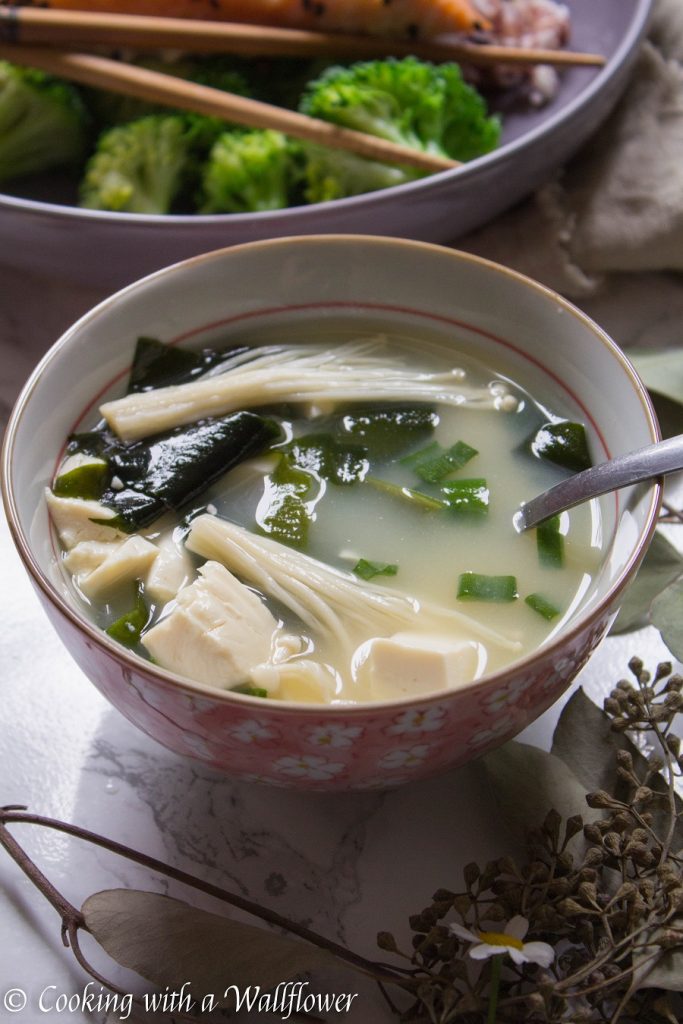 Other than that, still lots of cooking and recipe testing. I even made matcha mochi waffles for Mother's Day. So I can't wait to share that with you soon.<3
In the mean time, let's talk about this mushroom miso soup.
We've had an unusual number of warm sunny days in the city these past several weeks. Figures. I feel like it's almost always cloudy and cold, but while we're sheltering in place at home and limiting the amount of time we're out and about, it's the perfect spring weather.
Now that it's getting cool again, which is a San Francisco norm, especially when you're the near the water, I thought I'd share with you this warm and comforting soup.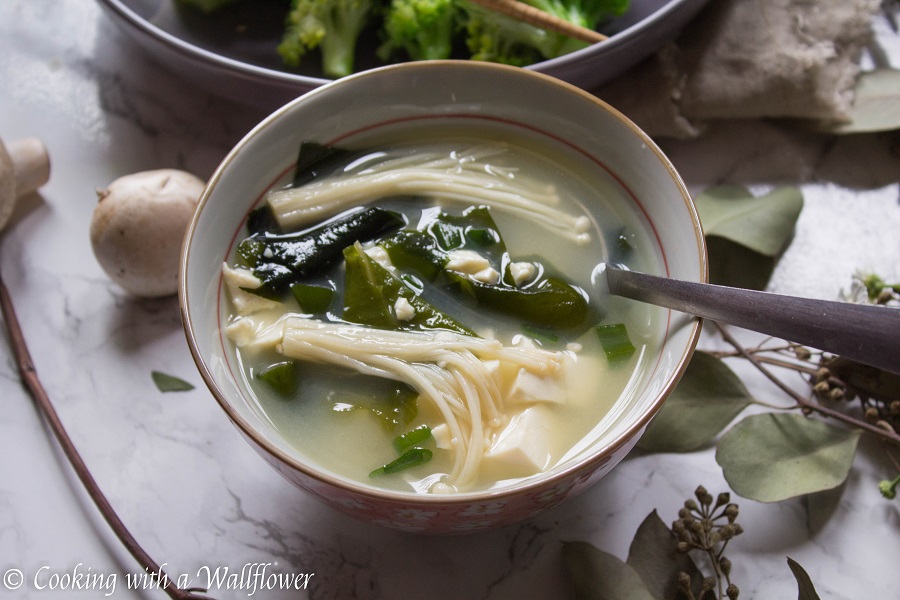 The best thing about miso soup is that it's as simple as soup can be. Just keep some basics in your pantry and you can have this soup any time. I use dashi that comes in little packs so that I can make a quick soup. Miso lasts forever so I have a container in the fridge. Tofu lasts for about a month if it remains unopened. Dried wakame seaweed so I can rehydrate them whenever I need to. A little of that goes a long way.
These are all the basic ingredients that you need to make miso soup. It's so perfect on a cold day and it's great as a starter for your meal. And for days when you're craving salt. Which I do every once in awhile.
To take this miso soup up a notch, I decided to add mushrooms. Just for a little versatility. And it turned out so delicious and so satisfying.
I can't wait for you to try it too.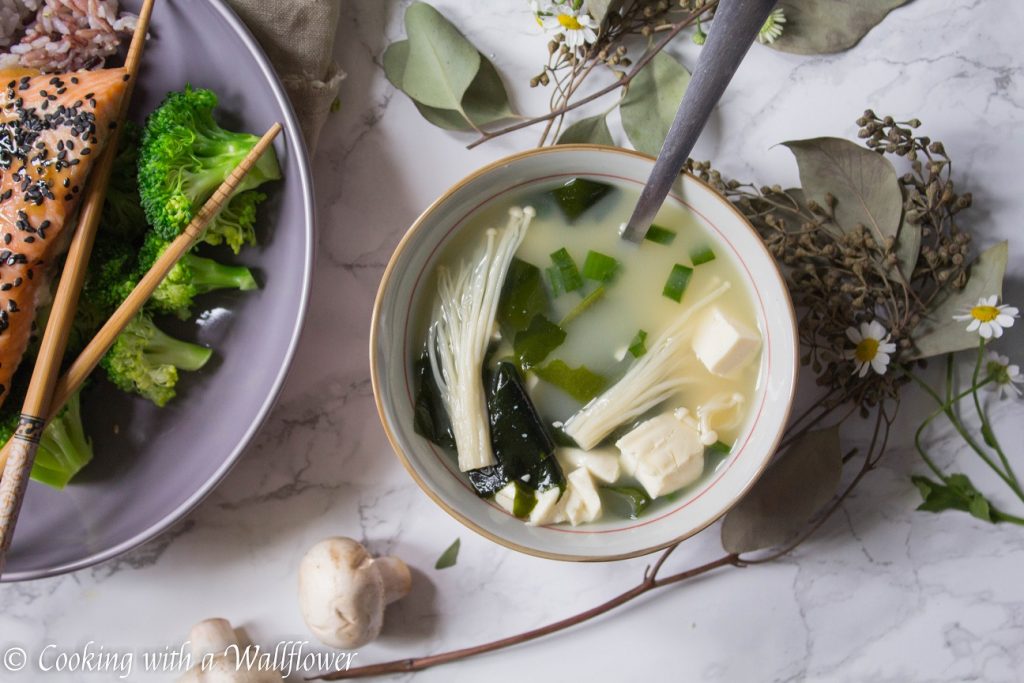 You can find the full recipe for this Mushroom Miso Soup over at Ask Anna where I contribute every month.