Blended peach swirled in mint lemonade. This peach mint lemonade is both refreshing and delicious, perfect for a warm summer day.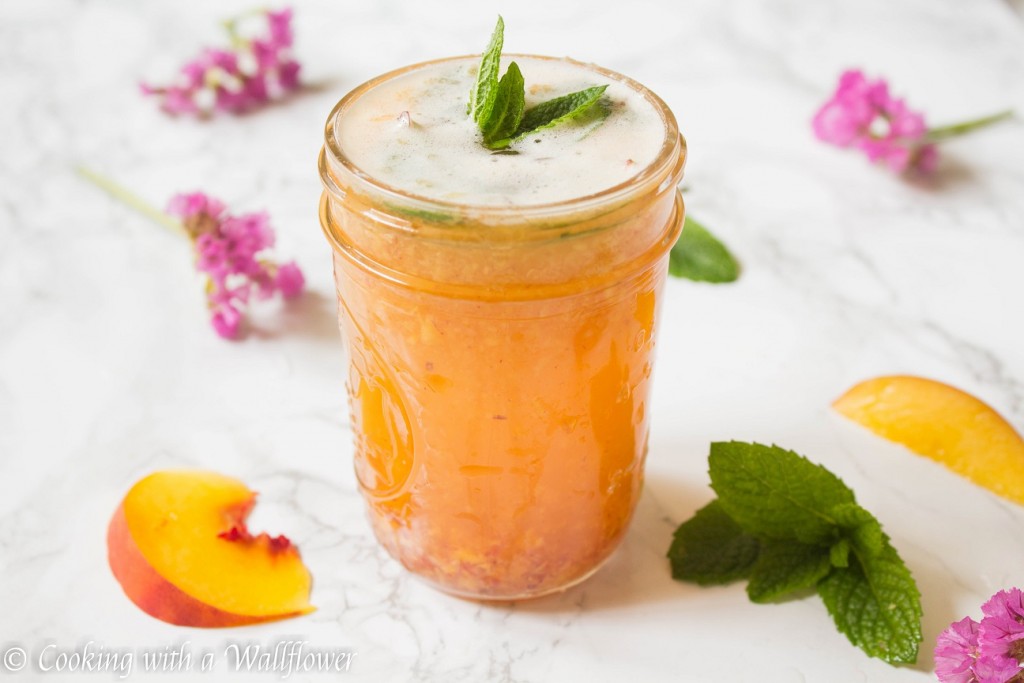 Did you miss National Lemonade Day?
I almost did.
But if you did, you can still enjoy this Peach Mint Lemonade.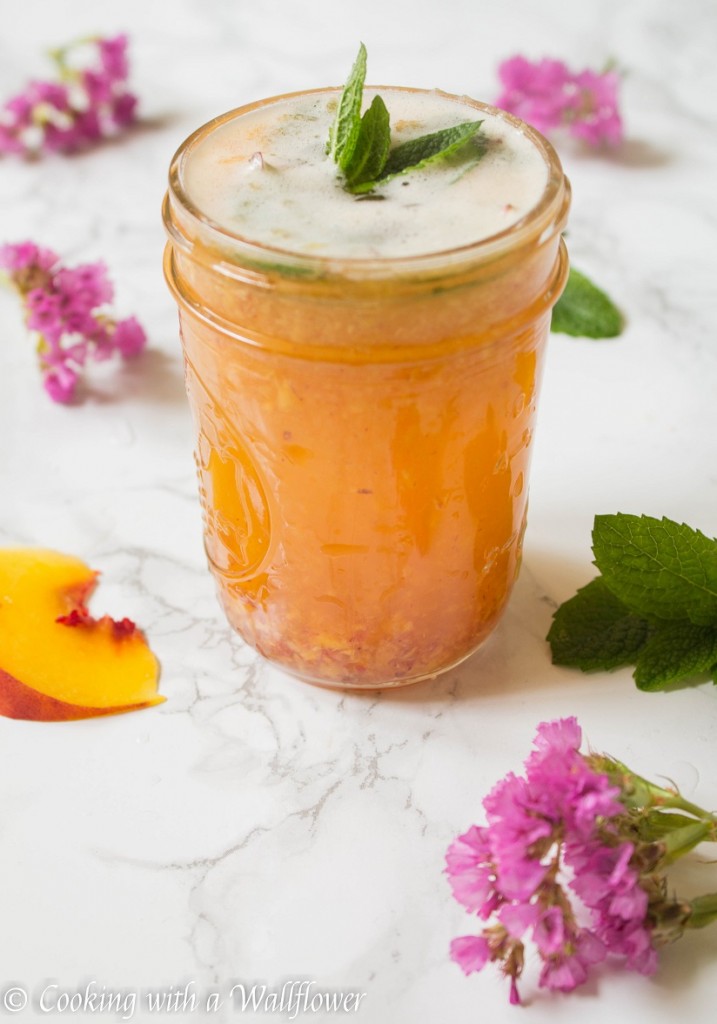 A few weeks ago, Forsythe Farms CSA contacted me to ask if I would like to guest post for them.
I thought it would be a fun challenge, to take ingredients that come in their CSA box to create a recipe. Kind of like a mystery box challenge. Except I get to cheat because I get to add my own ingredients.
I love the idea CSA boxes because it means that sometimes you get to try new foods. There might be a fruit that you've seen at the farmer's market or the supermarket, but you've been hesitant to try. Or maybe these CSA boxes will get you to think creatively about your next meal, or your next dessert.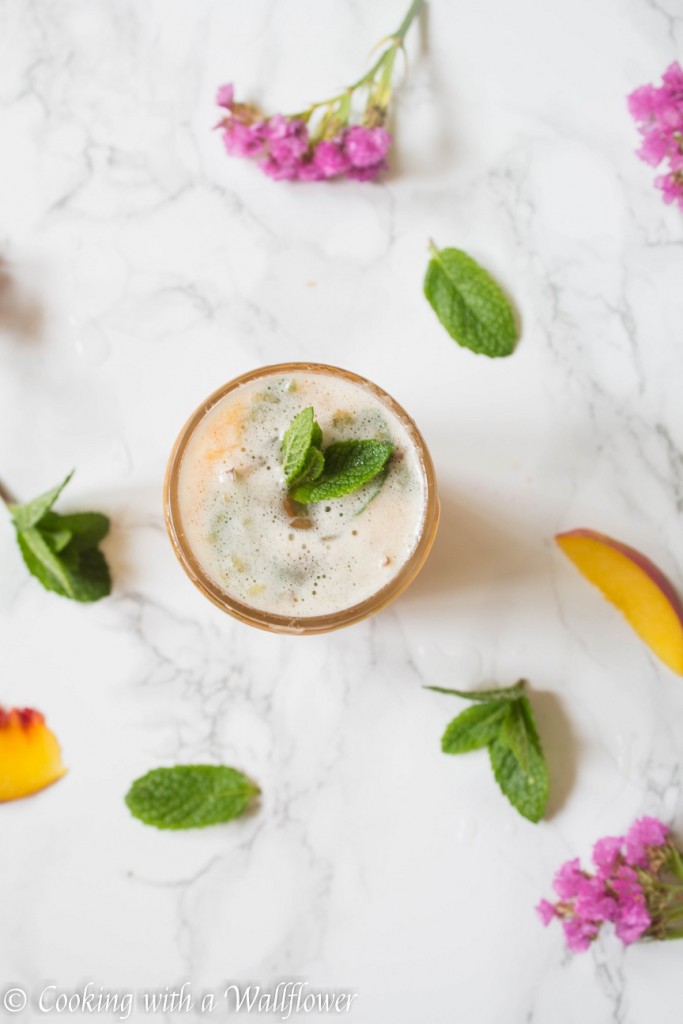 I'm obsessed with lemonades. I don't know if you've noticed. But if you search lemonade in my search box, you'll find a very long list.
There's something about lemonades that are soo refreshing. And I like to mix the flavors up a little.
So of course, with a ton of peaches and strawberries on hand, I knew that I had to make a lemonade out of these fresh fruits while they're still in season.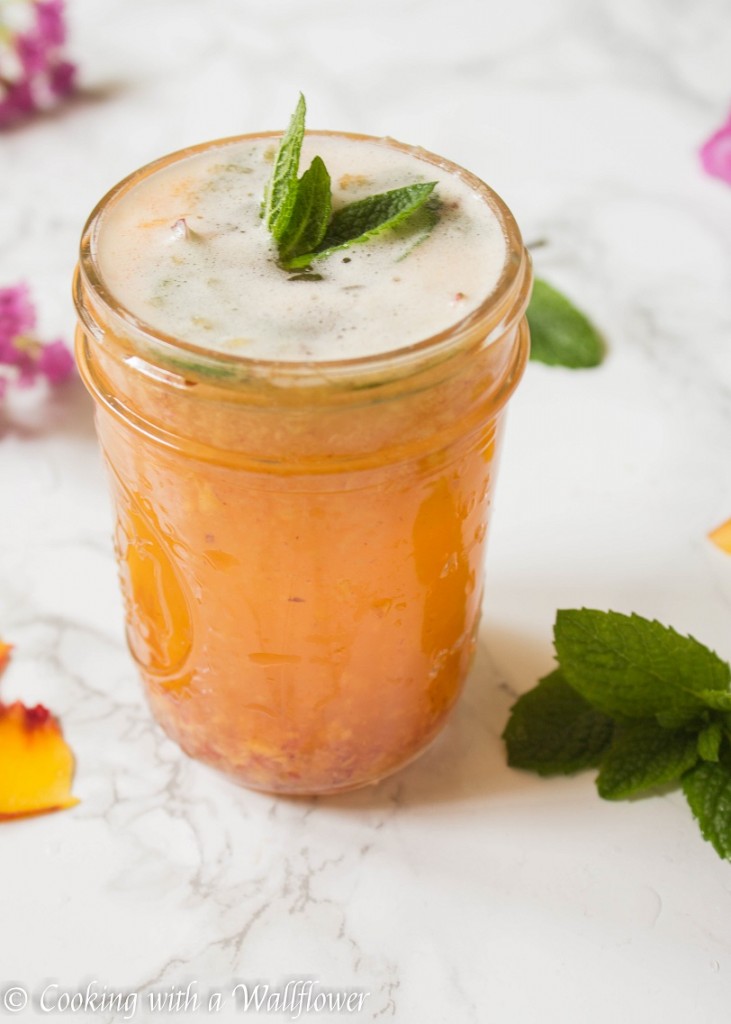 First, mix together freshly squeezed lemon juice, mint leaves, water, and granulated sugar.
Blend peaches until smooth. You can also add strawberries for a pop of color.
Swirl the blended peaches into the lemonade.
Add crushed iced. Garnish with fresh mint leaves.
Serve the Peach Mint Lemonade cold.
You can find the full recipe for this Peach Mint Lemonade over at Forsythe Farms CSA's blog.
Enjoy!
Join me and other food bloggers at Fiesta Friday where you will find a ton of amazing recipes.