Chocolate chia pudding topped with shredded coconut, dried cranberries, and granola. This overnight chocolate chia pudding is the perfect make ahead breakfast, especially with summer winding down and days becoming hectic with work and back to school.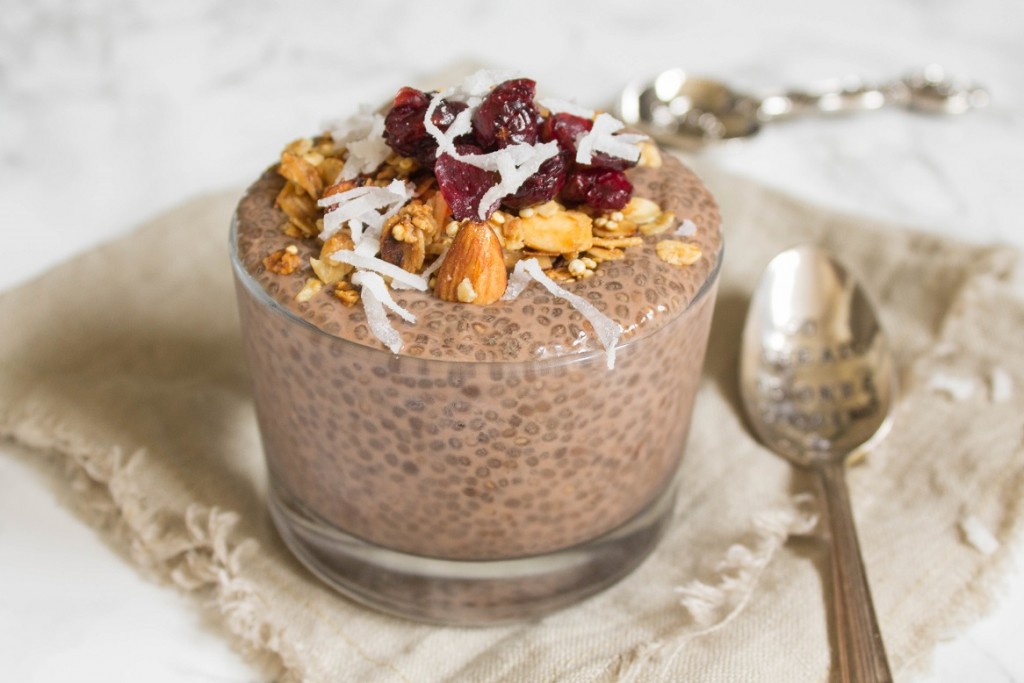 I seriously need some chocolate right now.
These last couple days have been rough and so totally stressful. And unfortunately, it's going to be like that for a few months.
Have you ever had one of those periods? Where you're just so overwhelmed by life? How do you de-stress? Just take it one day at a time, right?
Or maybe it's time for a vacation?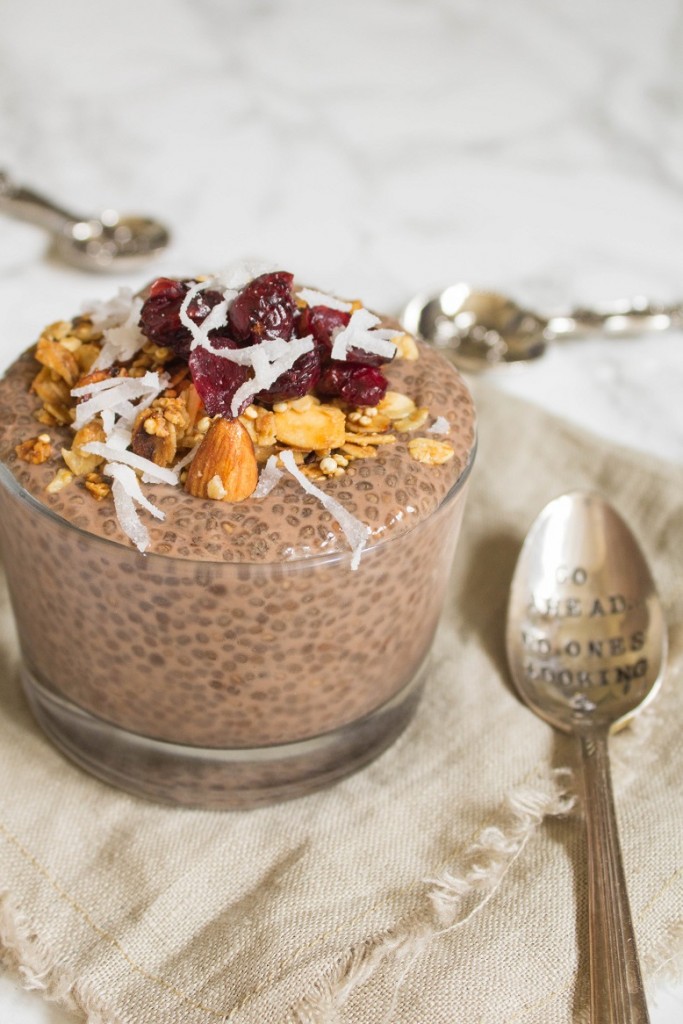 I'm a self professed chocolate addict. It's my comfort food.
Back in college, I even had a chocolate emergency kit for all those late night study sessions.
I swear, I can give practically anything up except for chocolate. Milk chocolate in particular.
And right now, I feel like I'm in need of chocolate.
So what can be better than to start the day with breakfast made of chocolate?
Seriously, chocolate for breakfast, and it's guilt free too!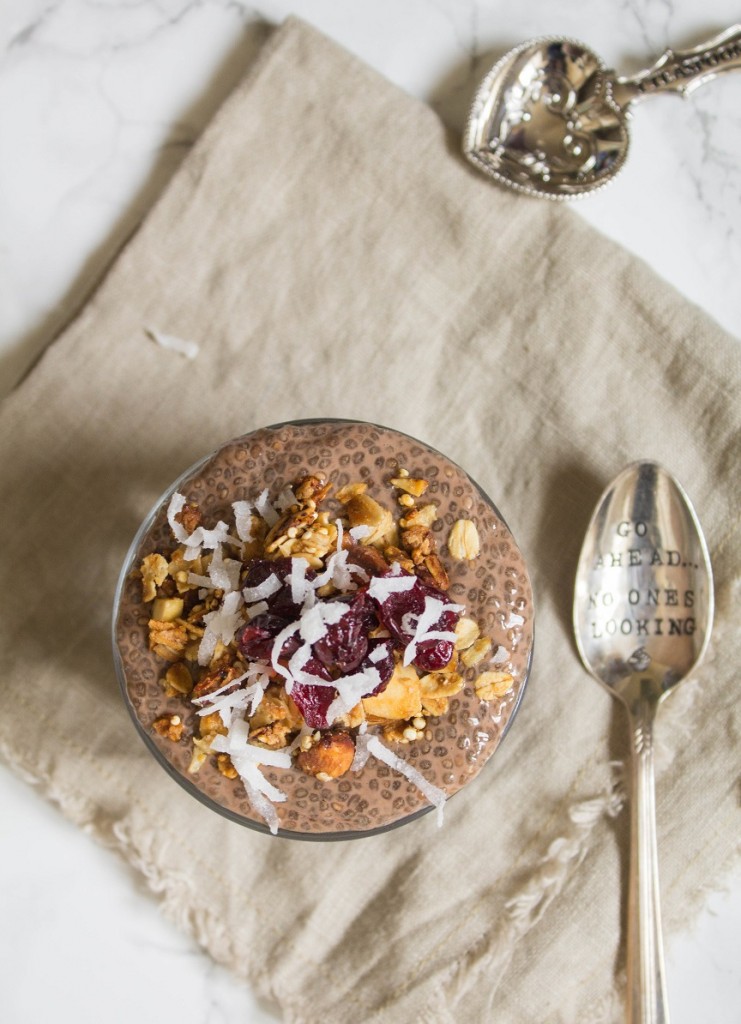 This overnight chocolate chia pudding is creamy and chocolaty. It's like having dessert for breakfast, and I'm definitely up for that.
You make this the night before in just 5 minutes.
When you're ready to serve your overnight chocolate chia pudding, you can top with dried cranberries, which I always have in the fridge for salad and breakfast toppings, shredded coconut, and granola.
I used my own Honey Cranberry Almond Quinoa Granola, but you can definitely use store bought, or your own favorite recipe.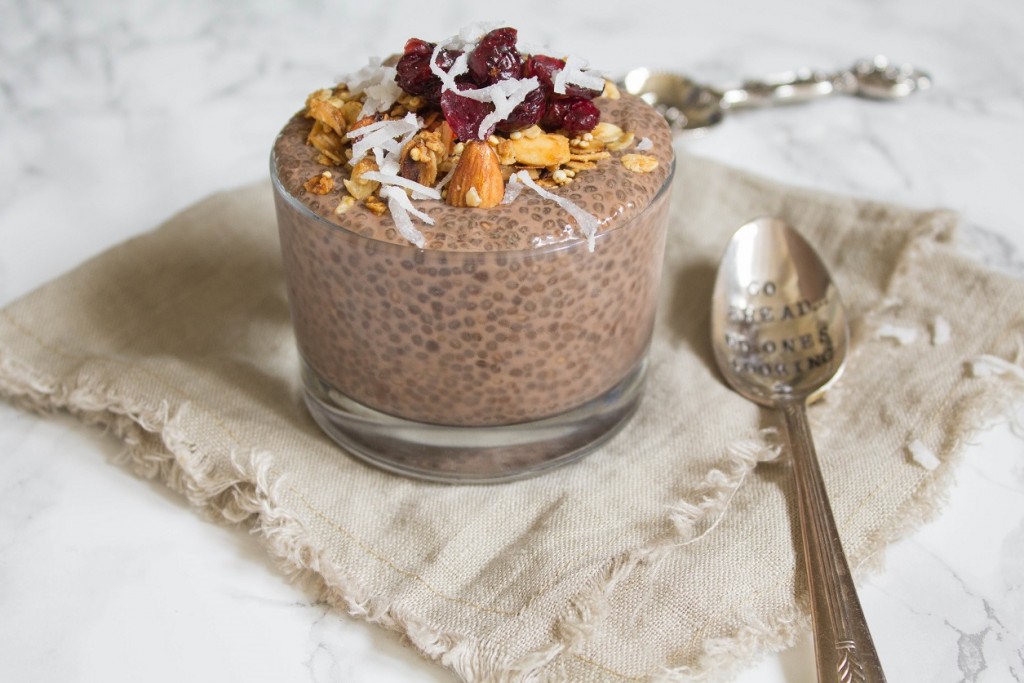 What I love most about this chocolate chia pudding is that it's super easy to make and flavorful. You'll be able to take this make ahead breakfast on the go to fit your busy schedule.
You can find this recipe over at SoFabFood where I contributed this month.
Join me and other food bloggers at Fiesta Friday where you will find a ton of amazing recipes.