Overnight chia pudding over jam and topped with fresh blackberries. This overnight jam chia pudding is delicious and a great way to start your day.
Just one more day of work this week for me, and then it's back to back graduations!
It's not my graduation, but I'm still oddly excited. lol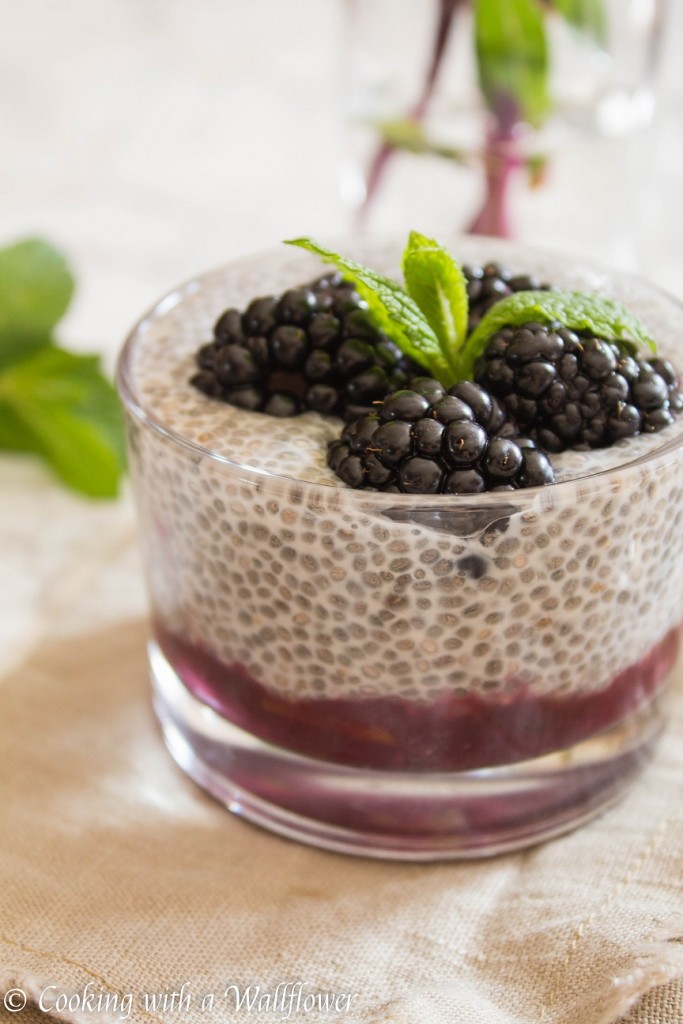 I'm buying bouquets for my sisters last minute because I'm not sure I can keep the flowers thriving until graduation day. I would love to be a green thumb, but unfortunately, I don't think it's in me. We're also looking for restaurants to eat at after the ceremony, but it's kind of hard. Many places close down for lunch break around 2:30-3:00, but we're not sure when the graduation ceremonies are over so we have to find a restaurant that opens the whole day, just in case.
Oh! I just bought a brand new point and shoot camera. Mostly because I want something portable and compact for when I take photos at events or when we're traveling. As much as I love my DSLR, it's such a pain to carry around with me. And graduation is the perfect time to put my cameras to use.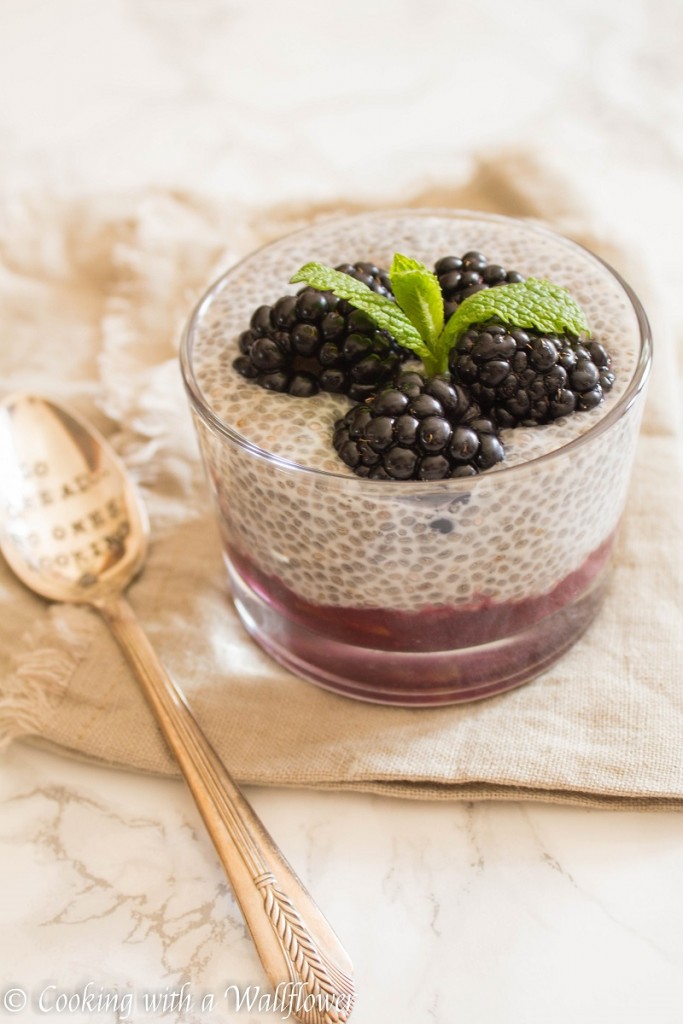 As for this jam chia pudding, it's just like all my other ones, but this time, I used jam to sweeten the chia pudding. Thank you so much for indulging me during my chia seed obsession. It took me forever to get into the trend, and all of a sudden, I'm making them all the time.
You don't have to use any specific jam. Whatever you already have will work. I used ollalieberry jam, but that's because I love buying different kinds of jam when I'm at the farmer's market.
You'll want to make the chia pudding and let it set overnight.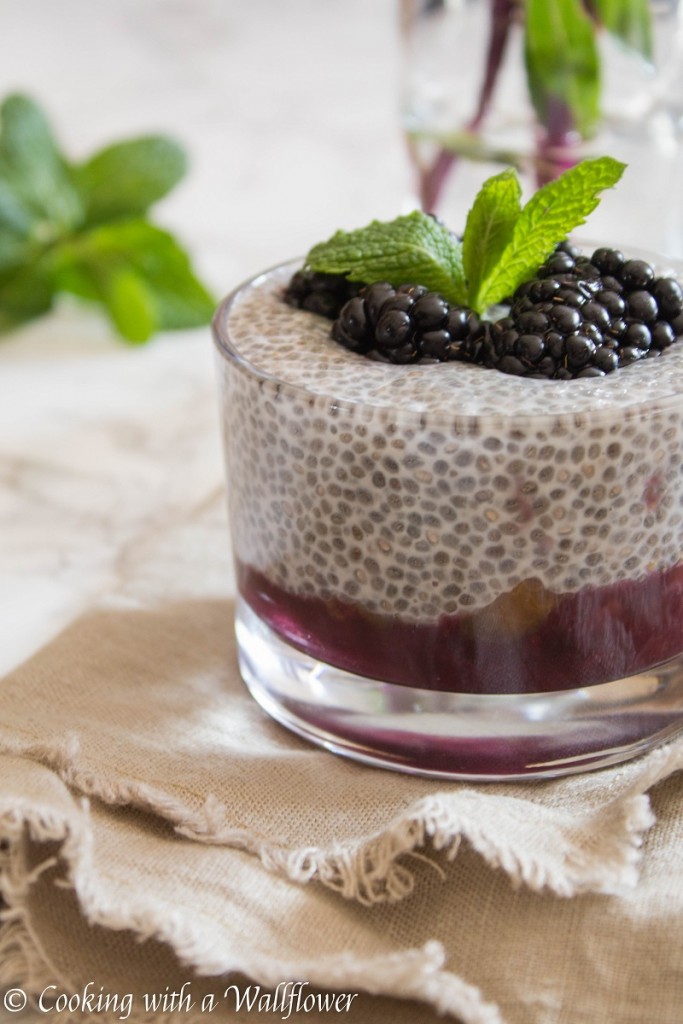 When you're ready to eat the chia pudding, place a little bit of jam at the bottom of the bowl or glass. Spoon the chia pudding on top. And then add blackberries or your favorite fruit on top. Ta da! Easy, right?
Serve these overnight jam chia pudding cold.
Enjoy!
You can find this overnight jam chia pudding over on Ask Anna.
Join me and other food bloggers at Fiesta Friday where you can find tons of amazing food.