Zucchini boats stuffed with Cajun seasoned sweet corn and cheese. Each bite will be amazingly delicious with warm melted cheese and sweet juicy corn.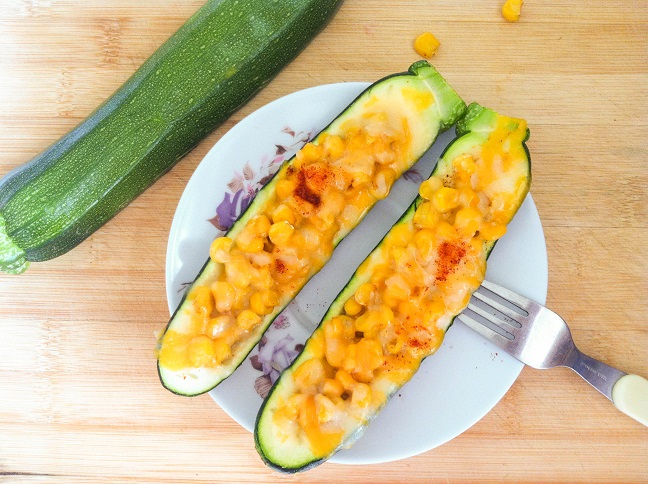 Before I get started with my usual spiel, I wanted to ask you guys if you're having trouble accessing my site in any way. I've received a few messages from readers saying that they're not able to see my blog properly, or they're having trouble following email notifications back to my blog. I'm actually self-subscribed to my blog just so that I can see what my readers are seeing and what I need to fix. I've checked on multiple devices too. So far, I'm not seeing any of issues described. I may have lost subscribers this way, I'm not sure. But let me know if you're experiencing any problems accessing my blog. I'd love to be able to help fix it if I can.
Let's get to the recipe now =)
I adore zucchini boats. Imagine a healthified (not a word, I know) gluten free version of a bun stuffed with all your favorite ingredients, kind of like a hot dog, but not. That's essentially what a zucchini boat is. I have nothing against bread. Trust me. In college, several years ago, I could eat an entire loaf of French bread on my own. But this is just a variation, something different. A deliciously healthy one.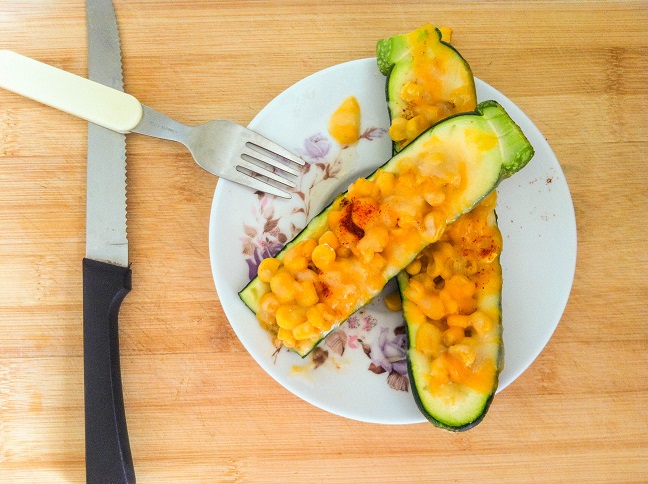 And I can tell you right now, if you're not a fan of zucchinis, you might just change your mind after this. Ask my cousin. She liked these zucchini boats even though she's not a fan of zucchinis. Mission accomplished!
We'll keep it real simple this time with just four ingredients: zucchinis (obviously), corn, cheese, and Cajun/Creole seasoning.
Cajun corn is one of my favorite sides. On the occasion that I get to eat a crawfish boil (really expensive in the San Francisco Bay Area!), I always get a side of corn smothered in Cajun sauce. Definitely a splurge considering all that butter! But oh so very delicious all the same.  I really miss all that seafood in New Orleans. I'll have to visit my cousins just to eat Cajun food and beignets. Shh… Don't tell them I said that.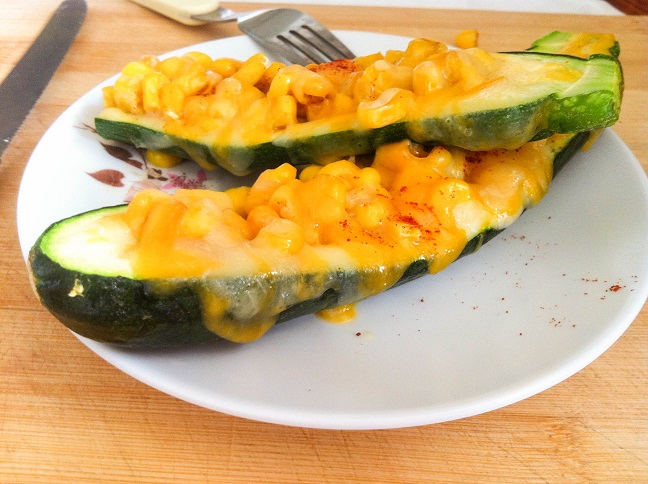 What I love about these zucchini boats is that it's filled with flavor. The natural sweetness of the corn and the light spicy kick on the Cajun seasoning. And how can I forget the cheesiness in each bite? Mmm. The zucchini baked in the oven for about a half hour will be soft but retains that crunchiness, just the way I like it. If you prefer your zucchinis softer, go ahead and bake it a little longer in the oven.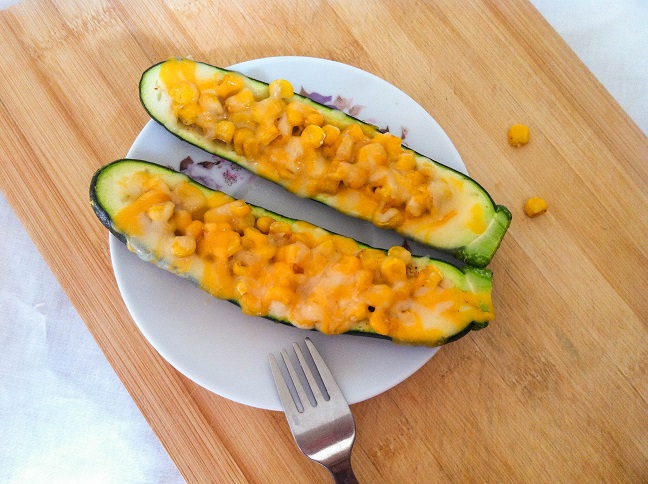 As usual, preheat the oven to 375oF. Line a baking pan or baking sheet with foil. You can lightly grease the surface with vegetable oil or nonstick cooking spray. But you don't have to for this recipe.
Slice your zucchinis in half and use a small spoon to scrape out the seed from the center. You want the zucchini to be hollowed out so that you can stuff them with tasty goodness. Place the zucchinis onto the baking sheet, and sprinkle a little bit of the Cajun seasoning onto the zucchini halves.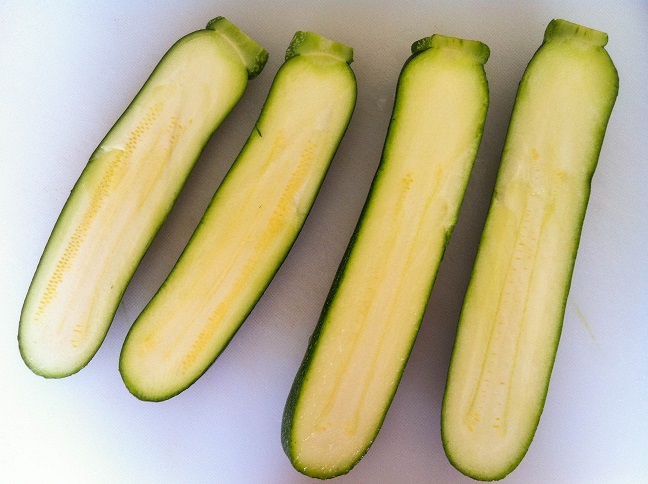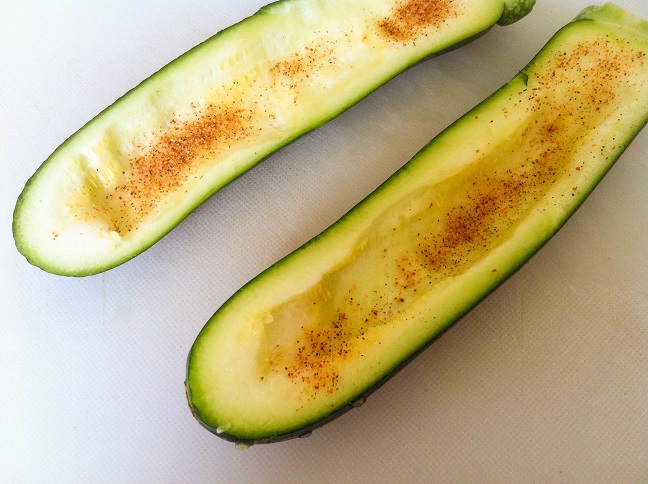 I like to heat my corn before stuffing them into the zucchinis. I used frozen corn kernels so heating them would help thaw them for the recipe.
In a small bowl, mix together the corn and the Cajun seasoning. I think that's enough for flavor, but you can always add salt later if it's not enough for you. =) Stuff the zucchinis with the corn.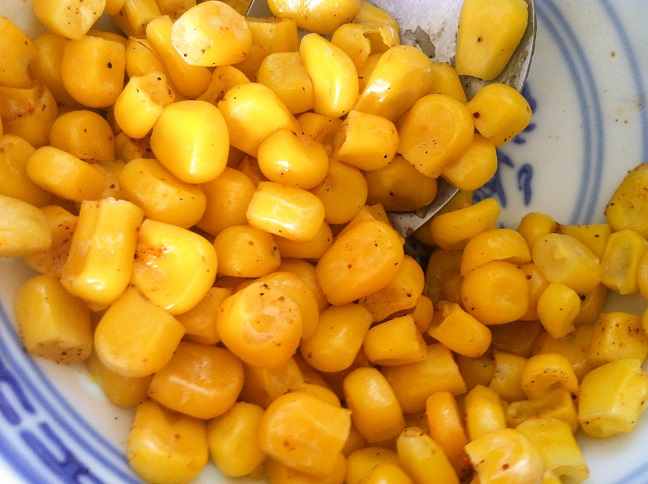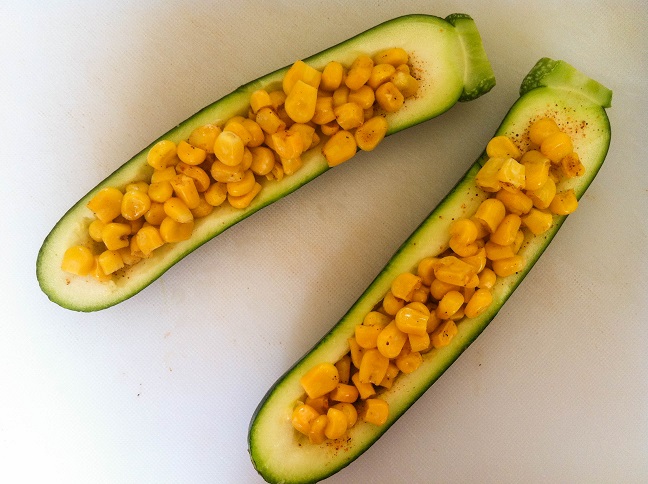 Place the zucchinis in the oven and bake for about 25 minutes until the zucchinis become tender.
Remove the zucchinis from the oven and top with cheese. Place them back into the oven for another 5 minutes until the cheese is melted.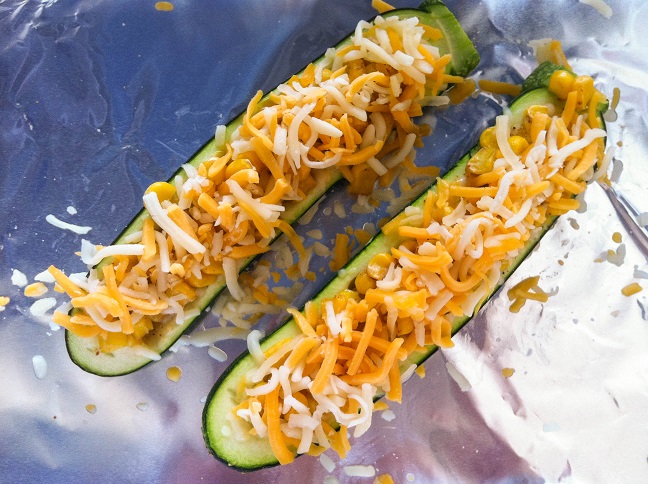 Take the zucchinis out, and allow them to cool for a few minutes. Serve the zucchinis warm.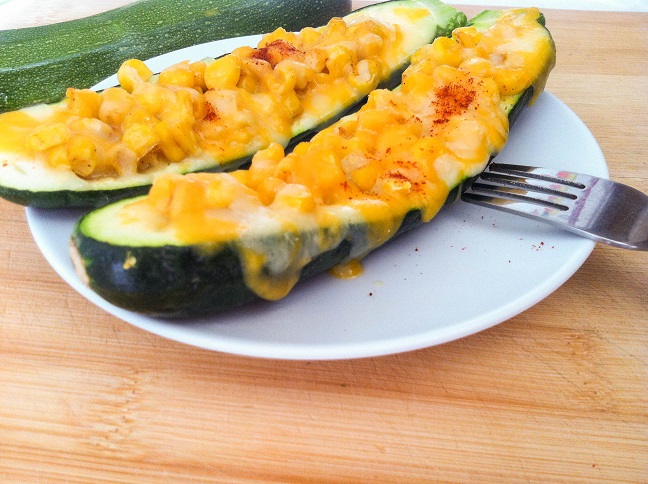 Want instant updates? Follow me on Facebook, Twitter,  Instagram, or Bloglovin.
[amd-zlrecipe-recipe:29]