Warm moist slices of bread filled with sweet sliced strawberries and swirls of cream cheese. This bread is so very tasty and super easy to make you'll want the whole loaf to yourself!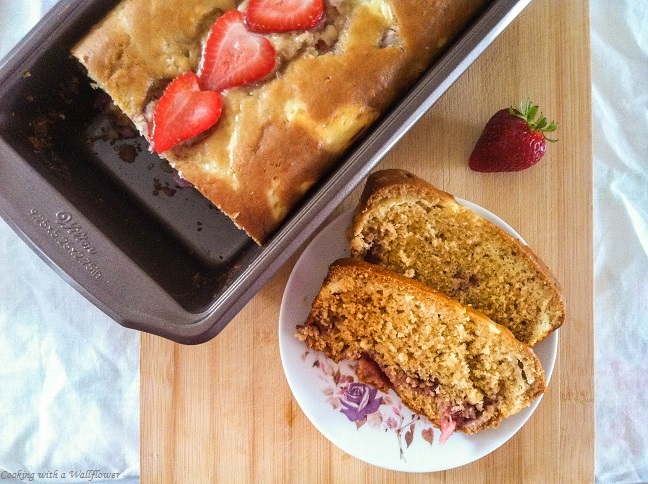 Last month, I mentioned in my Peach Crumble post that I'm a monthly recipe contributor at Ask Anna. This month, I'm sharing a recipe for Strawberry Cream Cheese Bread over on her blog. If you love strawberries (which I do!) and cream cheese (how can I not when it makes cheesecakes!), this is the perfect recipe for you (and me!). It's a great way to say farewell to summer and to welcome in fall!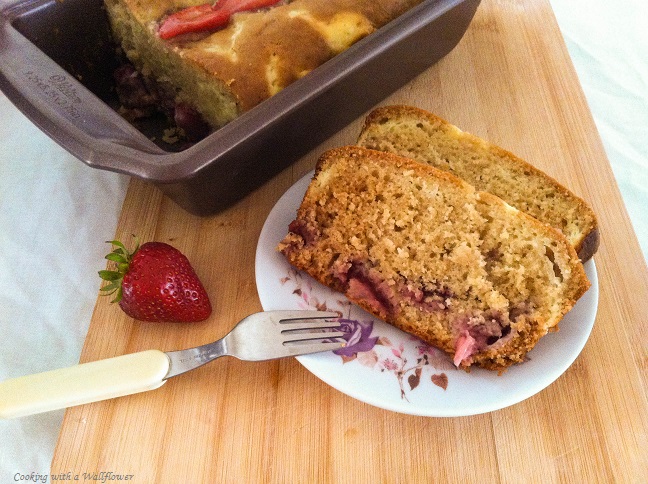 I love that the bread is lightly sweetened and super moist. Each bite is filled with fresh strawberries and cream cheese. Oh my gosh! So very very good. Strawberries plus cream cheese? It's an amazing combination. In my opinion, anyway. Hopefully you will love it too!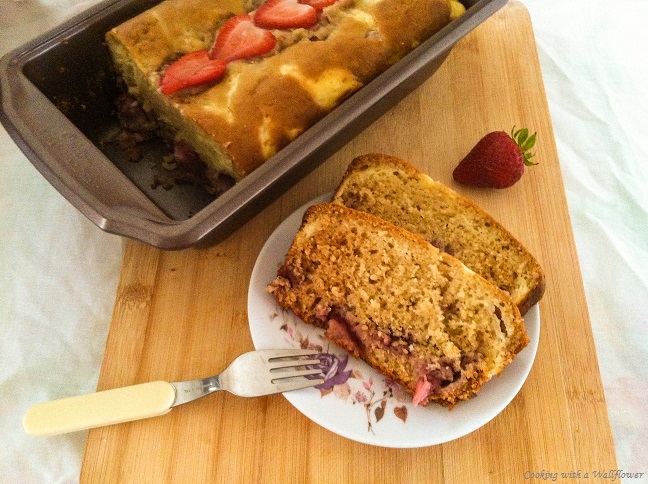 For the recipe, head over to Ask Anna! Follow this link to find my recipe for Strawberry Cream Cheese Bread.
Enjoy!