Red amaranth leaves stir fried with garlic for an easy yet delicious Asian inspired dish. With just five ingredients, garlic red amaranth stir fry is a perfect choice for a simple dinner served with rice.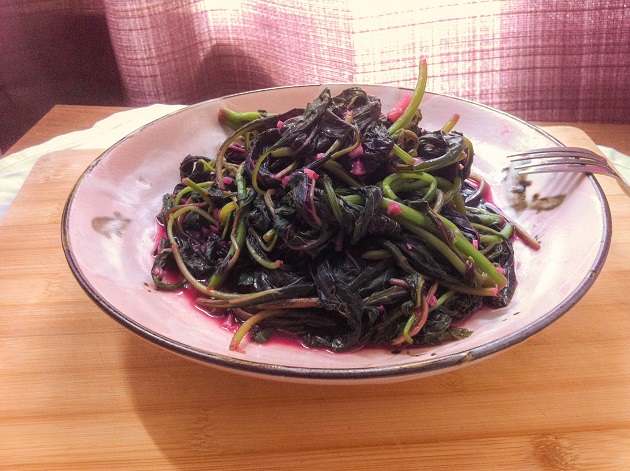 In today's recipe, the main ingredient is red amaranth. Have you heard of it?
It's actually one of my favorite dishes. So simple to make too! Just red amaranth leaves cooked with garlic. The redness seeps out of the leaves then into the sauce and into the garlic, creating a pretty pink dish with green leaves.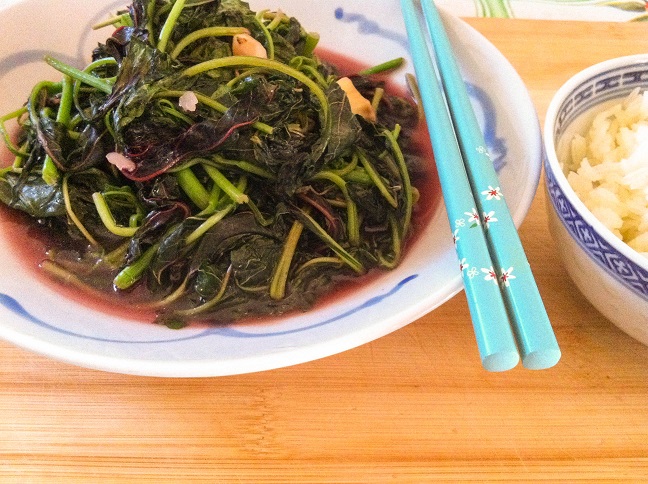 Maybe you haven't heard of the gorgeous leaves tinged with red, but you might be familiar with the seeds. The seeds of amaranth are sold as a grain or as flour for those who are on a gluten free diet. One of the most popular brands is Bob's Red Mill. Amaranth seeds are a complete protein and contain all the essential amino acids. It is also high in fiber. In other words, it's super healthy and good for you.
As for the amaranth leaves, you can often find them at Asian markets; they're sold in the produce section, or at the Farmer's Market. They're quite recognizable since the leaves are tinged with red. This vegetable is similar to spinach and water spinach, but the leaves are tougher and more fibrous. That means that amaranth leaves need to be cooked for a longer period of time compared to spinach. Amaranth leaves are filled with tons of nutrients too. They're rich in protein, iron, calcium as well as other nutrients. Amaranth leaves are considered to be super foods similar to kale.
A simple yet tasty Asian inspired dish, red amaranth stir fried with garlic is perfect when paired with warm aromatic rice.
I wish my photos were better to show you just how amazing this dish is.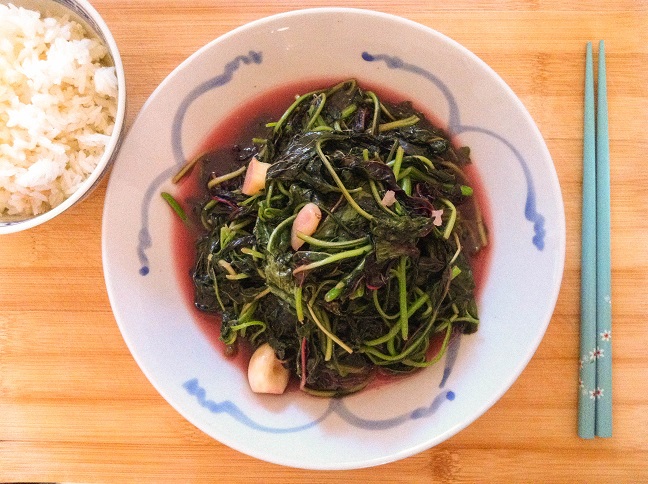 First, remove the leaves from the long stem. I only eat the leaves because the stems can sometimes be fibrous and woody. Wash the leaves well, and allow it to dry.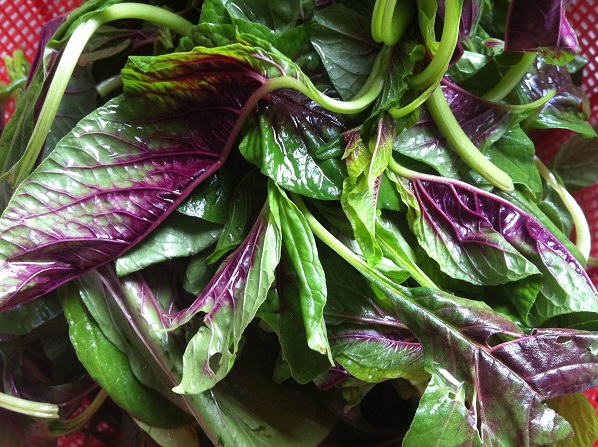 In a large skillet, add about 2 tablespoons of olive oil. Allow it to heat for about a minute before adding 5-6 garlic cloves. You can smash them or mince them. It's up to you. Cook the garlic for a minute or two until they have softened and start to turn golden brown.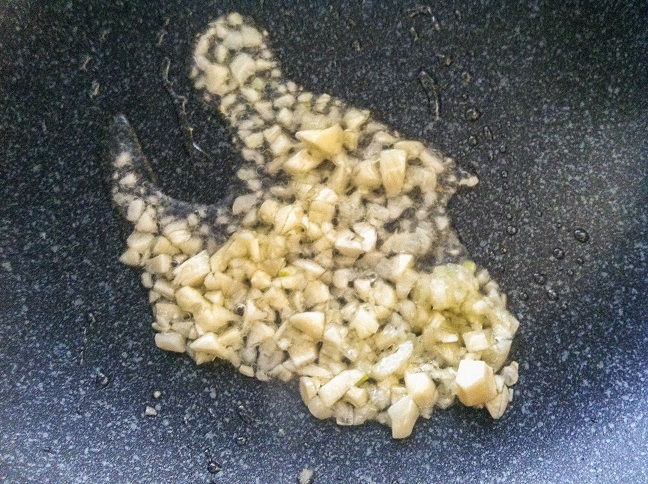 Add in the amaranth leaves, and stir to make sure that the leaves are evenly cooked. The leaves will wilt and shrink in size.
Add in crushed red peppers if you like your dish to be spicy. I certainly do. And add salt to taste.
Cook until the leaves become tender.
Plate the amaranth leaves onto a plate and serve warm with rice.
Enjoy!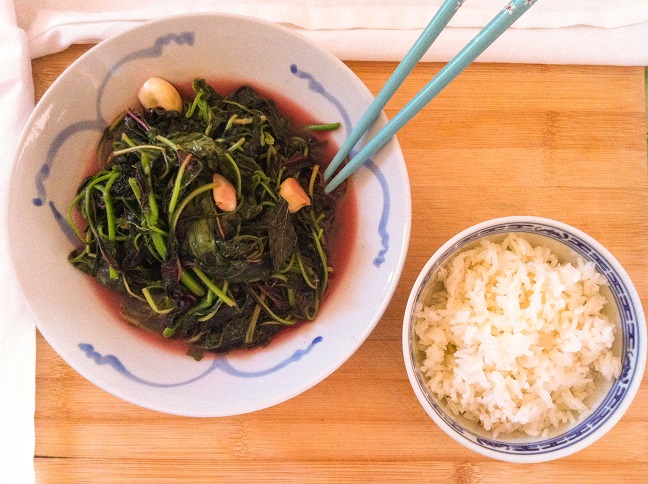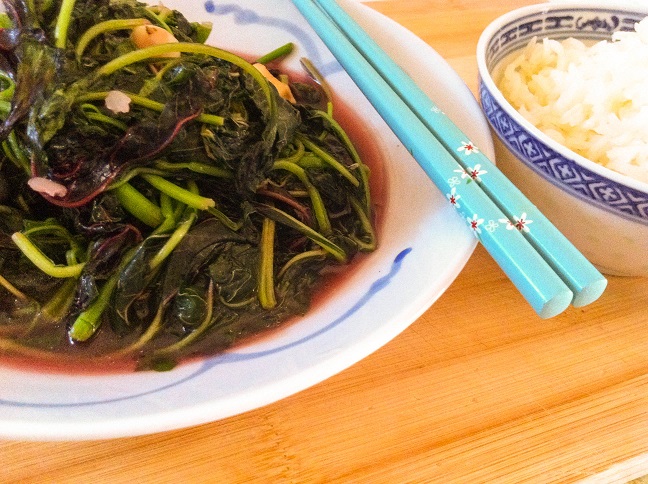 Want instant updates? Follow me on Facebook, Twitter,  Instagram, or Bloglovin.
[amd-zlrecipe-recipe:18]