As summer is coming to a close and kids are going back to school, let's celebrate the end of summer with a few tasty fruity drinks before these fruits are no longer in season.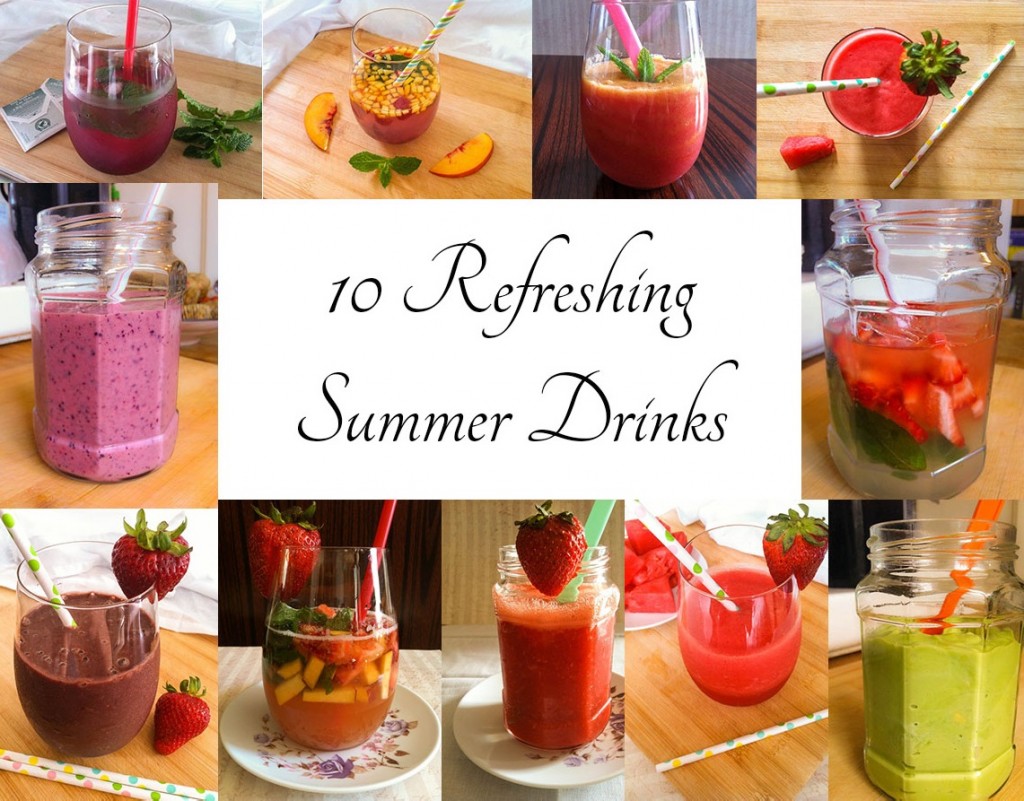 One of my favorite drinks this summer, and inspired by Starbuck's Blackberry Mojito Tea Lemonade, is the Blackberry Mint Iced Tea Lemonade.
Iced tea lemonade with a hint of mint and crushed blackberries. It's a refreshing drink for a hot summer day.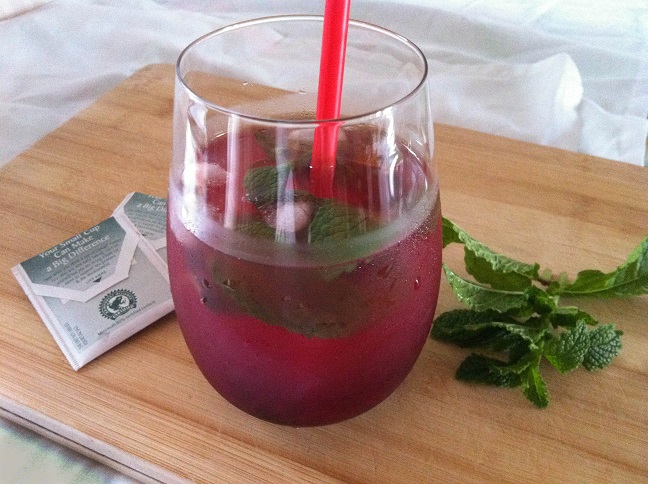 Fresh strawberries blended with lemonade and ice for a delicious summer beverage. With just a few ingredients, this refreshing drink is quick and simple to make.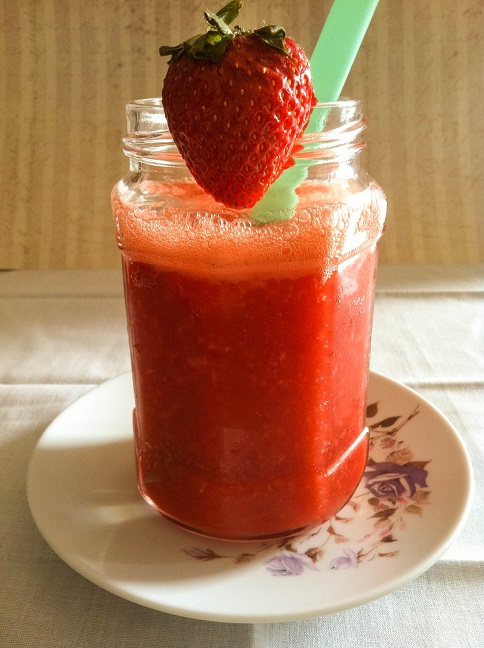 Sweet strawberries and peaches blended into swirls of red and yellow orange for a healthy and delicious smoothie. This beverage is summer in a glass, perfect for a hot day.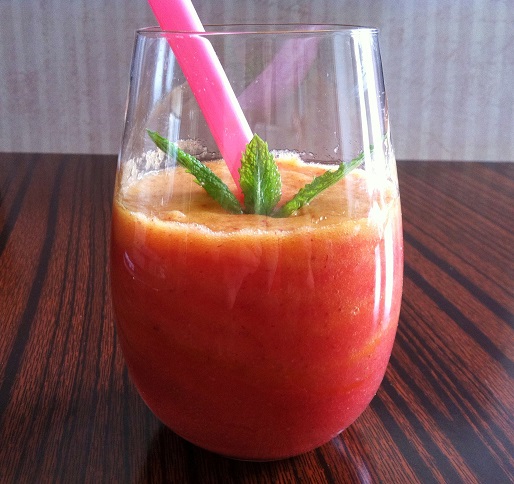 Peach Strawberry Mint Infused Soda
Club soda infused with the refreshing taste of mint and sweet peaches and strawberries. Slightly sweetened with jam, this bubbly drink is perfect for those soda cravings but without the extra sugar.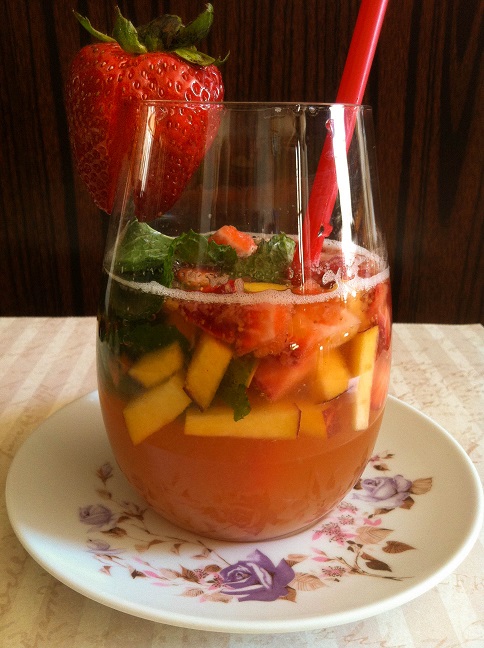 Delicious and refreshing icy cold watermelon blended into a slushie. Sweet with no added sugar, this one ingredient beverage is great for hot summer days.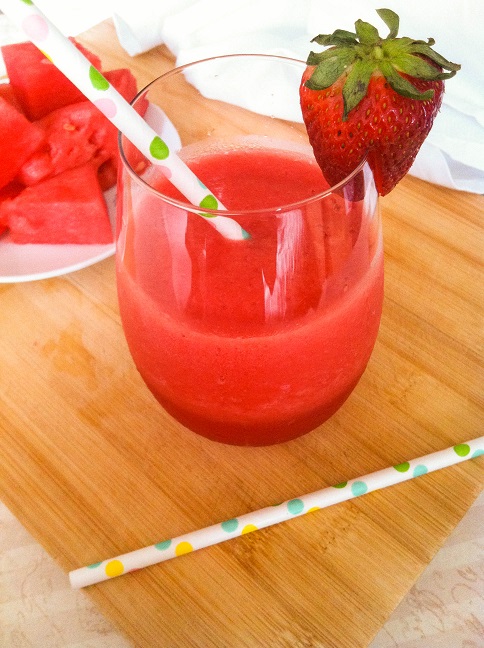 Acai, strawberries, banana, coconut water, and almond butter blended together for a delicious and refreshing beverage. Filled with tons of fruits, this smoothie will be perfect for quenching your thirst.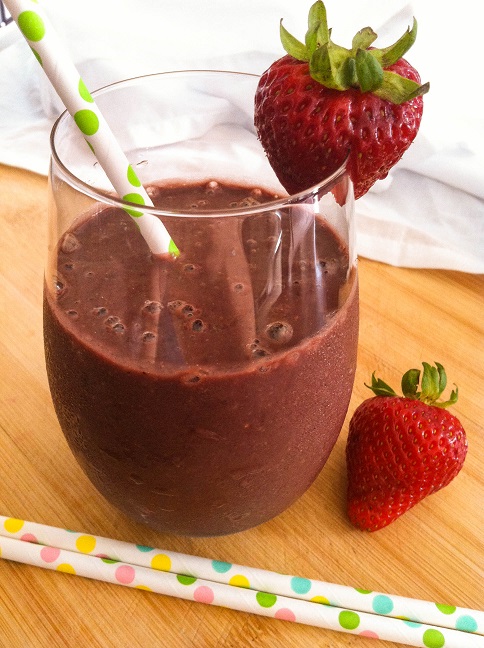 Raspberry Peach Mint Coconut Water
Refreshing coconut water infused with mint, raspberries, and peach. Filled with tons of fruit, this drink is perfect for hydrating on a hot summer day. 
Slightly sweetened lemonade with fresh strawberries and a hint of mint, a refreshing drink for a hot day.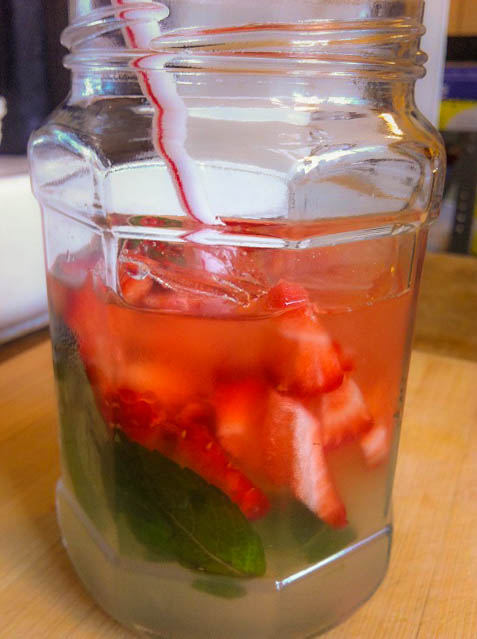 Slightly sweetened with condensed milk, this avocado smoothie tastes delicious and creamy. The richness of this smoothie will keep you full for a long time, a perfect afternoon snack to keep away the need to munch. Quick and easy, this smoothie takes less than 10 minutes to prep and make.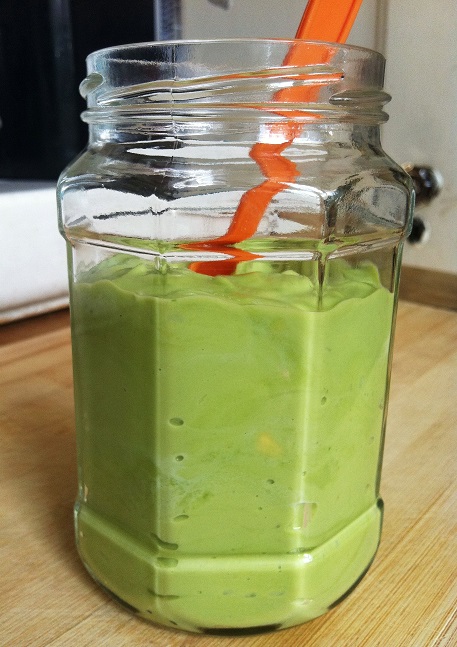 A delicious blend of strawberries, blueberries, Greek yogurt, and a bit of milk, this smoothie is a great way to start the day.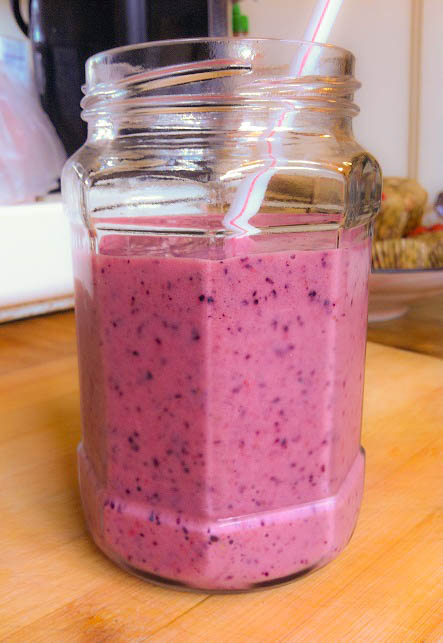 Enjoy!