Club soda infused with the refreshing taste of mint and sweet peaches and strawberries. Slightly sweetened with jam, this bubbly drink is perfect for those soda cravings but without the extra sugar.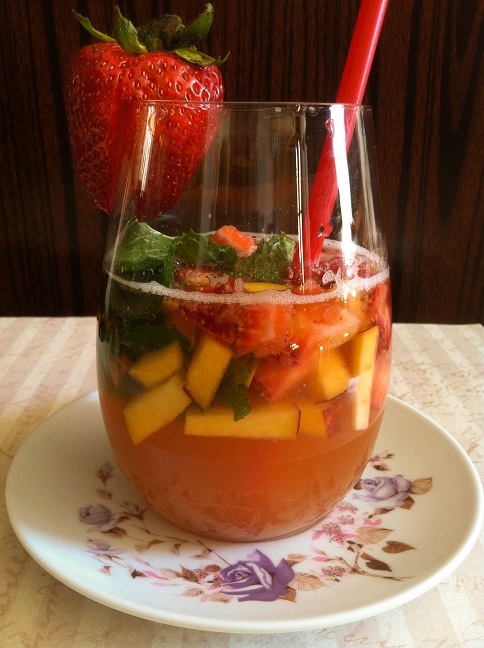 Have you ever had cravings for something icy cold, sweet, and bubbly? I know I do.
Whenever, I'm at a party, or at a barbeque, I often reach for a soda or maybe juice. I know they're not good for me, but I just can't help it!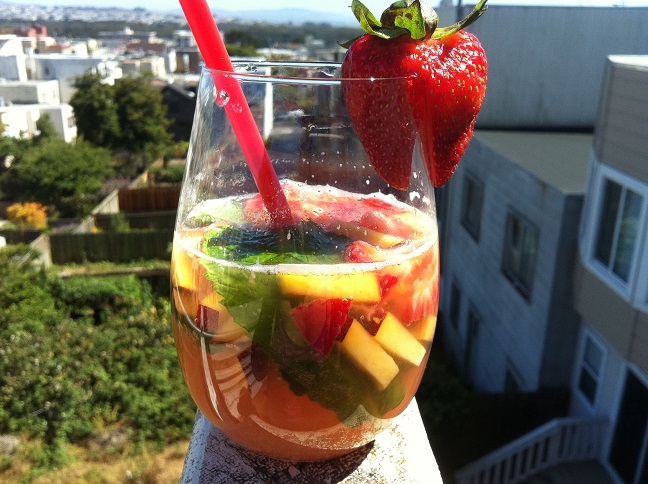 Especially if it's hot outside as it has been. I want something amazing to quench my thirst and cool me down.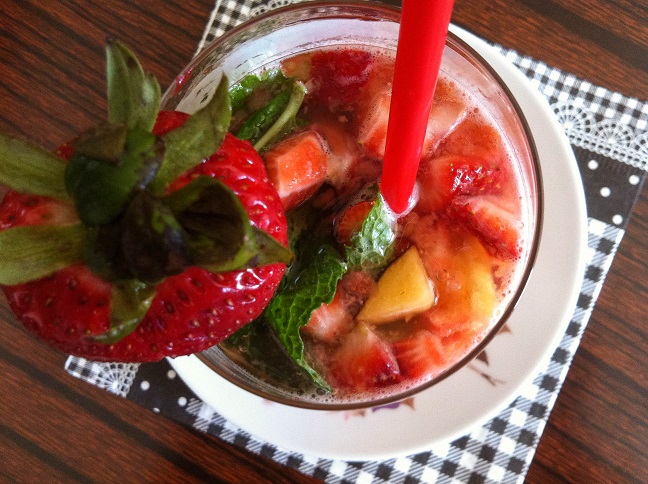 Unfortunately, sodas and apple sparkling ciders (one of my favorite drinks) are filled with so much sugar. The dental hygienist in me cringes at the thought of sugar eating away at my teeth while my inner child jumps for joy at the thought of sugar.
With the 4th of the July just around the corner, I know many of us will be barbequing and celebrating with friends and family. So I thought I could introduce to you my version of a soda. Still healthy yet delicious, flavorful, and filled with fresh strawberries, peaches, and mint, this bubbly drink is perfect for a hot summer day and just in time for this weekend's celebrations.
You'll like my Peach Strawberry Mint Infused Club Soda. Promise.
First, mix two tablespoons of my Roasted Strawberry Peach Jam with about 1 ½ cups of club soda or sparkling mineral water.  This helps sweeten your soda just a little bit but also adds flavor. The jam will clump together so make sure to stir until they disperse.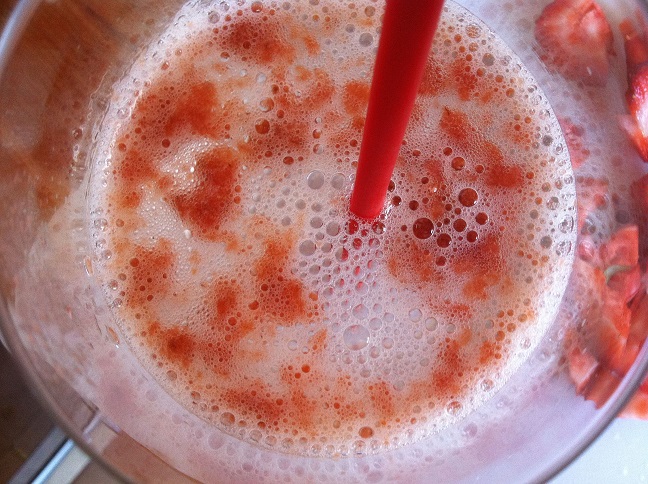 Add in several mint leaves into the drink.
Dice strawberries and peaches into small pieces, and add them to the drink.
Stir to mix. Place the drink into the refrigerator to chill for about 30 minutes and allow the flavors to enhance.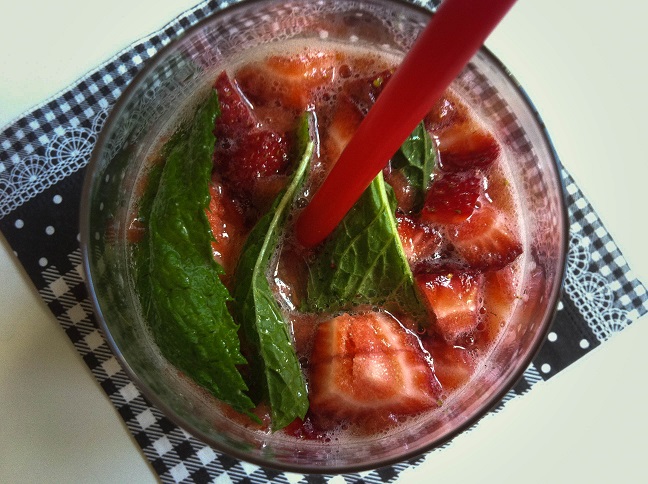 After 30 minutes, remove the drink from the refrigerator, and add in ice cubes.
Serve the soda cold. Cheers!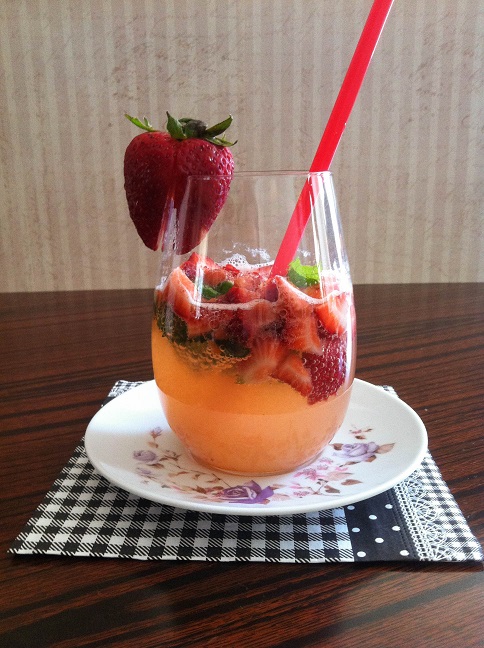 Want instant updates? Follow me on Facebook, Twitter,  Instagram, or Bloglovin.
For a printer friendly version of this recipe, click here.
Click on the image below for an enlarged version of this recipe.