Slightly sweetened and very delicious jam filled with the flavors of summer. Strawberry and peach jam is perfect as a spread on bread for a tasty breakfast or on crackers for a quick snack.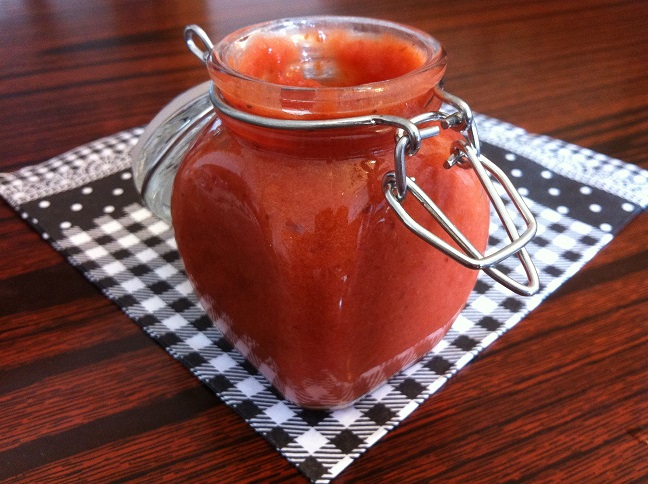 It's time for another summer inspired recipe!
Don't you love the taste of sweet jam? I certainly do. My favorite is strawberry jam, but I think you probably already guessed that considering all of my recent recipes. Jam on my toast first thing in the morning makes me happy. And I can never go wrong with a peanut butter, jam, and banana sandwich for lunch. If you haven't had that combination before, you really should. Even better? Add strawberries too. If I'm a little hungry, I can always have crackers topped with jam. So addictive.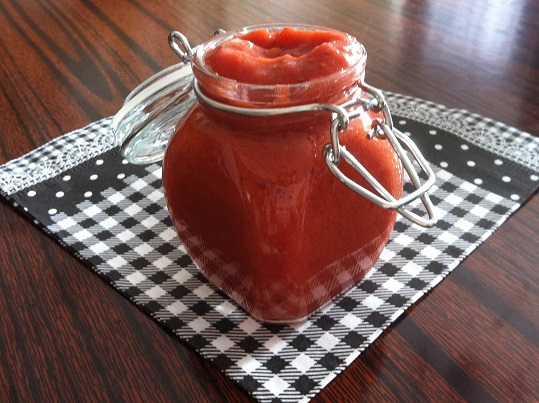 I've wanted to make jam for the longest time, but browsing through various recipes, I thought it sounded too much of a bother. I definitely did not want to run out and buy pectin just to make jam. But then I came across a recipe from Kitchen Simplicity for Roasted Strawberry Jam, and I knew, just knew, that I had to make it. So simple with just a few ingredients, and I don't even have to stand there and watch over it. Sounds perfect to me.
I wanted a summery version of this classic jam. What's more summery than peaches and strawberries together? Just a few steps and you'll have the perfect jam to accompany your morning toast, your delicious sandwich, and your afternoon pick me up.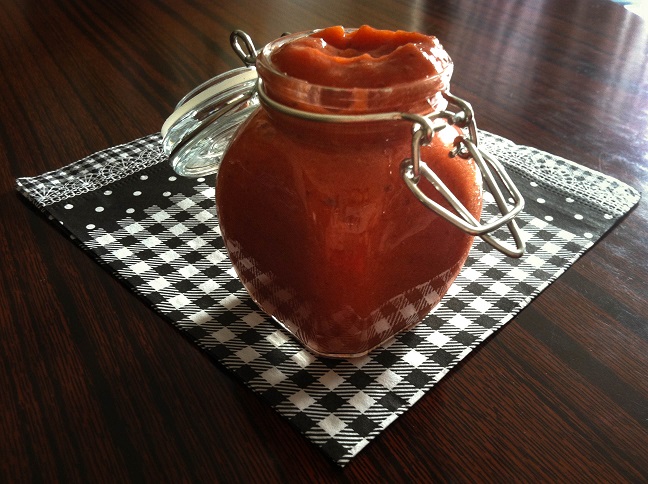 First, preheat the oven to 250oF. Set out a 9×13 inch baking pan. If you prefer less of a mess, line it with foil. But only do this if your foil is large enough to cover the entire baking pan. Otherwise, don't do it. You don't want to layer the foil because the juice from the fruits will escape and you want to retain as much juice as possible.
Chop up the fruits.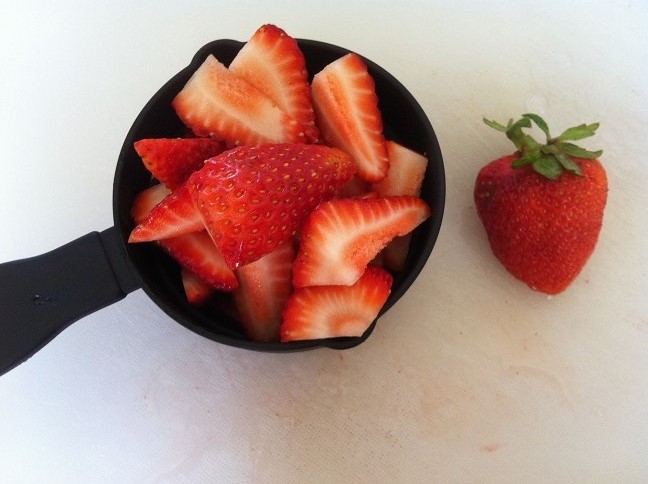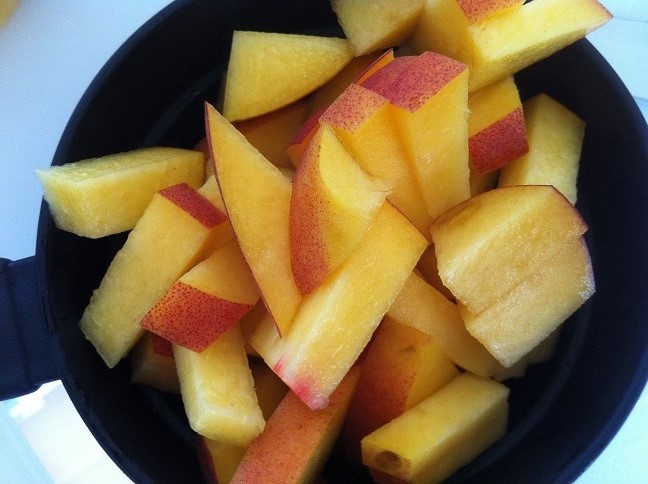 Toss the strawberries and peaches with the lemon juice and sugar. Spread them onto the baking pan evenly.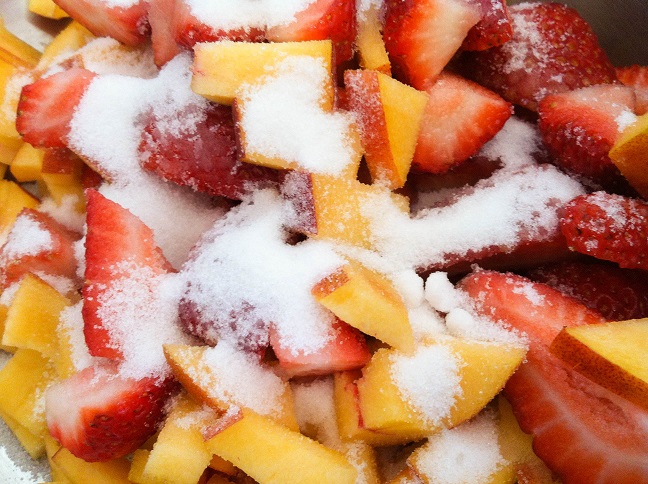 Place the baking pan into the oven and roast for about 2 hours. If you want, you can mix them about an hour in, but it's not necessary.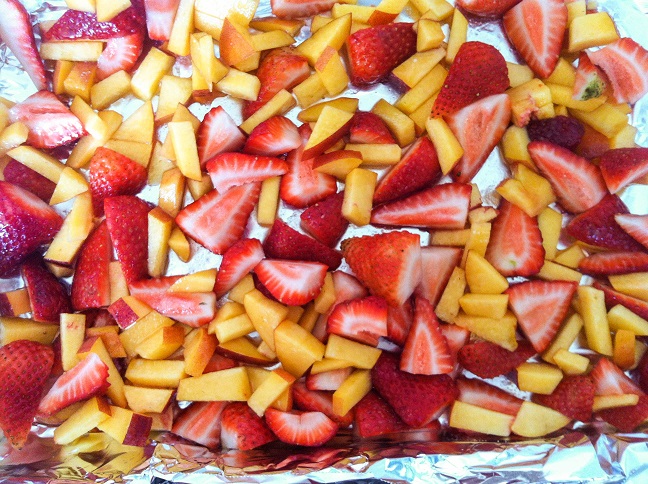 After two hours, the strawberries and peaches will appear soft and syrupy.
Allow the jam to cool down to room temperature.
Pour the strawberries, peaches, and syrup into the blender, and blend until the consistency is to your liking.
Store the jam in the refrigerator for up to two weeks.
Serve with whatever you like. Enjoy!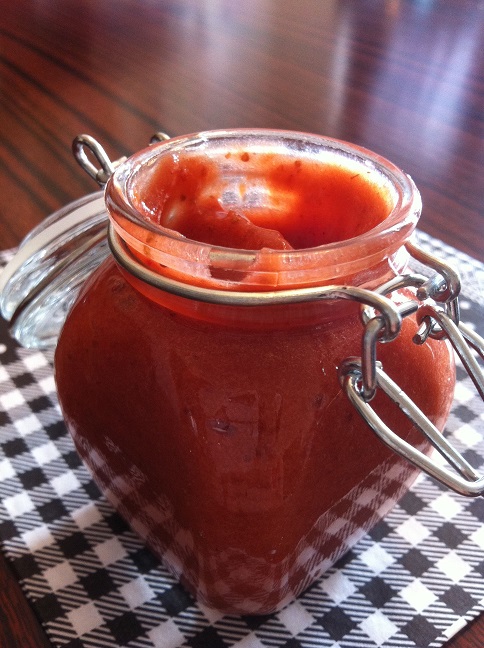 Want instant updates? Follow me on Facebook, Twitter,  Instagram, or Bloglovin.
For a printer friendly version of this recipe, click here.
Click on the image below for an enlarged version of this recipe.