Sweet yellow nectarine blended with balsamic vinegar and olive oil to create a tasty dressing perfect for the summer. Delicious, healthy, and easy to make, this vinaigrette will become your summer go to dressing for your salads.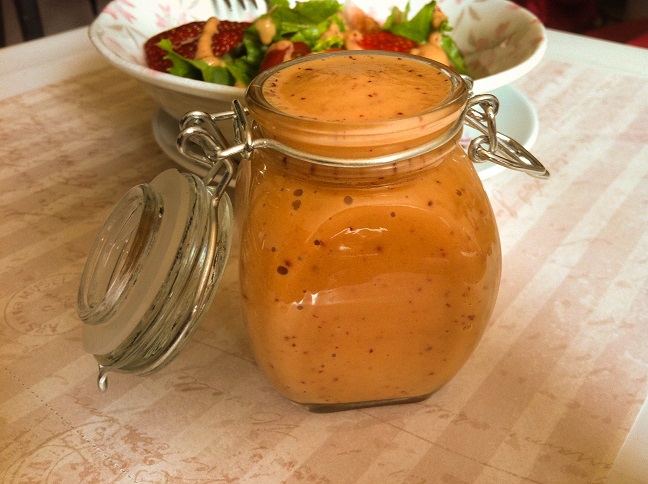 One of the best parts about summer is the abundance in fruits. Strawberries, peaches, nectarines, and cherries are some of my favorites. What about you? What are your favorite fruits?
I love being able to make my own dressing because it means that I can customize it to my taste. In this case, I decided that I wanted to make peach balsamic vinaigrette. Unfortunately, I didn't have a peach on hand, but I did have a sweet yellow nectarine. I'm so glad I decided to use it. It's sweet and light, perfect for my salad. I don't know about you, but peach and nectarine are both tasty in their own way so it's quite easy to interchange them for this recipe. You can use either nectarine or peach, but I recommend getting the yellow ones because it has both color and flavor.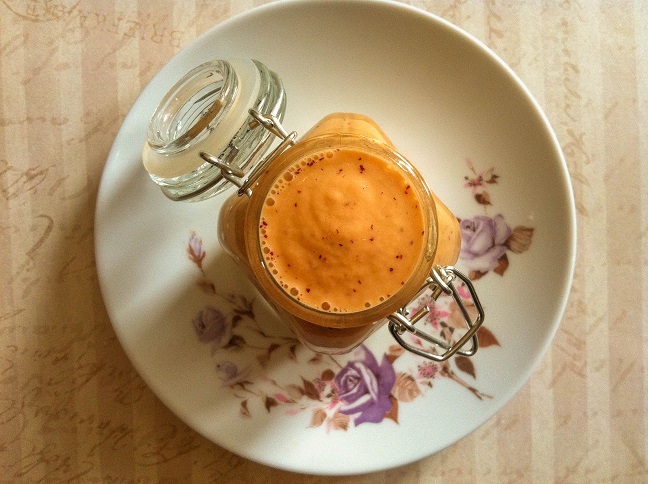 Cut the nectarine into small pieces. Place them into a blender. Add a large strawberry, balsamic vinegar and olive oil. I added the strawberry for extra sweetness and for a slight tint of red. Then blend them until they become smooth or the consistency is to your liking.
Serve over your favorite salad. =)
Enjoy!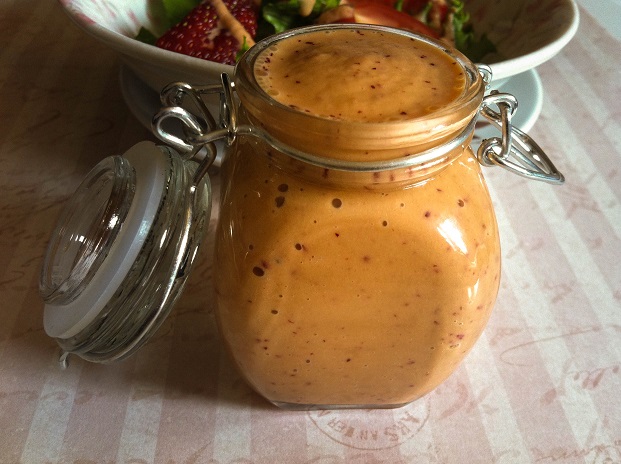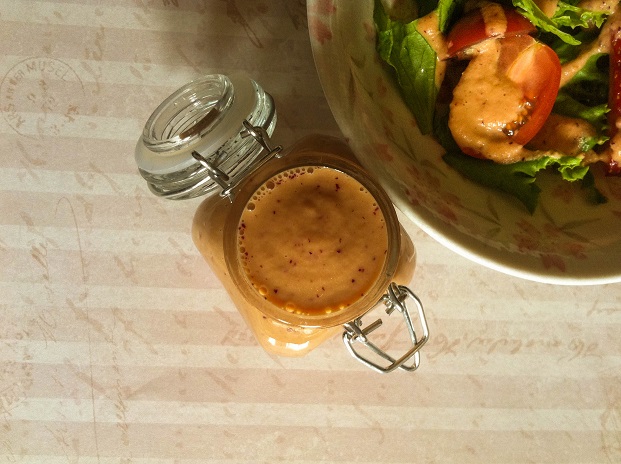 Want instant updates? Follow me on Facebook, Twitter,  Instagram, or Bloglovin.
For a printer friendly version of this recipe, click here.
Click on the image below for an enlarged version of this recipe.