Frozen slices of yellow peaches blended with rosé wine until smooth. This peach rosé wine slushie is simple, delicious, and perfect for a warm summer day.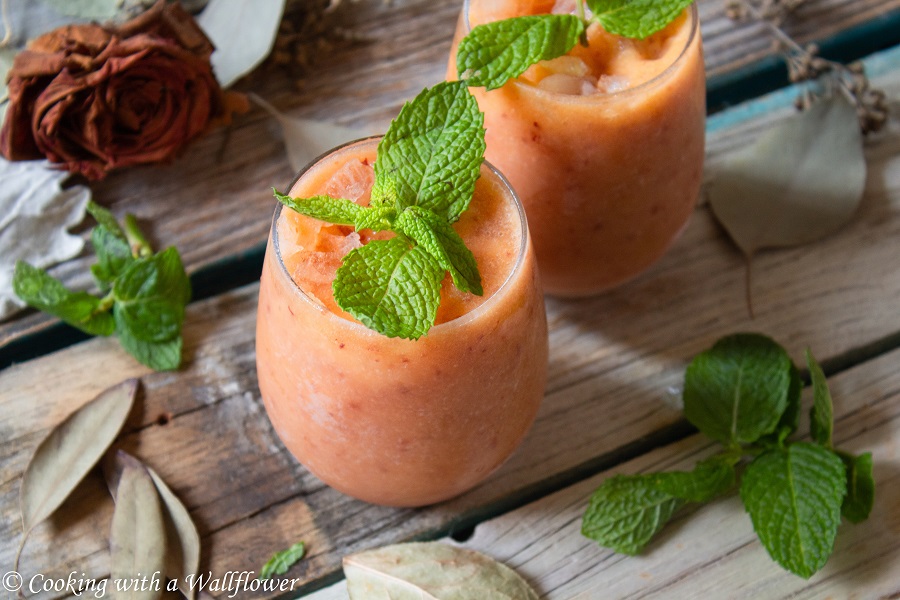 What summer plans do you have? If any?
We're mostly keeping things low key this summer. We did go away up to Sebastopol two weekends ago to celebrate my boyfriend's birthday and to get away from the city. And I will definitely share photos of that with you soon. We stayed at vineyard and that was the most amazing experience.
Currently: trying to savor the last of summer.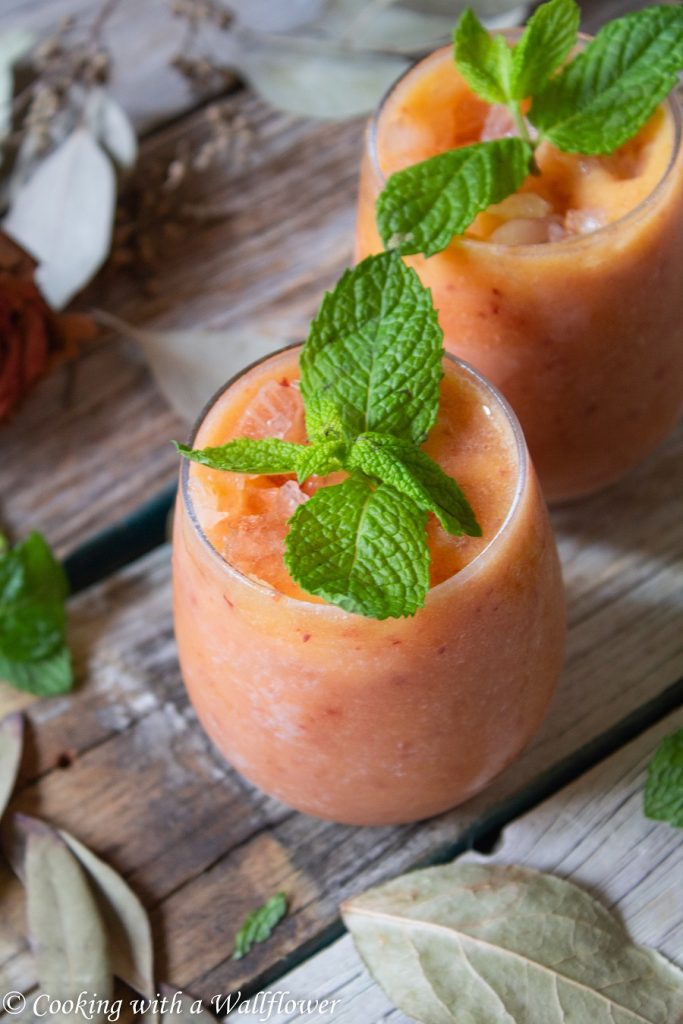 San Francisco doesn't actually have a summer until around October when the fog disappears for a few short weeks, but what I will miss most isn't the weather, it's all the summer fruits.
Most especially the peaches.
There's something about peaches, the sweet and juicy and occasionally tart fruit, that seriously embodies all the summer vibes for me. I can't ever seem to get enough of it.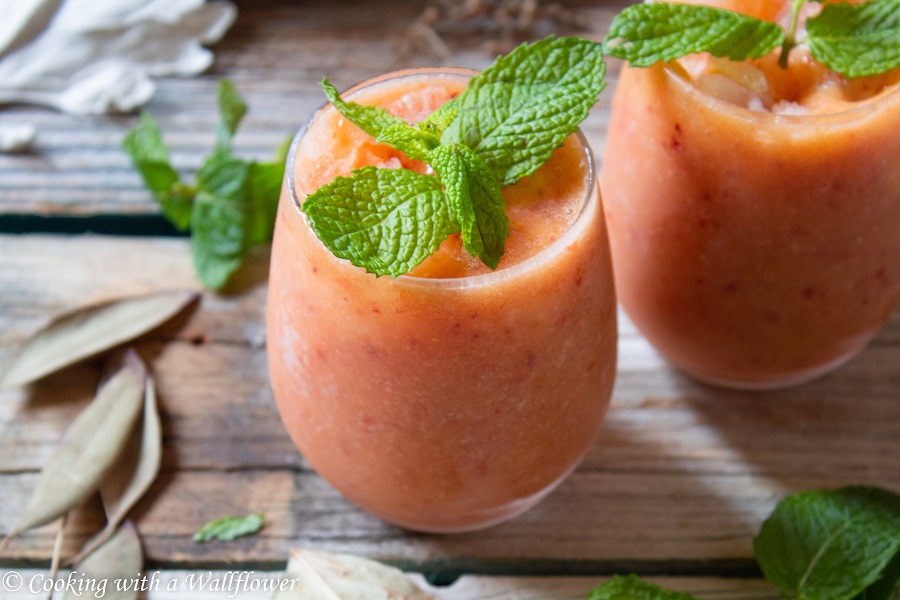 And of course, when I'm at the farmer's market, there are definitely days when I buy more fruits than I can eat in a week. Mostly because I'm a little greedy and I want to savor every last moment with the stone fruits before their season is over. And when I have all those extra ripe peaches? I slice them up and freeze them for smoothies and yes, this wine slushie.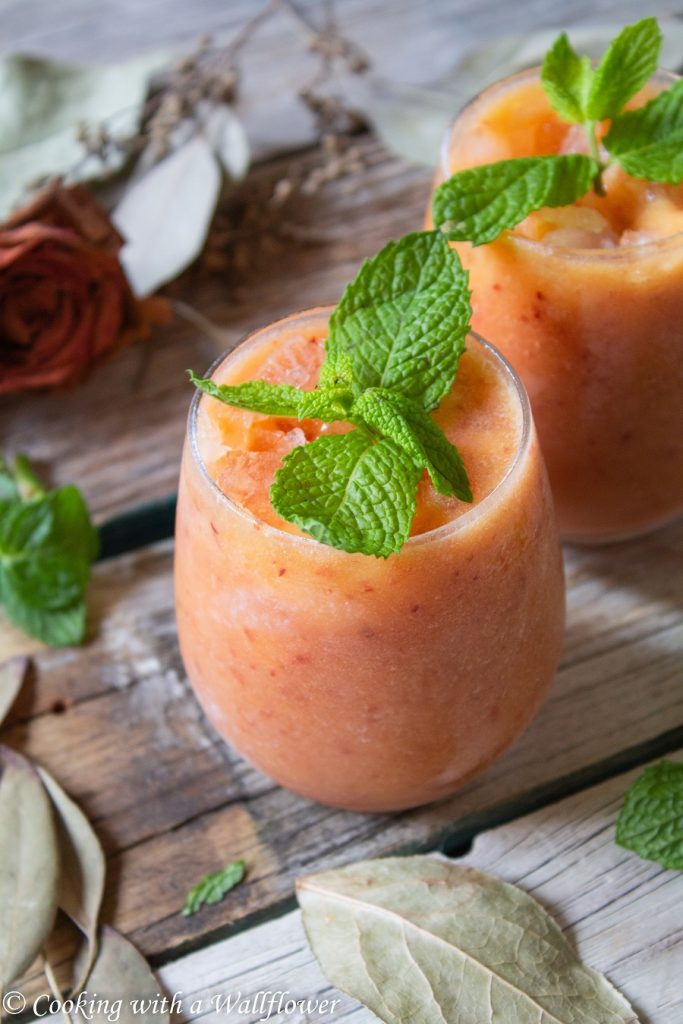 To make this wine slushie, you'll only need two ingredients. Frozen peach slices and rosé wine. And if you want a little extra sweetness, you can always add a little bit of sugar or your favorite sweetener. This slushie comes together in just minutes. But it's perfect for any summer gatherings.
You can find the full recipe to this peach rosé wine slushie over at Ask Anna where I contribute new recipes each month.
Enjoy!