Private estate in Woodside, CA.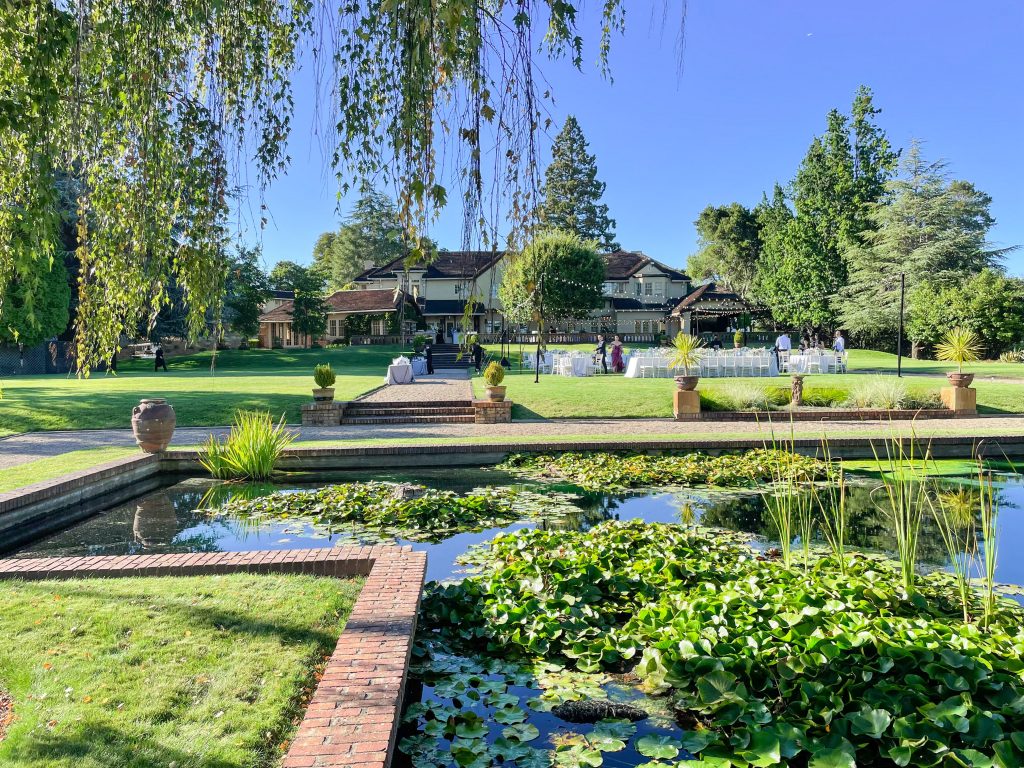 I couldn't resist sharing more photos from the estate wedding that we attended a few weeks ago. It was so gorgeous and dreamy, and I am still obsessed.
In this week's finds…
This vegan pasta salad looks so delish and perfect for a summer picnic.
Seriously need to try these browned butter miso chocolate chip cookies as soon as possible. Cuz savory and sweet are the perfect combo.
This peach burrata crostini with burst cherry tomato vinaigrette embodies all the flavors of summer.
I love Mexican street corn and this version of Mexican street corn salad sounds sooo good.
If you're looking for a quick weeknight meal, this shrimp scampi would be a great option.
How delish does this no bake blueberry cheesecake look?
The flavors in this chipotle cauliflower tacos with creamy jalapeno verde.
This huevos rancheros would make the perfect dish for weekend brunch.
Definitely need these tahini mochi brownies in my life ASAP.
I am most definitely going to add this black pepper jalapeno basil chicken stir fry to my to-make list. Plus, it only takes about 25 minutes to be ready.
These s'mores cookie bars remind me of campfires and bonfires.
While it's still peach season, I want to try this peach pistachio puff pastry tart and this sweet corn, peach and tomato salad with crispy quinoa.
Can someone make me this burst tomato pappardelle with zucchini, sweet corn, and pan fried chicken for dinner? Pretty please.
I seriously need to make this pull apart sour cream and chive roll.
Guys, tell me how can we resist this ice cream loaf cake?
I love brownies and this coconut cheesecake brownie sound so decadent.
The gorgeousness of  this creamy no bake white chocolate blueberry cheesecake.
Drooling over these braised lamb tacos with charred tomato salsa.
How refreshing are these mojito popsicles?