A refreshing limeade filled with fresh muddled cherries topped with club soda and crushed ice. This sparkling cherry limeade is simple and delicious and perfect for a warm summer day.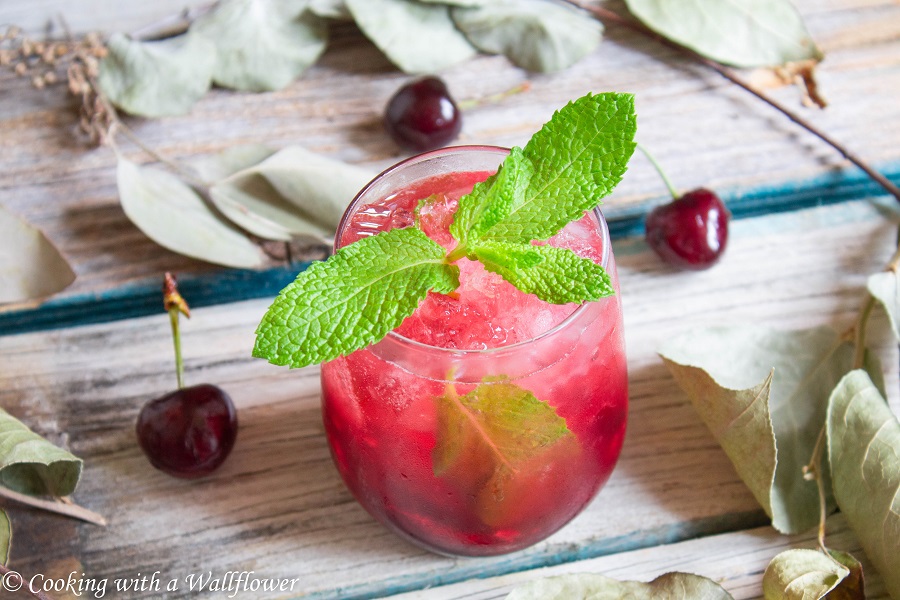 Happy Sunday!
How are you spending this weekend?
I've been sick this past week with a cold so it's been one of those weeks for me. I was counting down the days until the weekend so that I could sleep in and do absolutely nothing. But it's been so nice out lately and I wish I could be outside enjoying the weather.
While I'm recovering from my cold, I want to share with you a brand new summery drink.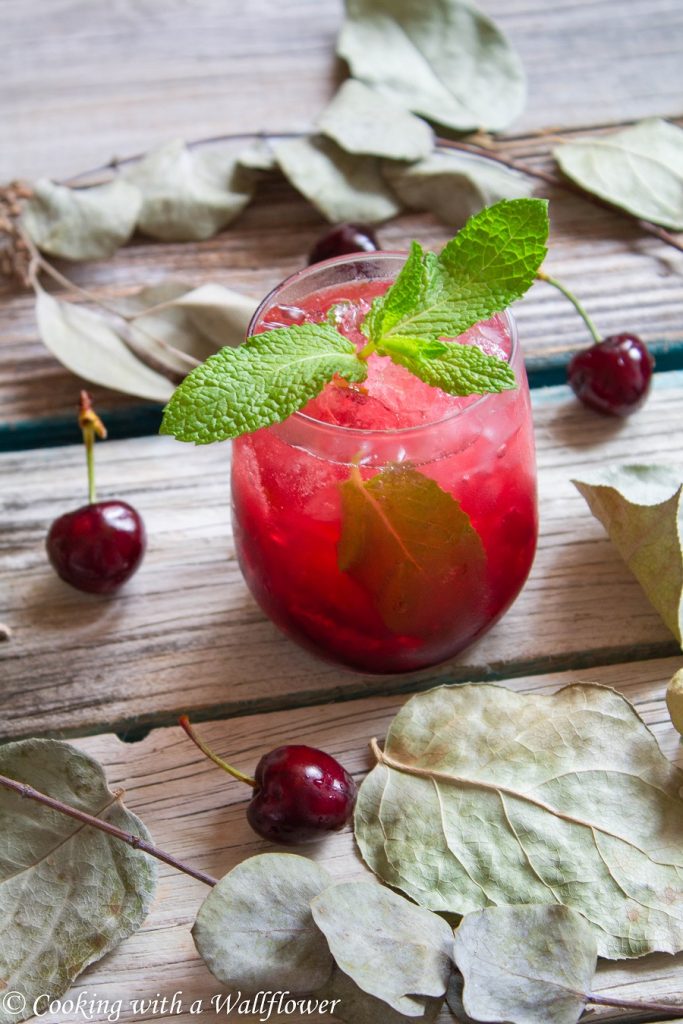 There are only a few weeks left of cherry season so if you're a fan of cherries, you're going to want to enjoy them as much as you can now. Otherwise, you'll have to wait a whole year for them to return.
One of my favorite ways to enjoy cherries, especially if I have some extras, is to incorporate them into my drinks. For this refreshing limeade, I chose to muddle fresh cherries with sugar and freshly squeezed lime juice for a few minutes so that the flavors would come out.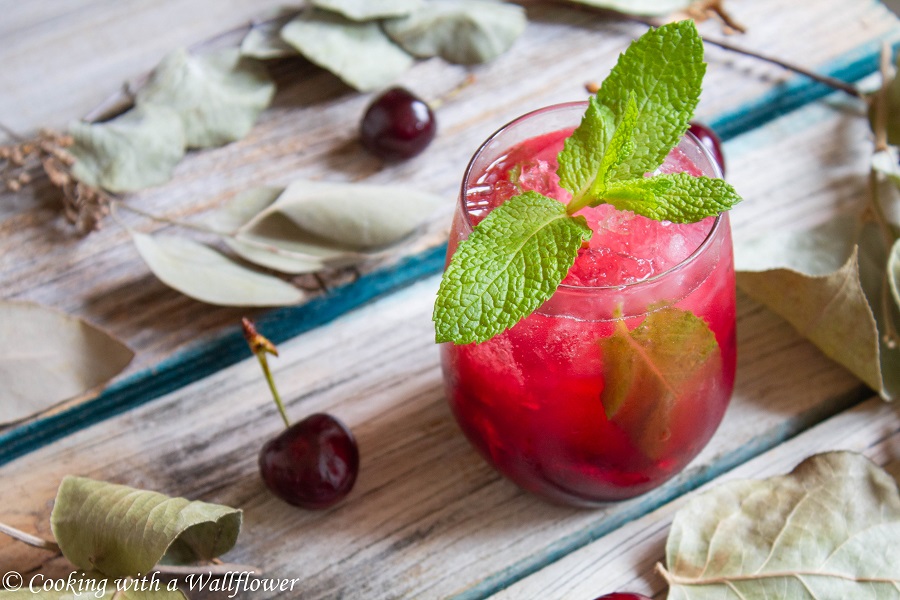 Once the flavors of the cherries have been incorporated in the lime juice and sugar, I add crushed ice and club soda. You can top with more crushed ice and mint leaves and cherries if you desire.
Alternately, if you prefer, you can also cook the cherries down with a little bit of water and sugar to create a cherry compote. You can use this to flavor your drinks as well. It just depends on how much time you have and which method you prefer.
Hope you enjoy these sparkling cherry limeades as much as I do!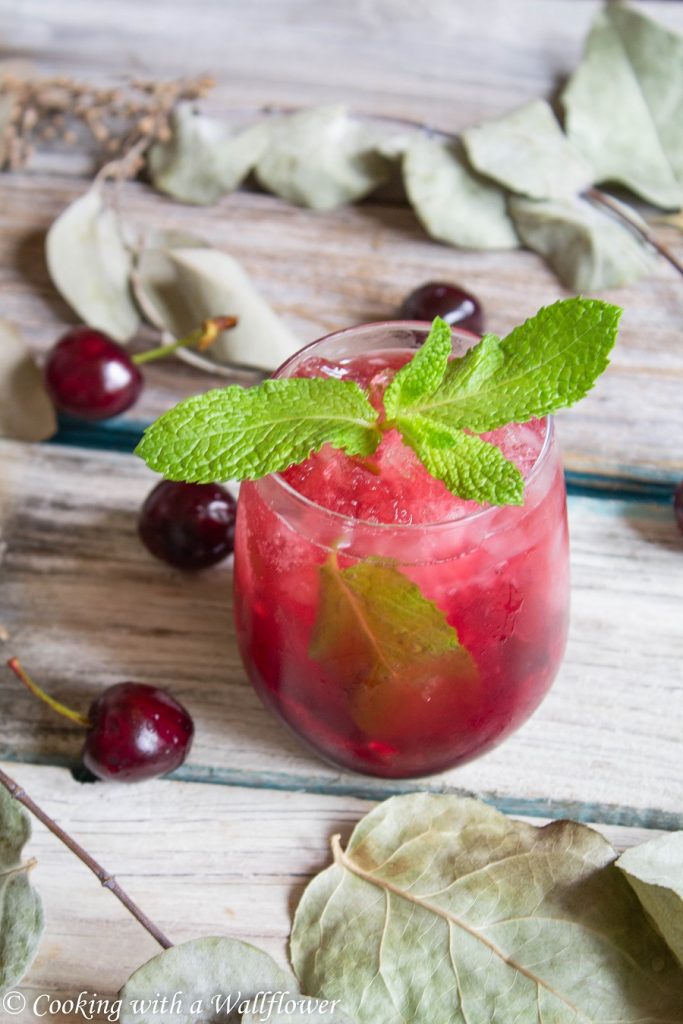 You can find the full recipe over at Ask Anna where I contribute new recipes every month.