Wine tasting at Castello di Amorosa in Calistoga.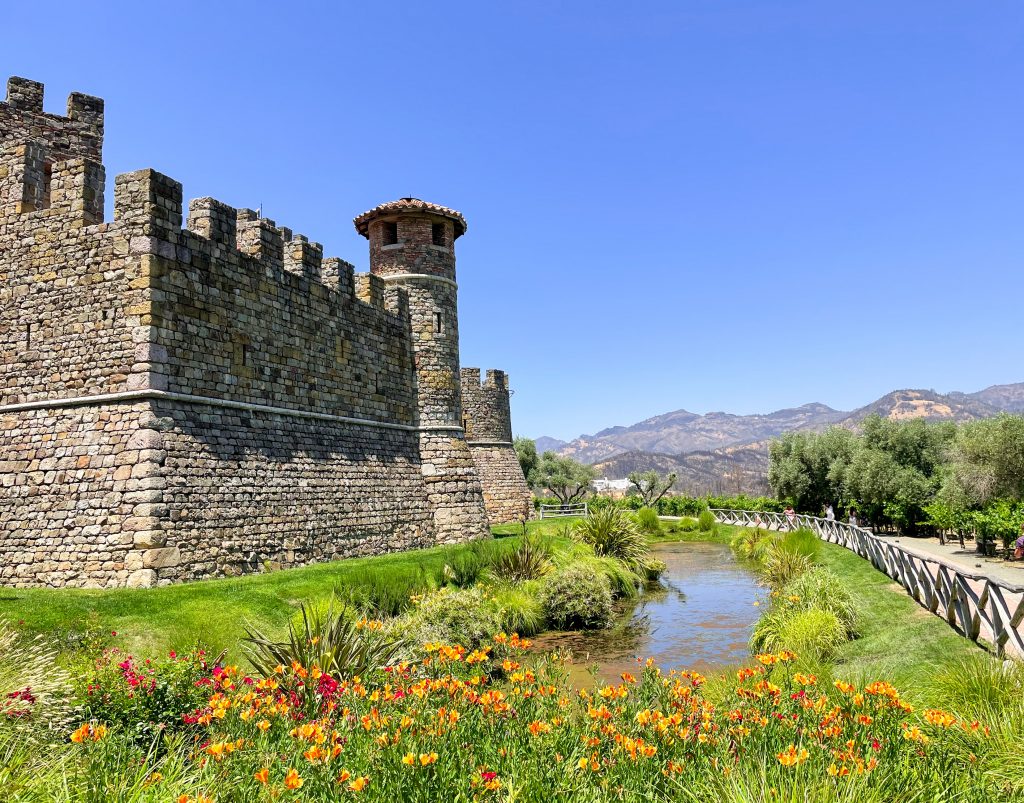 Last weekend, my sisters and I went up to Calistoga for wine tasting as a birthday celebration. It was soo hot but as usual, it was fun to taste some of our favorite wines and enjoy the view.
In this week's finds…
How delicious would this pork and garlic chive stir fry be with a side of rice for dinner?
It's been getting hotter and hotter so these vegan coconut mango passion popsicles and these homemade strawberry and basil popsicles would be perfect for keeping us cool.
How amazing does this blackberry lavender chiffon cake look? So perfect for summer.
This tuna macaroni salad would be perfect for picnics and summer BBQs.
The gorgeousness of this blueberry whiskey smash cocktail and this bourbon peach iced tea.
How delish does this amaretto twinkie tirimisu look?
If you're a fan of macarons, these salted caramel macarons and these chocolate peanut butter macarons sound amazing.
These soft sugar cookies are perfect for fans of Lofthouse sugar cookies.
Drooling over this brown sugar glazed salmon.
How delicious does this creamy coconut chicken skillet look?
Since it's tomato season right now, I can't wait to try this tomato puff pastry tart.
This baked cauliflower gnocchi would make an amazing meal.
How amazing do these vegan Thai chicken wraps with peanut dipping sauce look
Seriously going to drool over this pear and caramel cake.