Warm toasted slices of bread topped with peach jam and fresh burrata. This peach jam burrata toast is delicious and easy to make, perfect for an end of the summer treat.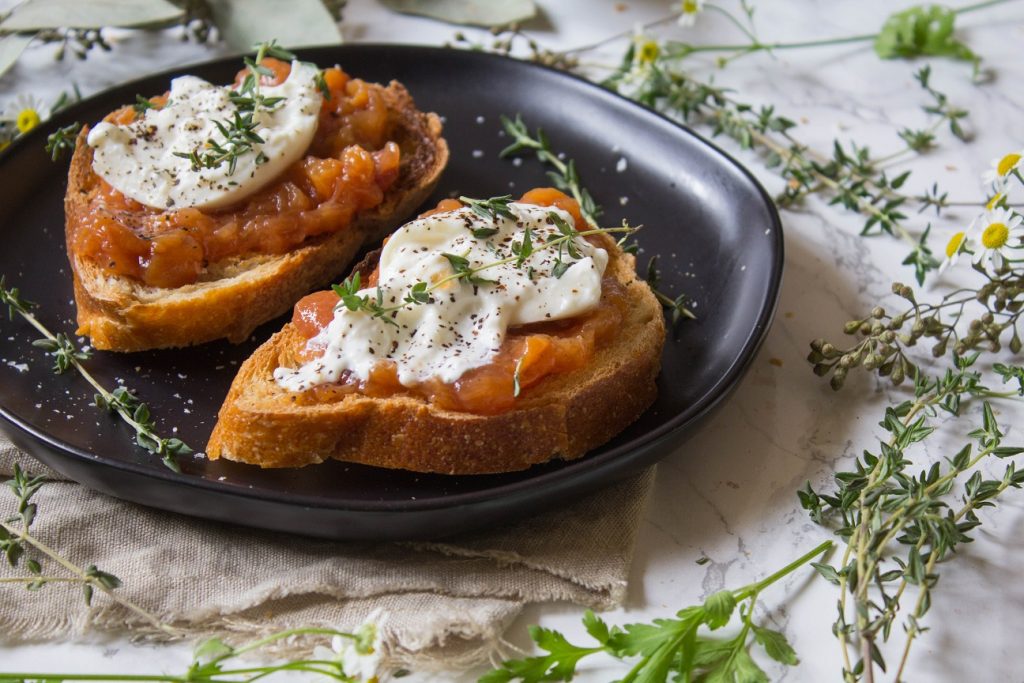 Happy first day of September!
I can't believe that it's already September and that summer is starting to come to an end. But that means that this is the time to savor all those stone fruits. I am bsolutely obsessed with peaches and nectarines as you already know and seriously wish that it could last all year long. So while they're still pretty readily available, I thought I could share with you yet another recipe that uses peaches.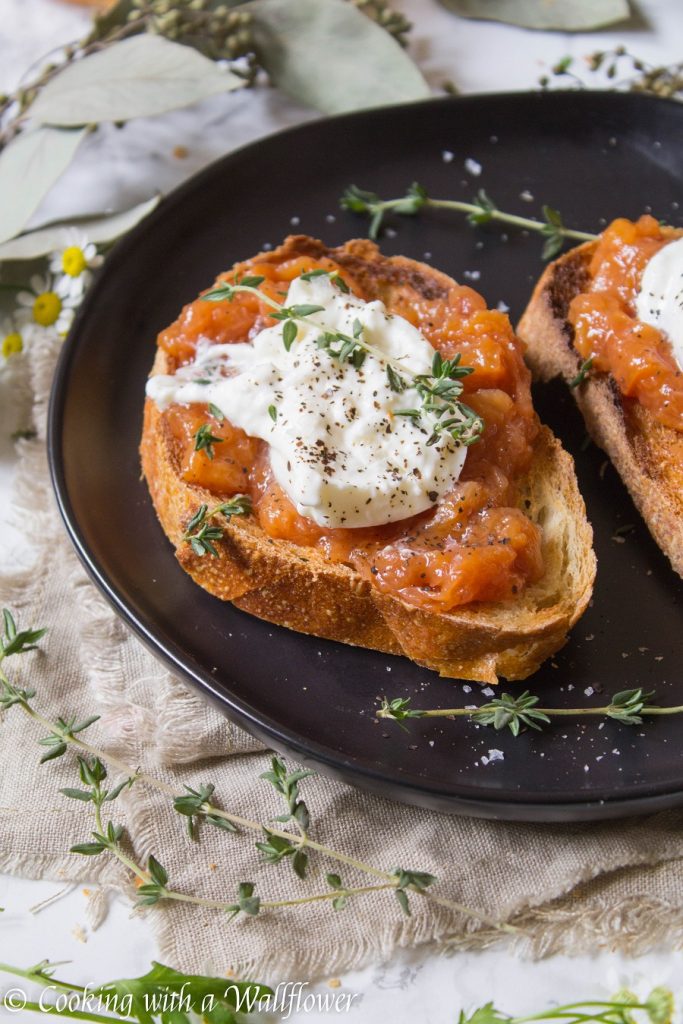 As sad as I am about the summer season coming to an end, I am excited for all that fall has to bring. Change in colors of leaves, sweater weather, knee high boots, so many varieties of apples, pumpkin spice latte. What are you most excited for this fall?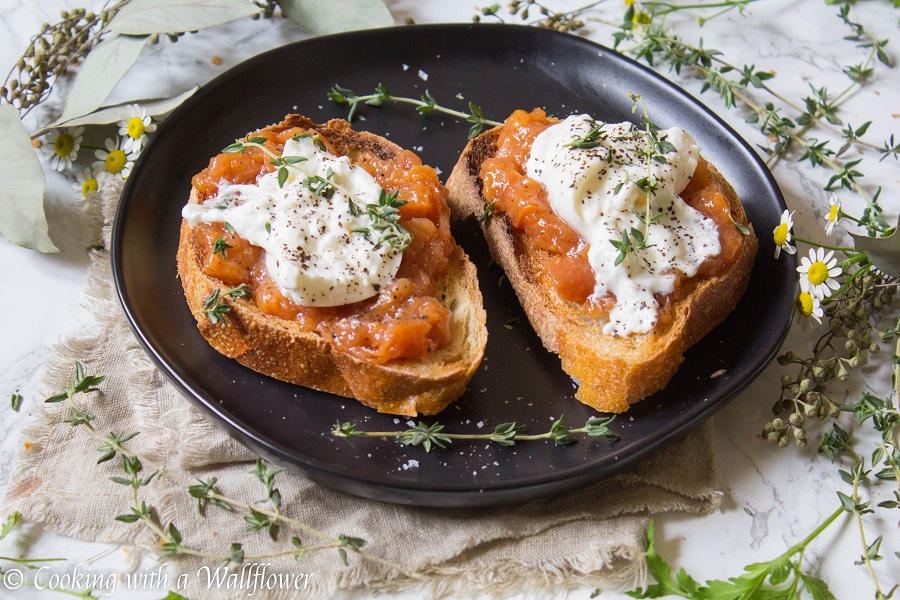 Even though I'm still on vacation in San Diego, which you can follow along on Instagram, I wanted to share wih you this peach jam burrata toast. It's simple to make, delicious, and embodies all the flavors of summer. It's perfect for a quick breakfast or a late afternoon snack.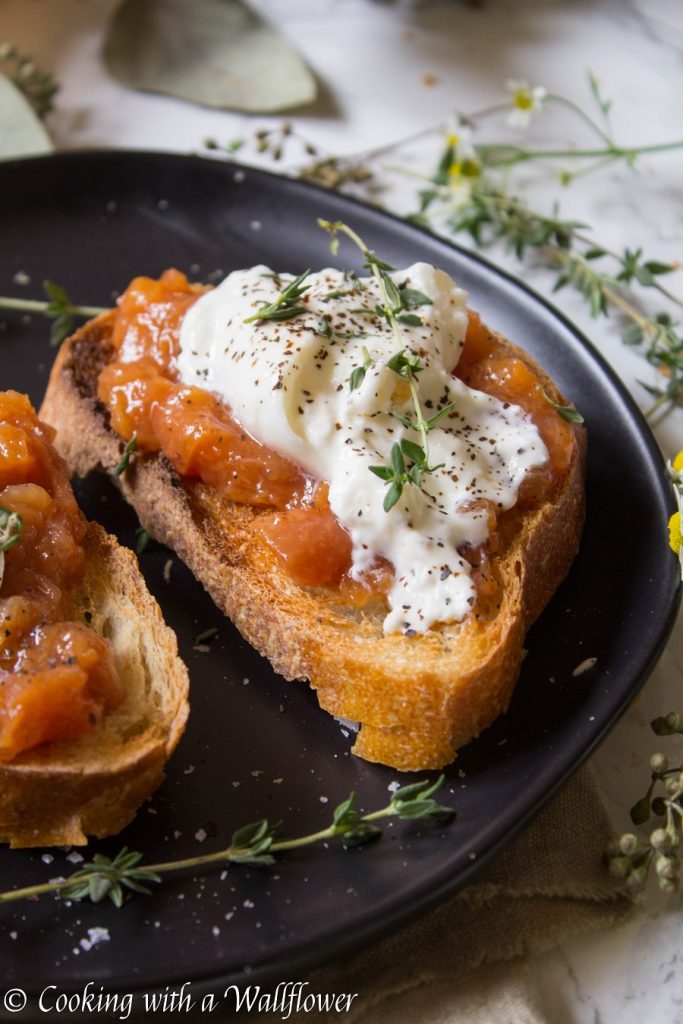 Remember that we made a quick peach jam a few weeks back? You can quickly and easily make this small batch of peach elderflower jam on stove top.
Toast slices of bread. Spread the peach elderflower jam on the slices and then top with fresh burrata. Sprinkle flaky sea salt on top with freshly ground black pepper. And then add fresh thyme leaves.
Serve this peach jam burrata toast warm or cold.
Enjoy!
You can find the recipe to this peach jam burrata toast over at Ask Anna where I contribute recipes every month.