If you're visiting San Francisco on a clear night, venture out to the Embarcadero. Sit along the benches outside the Ferry Building and you can watch the lights dance and change on the Bay Bridge.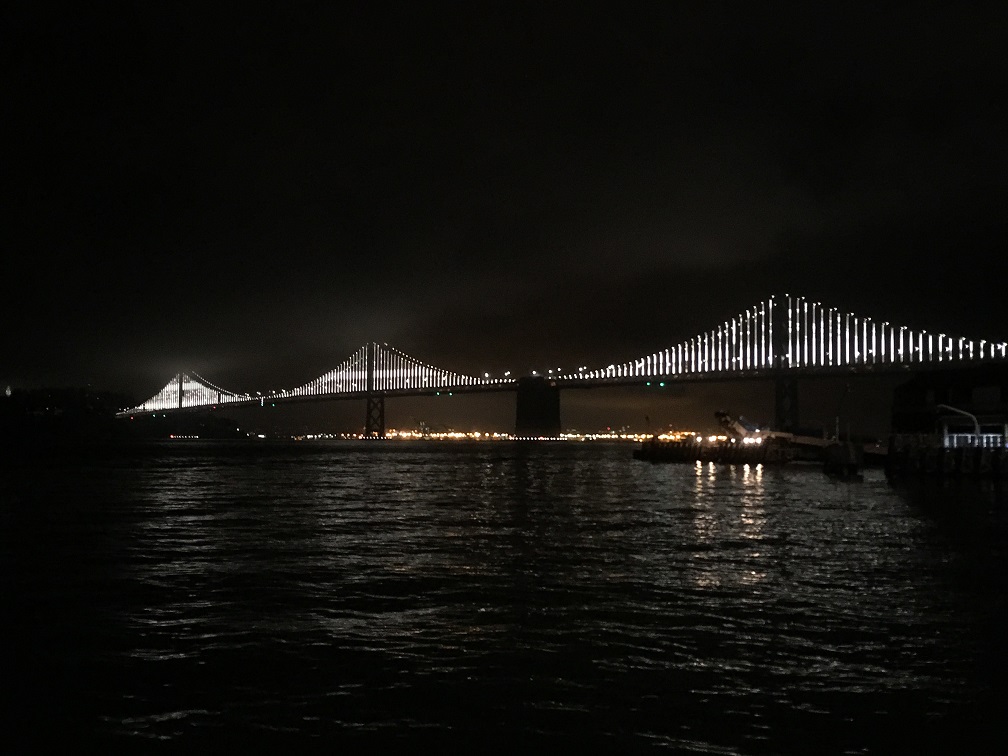 My sisters and I are headed to San Diego today, and I'm so excited for all the things we're going to eat and see while we're down there. If you have recommendations, I would still love them! Send them my way, and hopefully I'll get a chance to explore a new place.
In this week's finds…
This creamy italian chicken in tomato sauce looks soo amazing and perfect for a weeknight dinner. It looks simple to make too!
These crispy smashed potato look soo mouthwatering. I mean, crispy potatoes. What could be better?
How delish do these eggless pumpkin ricotta stuffed shells look?
Oh my gosh. This Tuscan chicken mac and cheese.
This slow cooker chicken carnitas would be perfect in tacos and burritos.
These spiralized sweet potato noodles with pesto and coconut bacon sound soo delicious.
How comforting does this Vietnamese chicken curry look?
This tomato galette with honeyed goat cheese, caramelized shallots, and fresh thyme embodies all the flavors of summer.
I love the simplicity of these bacon wrapped dates.
This crockpot chicken fajitas look sooo good and perfect for a weeknight meal.
These quick and easy cheese bombs look soo amazing.
Omg. This silk apple pie ice cream is the perfect transition to fall.
These seared scallops with coconut rice and pineapple salsa sound soo good and perfect for a weeknight dinner.
How refreshing is this blackberry apple sorbet?
How delishly mouthwatering is this toaster oven baked grilled cheese sandwich?
This Thai green chicken curry sounds soo amazing.
My mouth is watering over these grilled shrimp tacos with avocado salsa.