A buttery crust filled with fresh tomatoes, basil, garlic, and mozzarella. This tomato basil mozzarella tart is delicious and perfect for summer.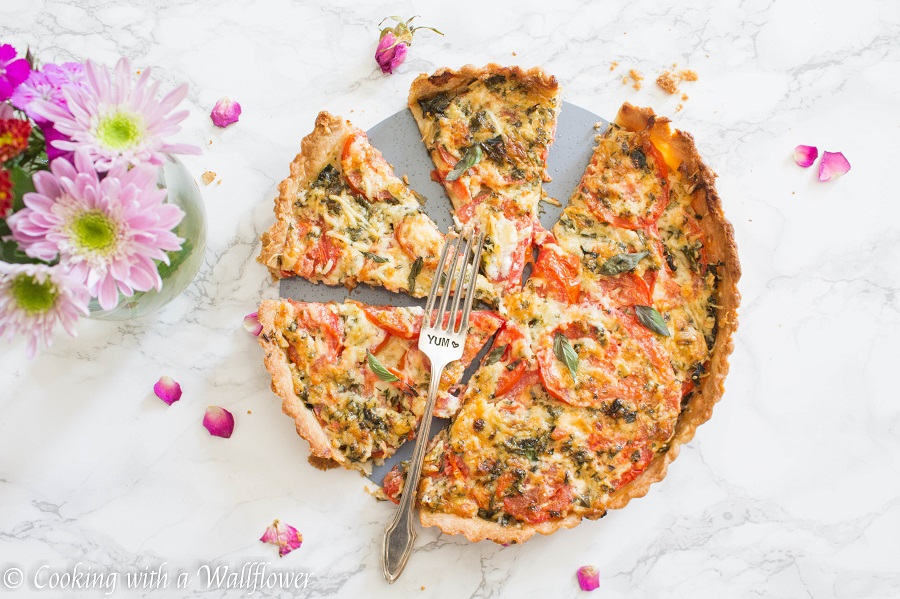 Happy Summer!
You know what that means!
For me, summer means warmer days, sunshine, and an abundance of stone fruits, berries, and fresh vegetables at both the local farmer's market and at the supermarket. But supermarket fruits and vegetables don't have that same fresh taste that you get from produce that you buy from the farmer's market. So of course, I'm going to use all those fresh ingredients while I can.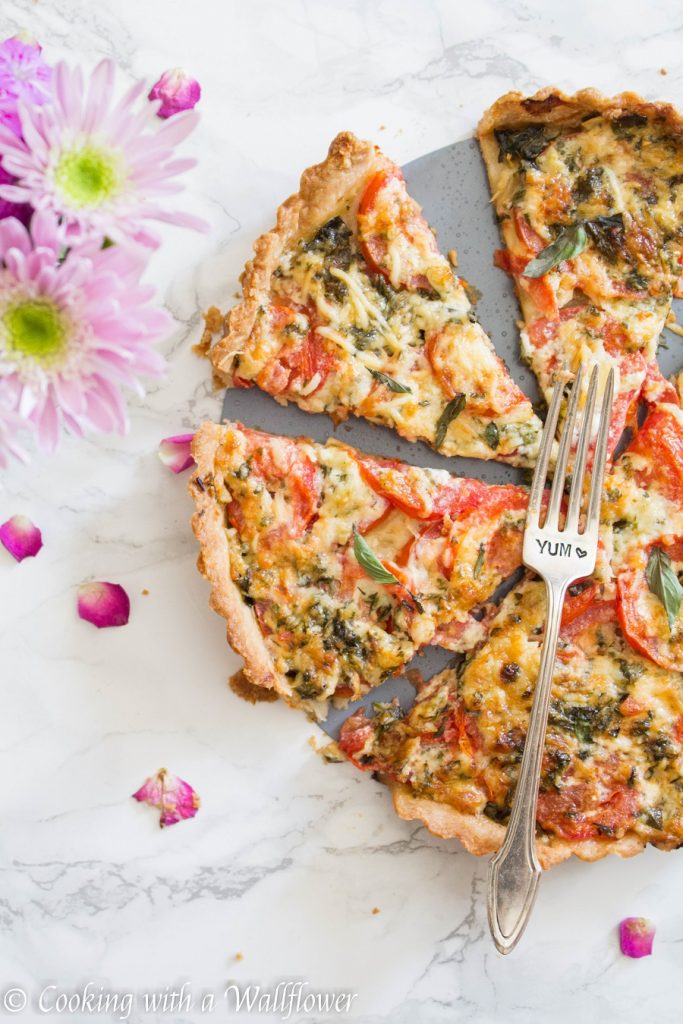 Some of my seasonal obsessions include peaches, nectarines, strawberries, blackberries, blueberries, and tomatoes. And oh my god, tomatoes. There are all sorts of tomatoes to choose from: grape tomatoes, heirloom tomatoes, cherry tomatoes, and the best: dry farmed early girl tomatoes.
If you haven't had dry farmed early girl tomatoes, you seriously need to try them. It's super sweet.
Aside from my weekly visits to the farmer's market, I've been trying to plan mini trips here and there. It's difficult to plan a vacation when my work schedule is filled six months in advance. But I've been wanting to travel and explore a little more. So mini getaways are in my near future.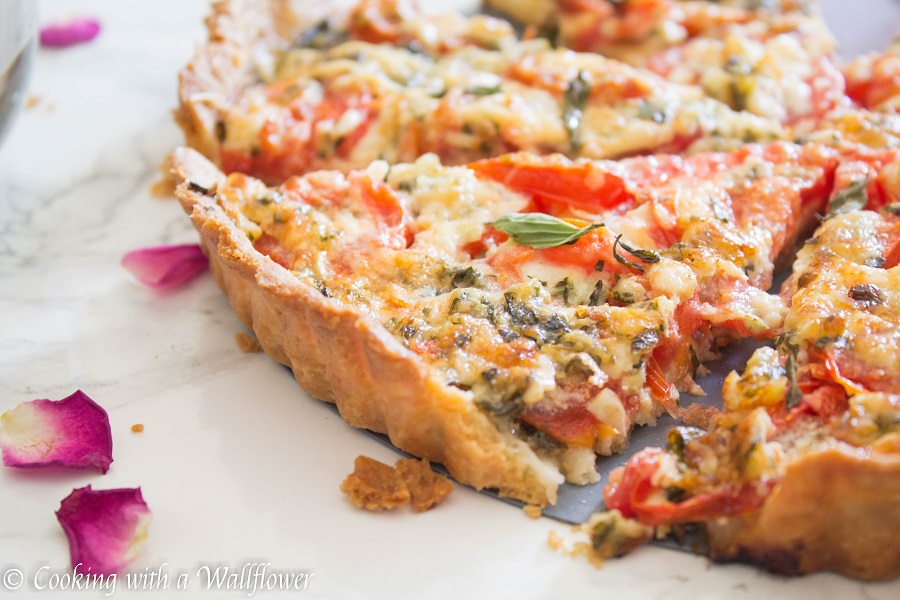 Let's talk about this tomato basil mozzrella tart.
I wanted to combine some of the best summer flavors. Tomato, basil, and mozzarella. Something about that combination of flavors just says summer. Don't you think?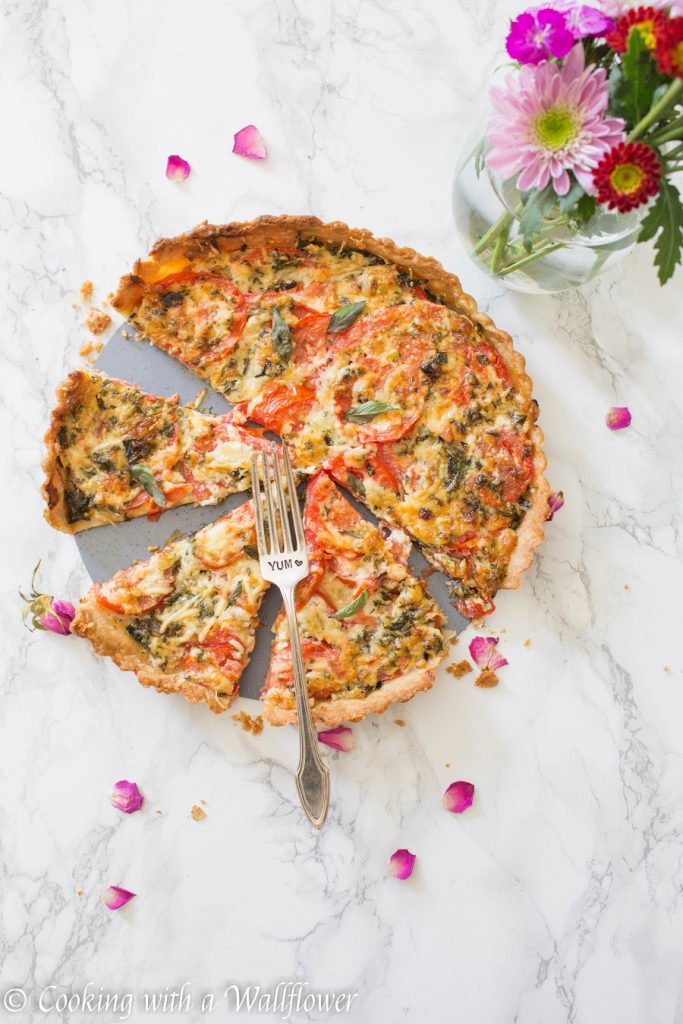 This tart is super easy to make with just a few simple ingredients. I used a store bought crust from Trader Joe's, but you can make the crust from scratch too. Layer sliced tomatoes, top with a mixture of mozzarella and mayo, and a blend of basil and garlic. Bake for about 30-35 minutes, and your tart will be ready to serve. It's great as an appetizer or as a small meal.
You can find this Tomato Basil Mozzarella Tart recipe over at Ask Anna where I contribute recipes monthly.
Enjoy!