Thick crusty slices of bread stuffed with cookie butter then dipped in a vanilla egg mixture. This cookie butter stuffed french toast is decadent and perfect for an indulgent breakfast.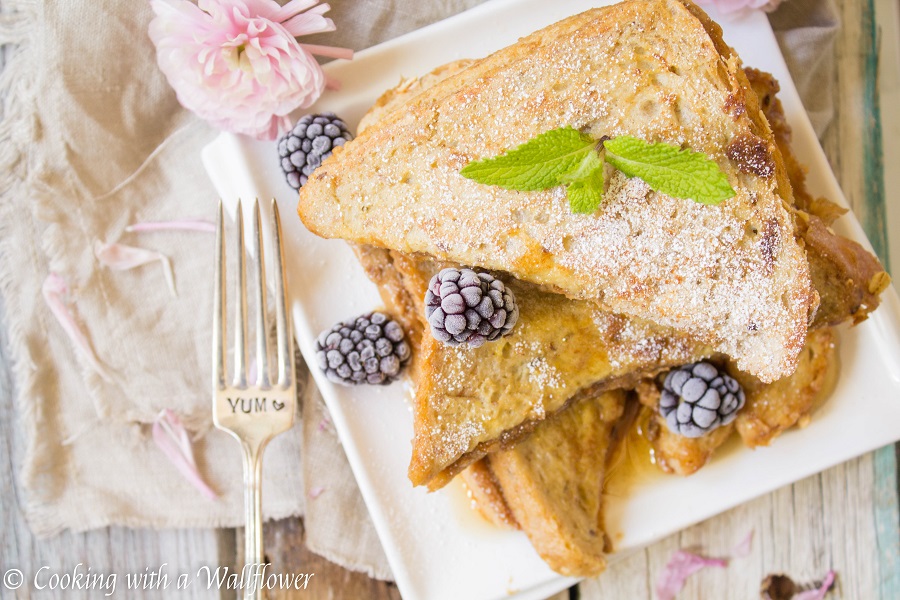 I've been back for two days from Denver, and I'm already feeling symptoms of vacation withdrawal. I seriously want to be back in Denver right now exploring the city and discovering new places to eat instead of working.
I feel like I need to have something else lined up, whether it's a local trip or maybe somewhere a little further, so that I have something to look forward to. How do you deal with vacation or travel withdrawal?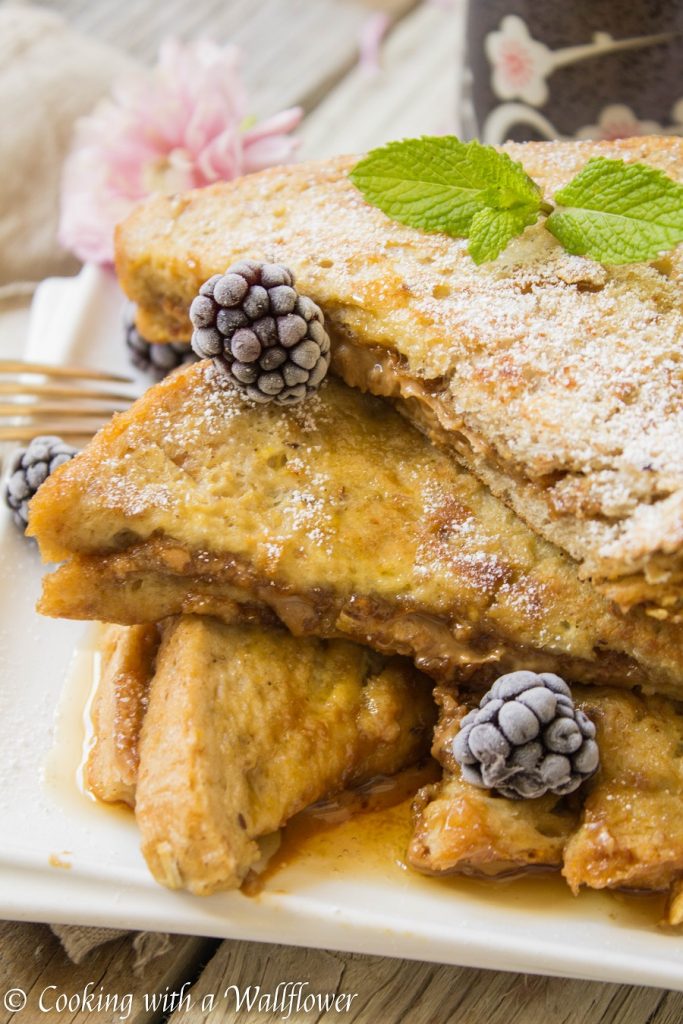 Only a few more days until Mother's Day! Have you checked out my 10 Brunch Ideas for Mother's Day yet? If not, I think you should. Some of my favorite brunch dishes are on the list. But, just in case you need more inspiration, I think I'm going to have to add one more to that list: Cookie Butter Stuffed French Toast!
Every once in awhile, I want something a little decadent. You know, like dessert for breakfast. What's more decadent then french toast stuffed with cookie butter? Your breakfast will never be the same again.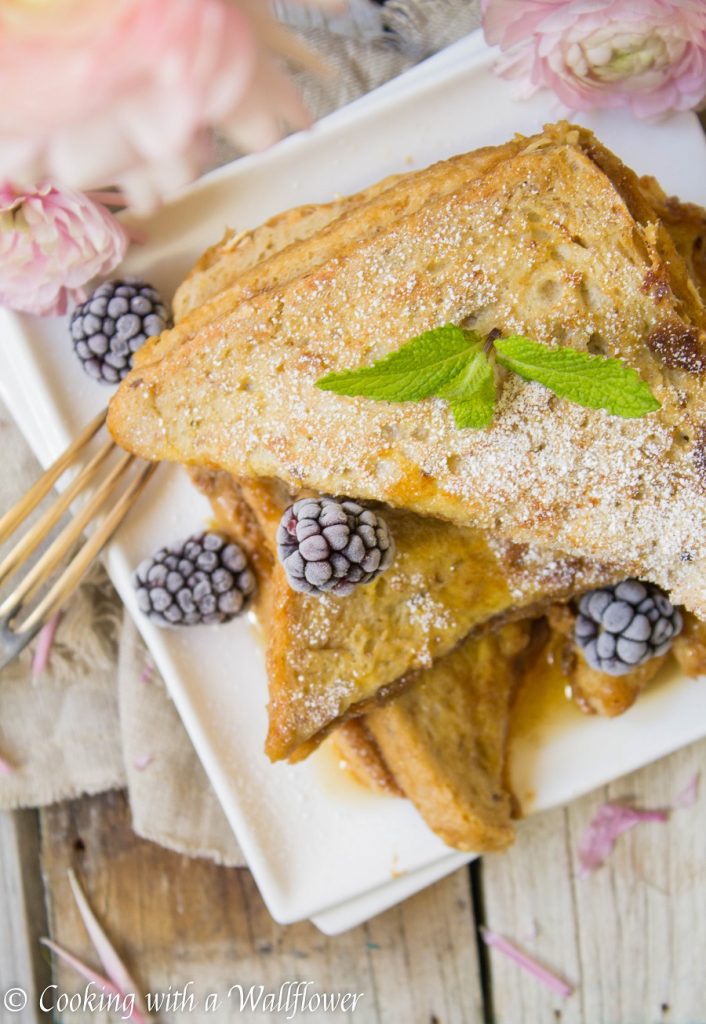 I wanted to take French toast to the next level. French toast stuffed with peanut butter and jelly? Check. French toast stuffed with nutella? Check! So… what's left? I found some cookie butter in the pantry.
This version of French toast is super easy to make. Spread cookie butter on a slice of thick crusty bread, then top with another slice of bread. Cut the cookie butter "sandwich" in half diagnonally into two triangles. Dip the sandwiches into a vanilla egg mixture then cooked in a skillet until browned. Sounds simple enough, right?
Hope you'll like it as much as I do.
You can find the full recipe to this cookie butter stuffed french toast over at Ask Anna where I contribute a post monthly.