Chocolate bark topped with sweet dried cranberries and nutty pistachios. This cranberry pistachio chocolate bark is easy to make and perfect for gifting.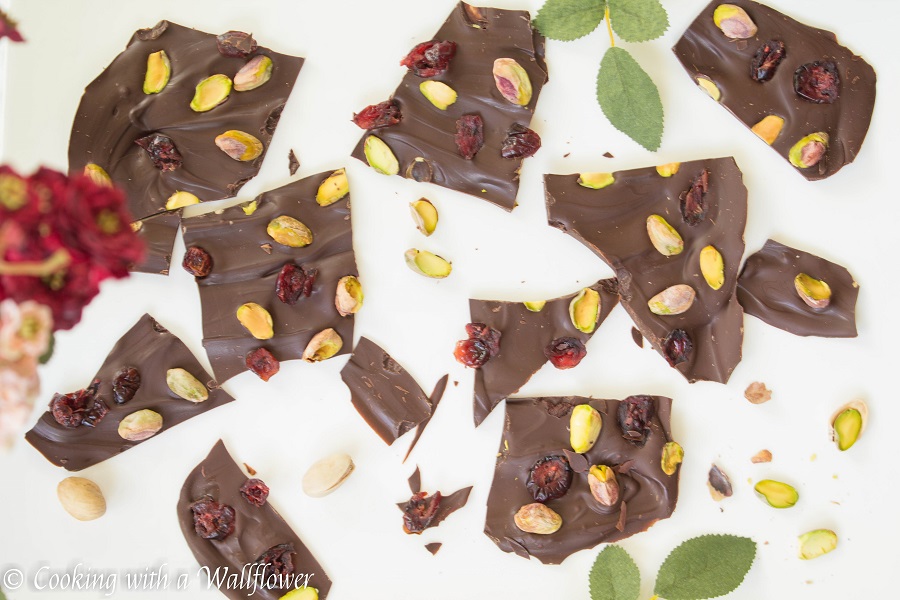 Just less than a week left until Valentine's Day!
You know what that means! Lots and lots of chocolate. <3
And guess what? I'm about to add to your stash. =)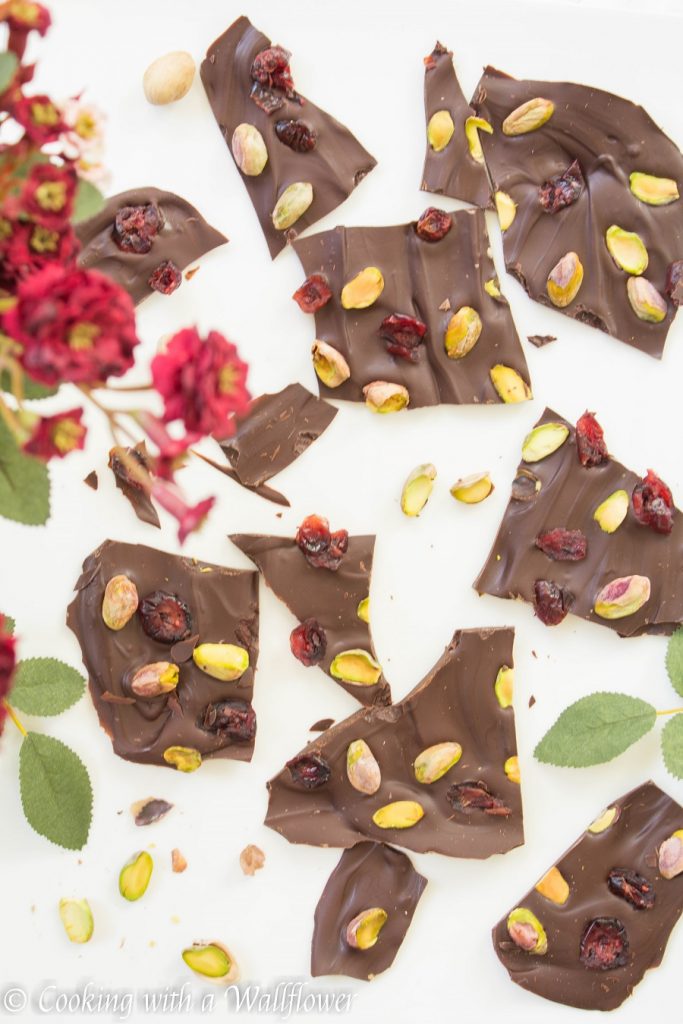 Valentine's Day means that I'm about to go on vacation! And I'm soo excited! Not just because I get to travel to a new locale and eat good food (hopefully), but because I can escape the rain for a little while. I feel there's been an endless amount of rain in the Bay Area for weeks now. I need a little sunshine in my life. A cruise and a trip to Ensenada sounds perfect.
In the meantime, we're going to indulge in these cranberry pistachio chocolate bark.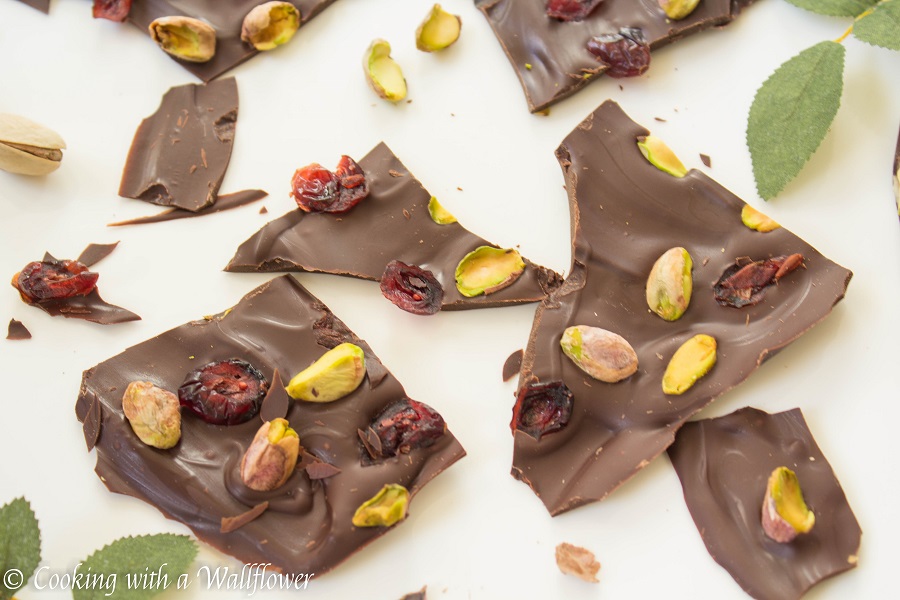 I absolutely love chocolate bark because it's so easy to make. And you can always customize the ingredients to your taste. In today's version, I added dried cranberries and deshelled salted pistachios to melted semi sweet chocolate. This cranberry pistachio chocolate bark is both sweet and savory and soo addictive.
They take just 5 minutes to make. The hard part is waiting for the chocolate to harden. Once the chocolate has hardened, you can break the chocolate into unique pieces. I always think it's kind of fun, like eating a piece of a jigsaw puzzle.
Enjoy these cranberry pistachio chocolate bark as a snack or dessert or package them into small gift bags to give out to family and friends.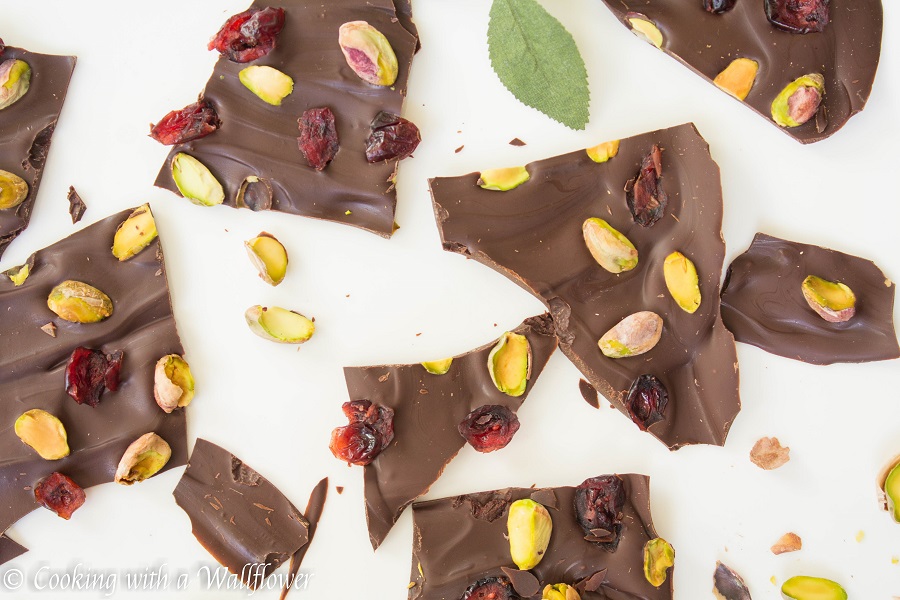 You can find this Cranberry Pistachio Chocolate Bark recipe over at Ask Anna where I contribute recipes monthly.
Or if you like, you can also make other types of chocolate bark and give a mixture of them out as gifts. I seem to have an extensive collection of chocolate bark. =)
Like this S'mores Bark
Pomegranate Green Tea White Chocolate Bark
Rosemary Sea Salt White Chocolate Bark
Chocolate Covered Strawberry Bark
Enjoy!
Come join me and other food bloggers at Fiesta Friday hosted this week by Ai from Ai Made It For You and Petra from Food Eat Love.