Freeze dried strawberries covered with a thin layer of semi sweet chocolate. Delicious and easy to make, this chocolate covered strawberry bark is the perfect gift for Valentine's Day.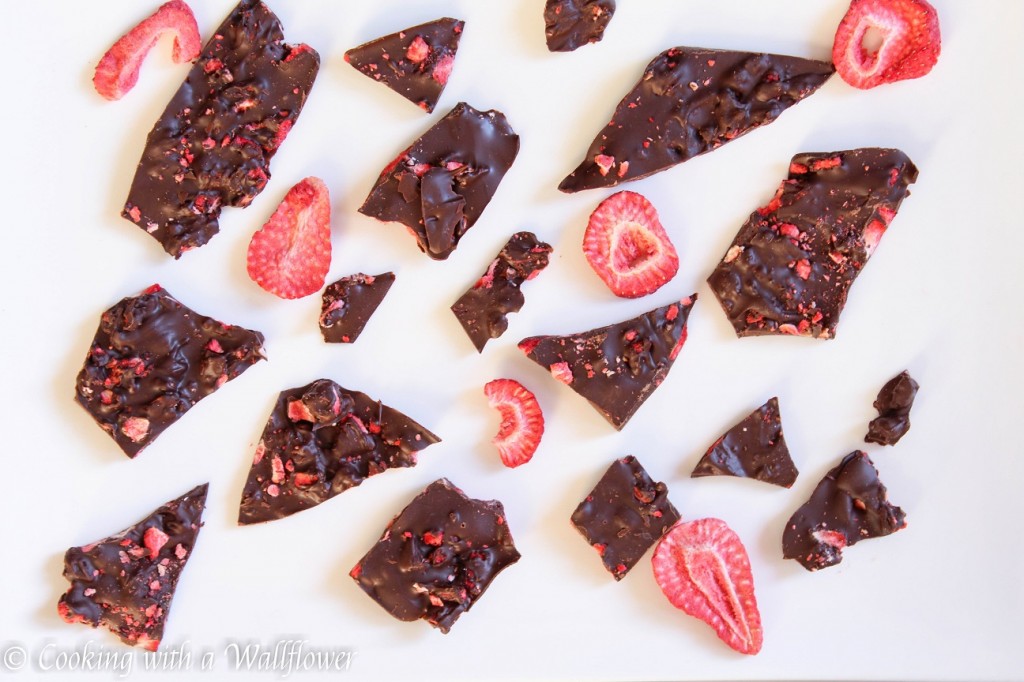 Just a couple days left until Valentine's Day! Do you have any special plans for this weekend?
And in case you're still looking for a quick DIY gift, or some last minute dessert, look no further.
I'm absolutely obsessed with strawberries and chocolate. And as much as I love strawberries dipped in chocolate, they don't last very long. So my solution is this chocolate covered strawberry bark.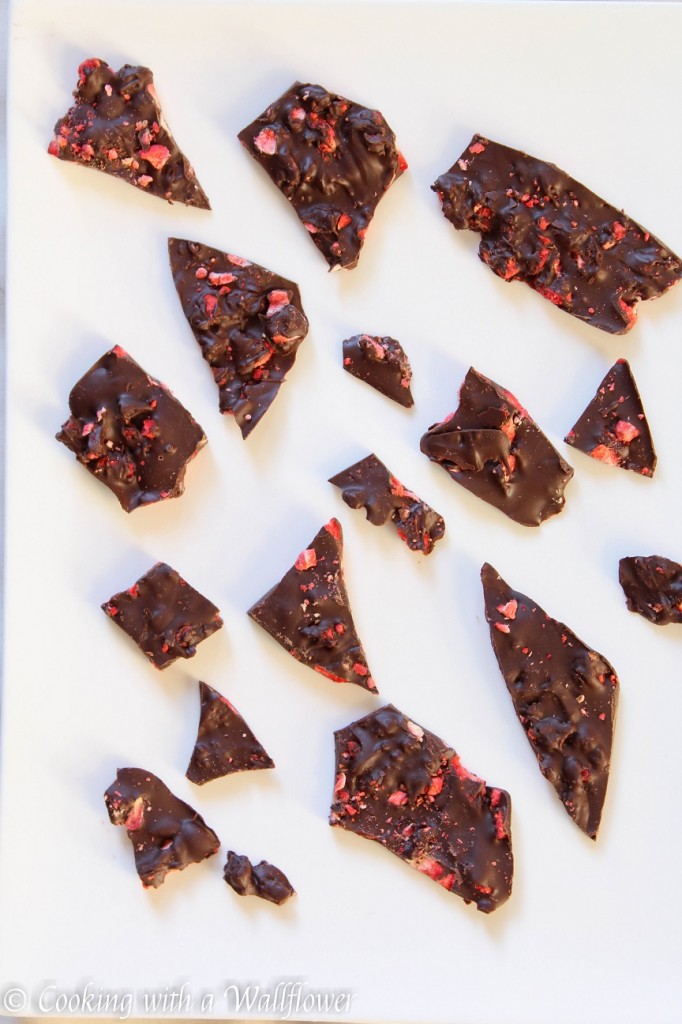 Freeze dried strawberries aren't wet and definitely lasts much longer than fresh strawberries. I bought the Trader Joe's Freeze Dried Strawberries which has no added sugar.
Melt your favorite chocolate and pour it over the freeze dried strawberries. You can pick your favorite whether it's semi sweet, dark chocolate, milk chocolate or white chocolate.
Let it harden in the refrigerator for at least a half hour and then you can break the bark into smaller pieces.
Doesn't that sound super easy?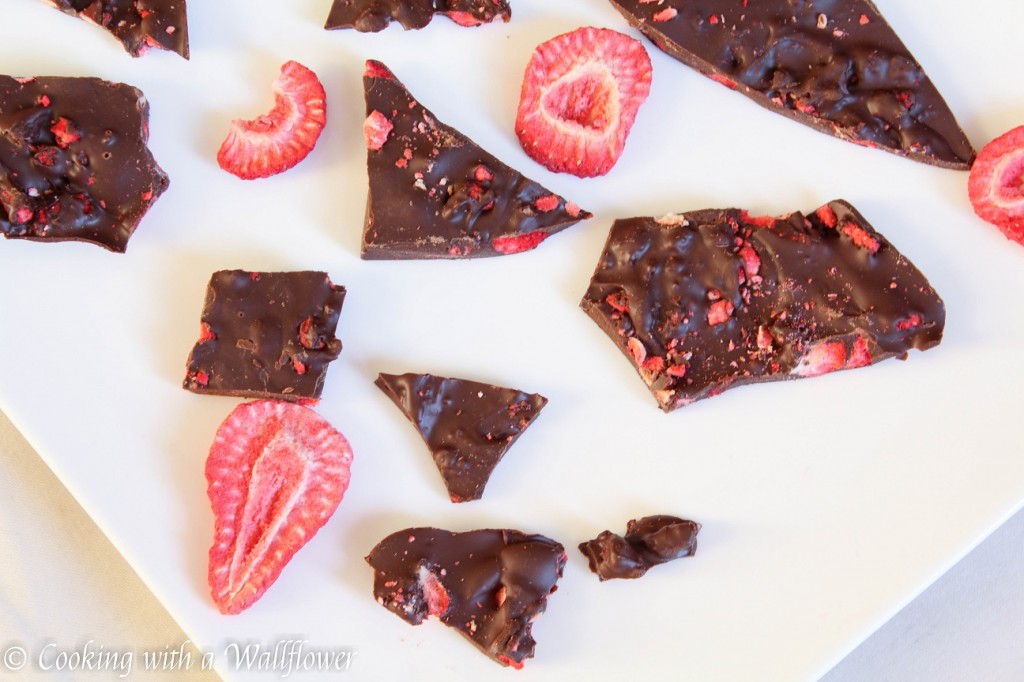 You can find my recipe for Chocolate Covered Strawberry Bark at Anna Moseley.