Semi sweet chocolate bark filled with graham crackers, marshmallows, and sprinkles. This s'mores bark is the perfect last minute gift for Valentine's Day.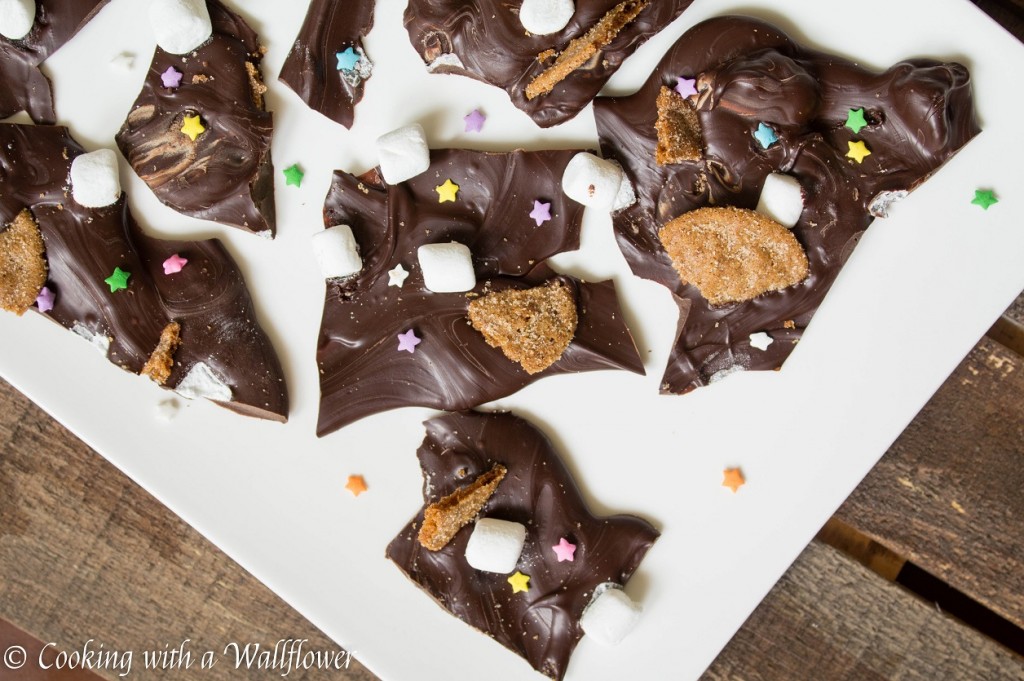 Oh my god! Can you believe that we're practically halfway through February already?
And yet, I'm still having trouble remembering to write 2016 and not 2015 on my notes at work. *shakes head*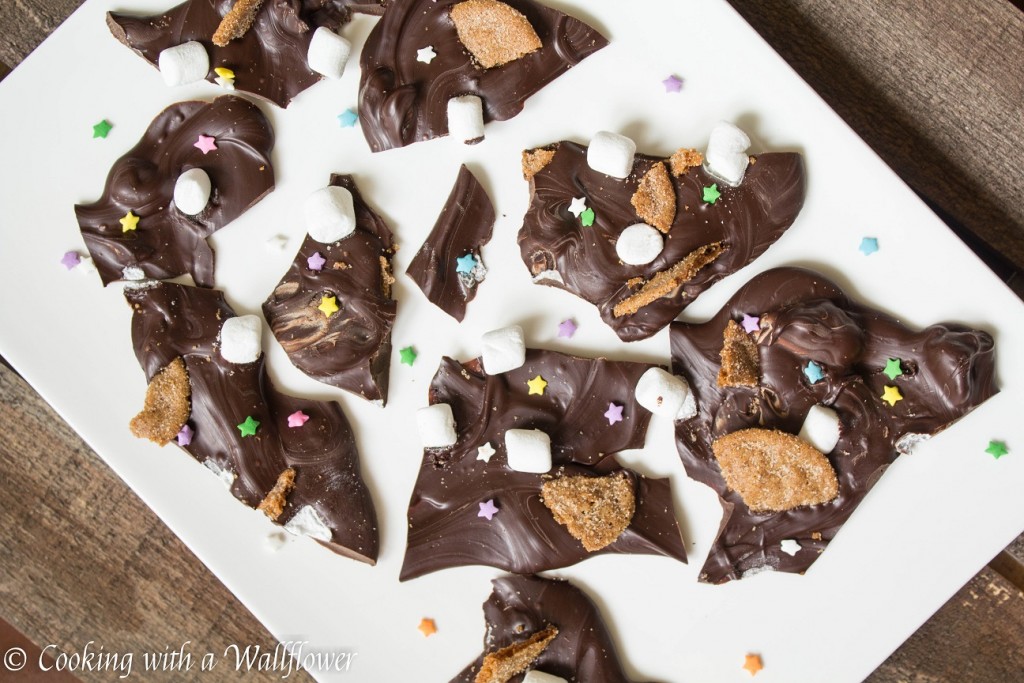 With Valentine's Day just a day away, I thought I'd share with you a super easy recipe that's perfect for a last minute gift. You know, just in case someone needs a last minute idea.
This s'mores bark requires just four ingredients and takes only minutes to put together. Definitely easy to make, even for beginners in the kitchen.
And even better, you can customize this bark with your favorite cookies. You can use graham crackers for the classic s'mores, or you can use your favorite cookies. As you can see in my photos, I used cinnamon sugar cookies, which my cousin really liked.
And for a pop of color, which I absolutely love, I added sprinkles on top. I used star shaped ones for mine, but a more Valentine's Day look, use heart shaped sprinkles.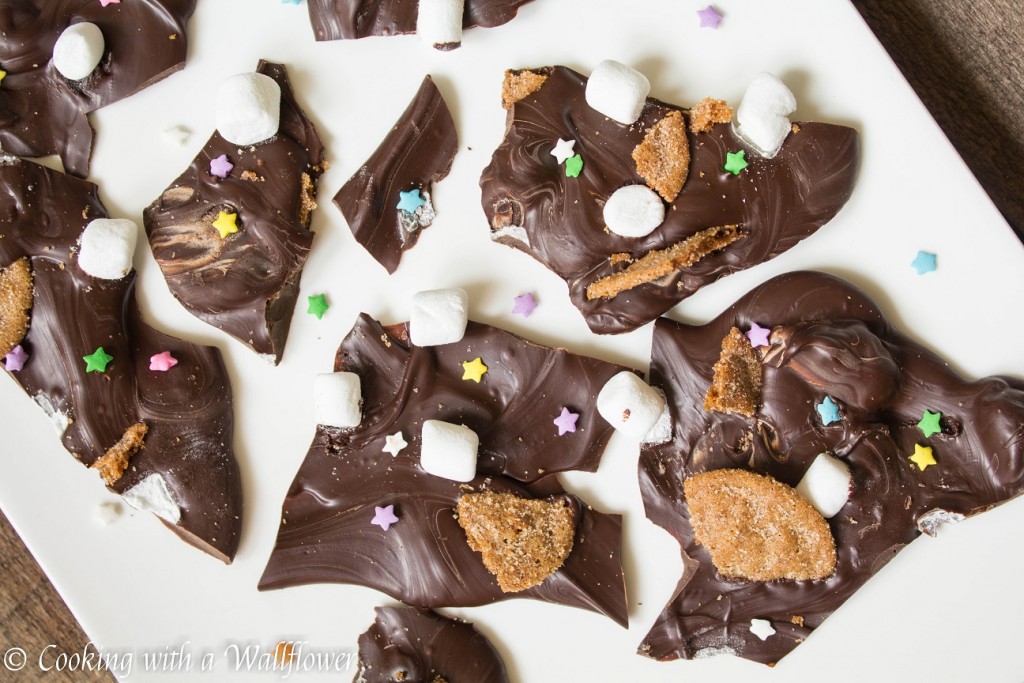 You can find this S'mores Bark recipe over on Ask Anna!
This week, I'm co-hosting Fiesta Friday with Steffi from Ginger and Bread. Come join us this week and any week, really. You'll get to meet other food bloggers and discover fantastic recipes all in one place. See you there!
Happy Valentine's Day!