Old fashioned oats baked with pumpkin puree, pumpkin pie spice, pecans, and maple syrup. This pumpkin pecan maple granola is the perfect fall breakfast or snack.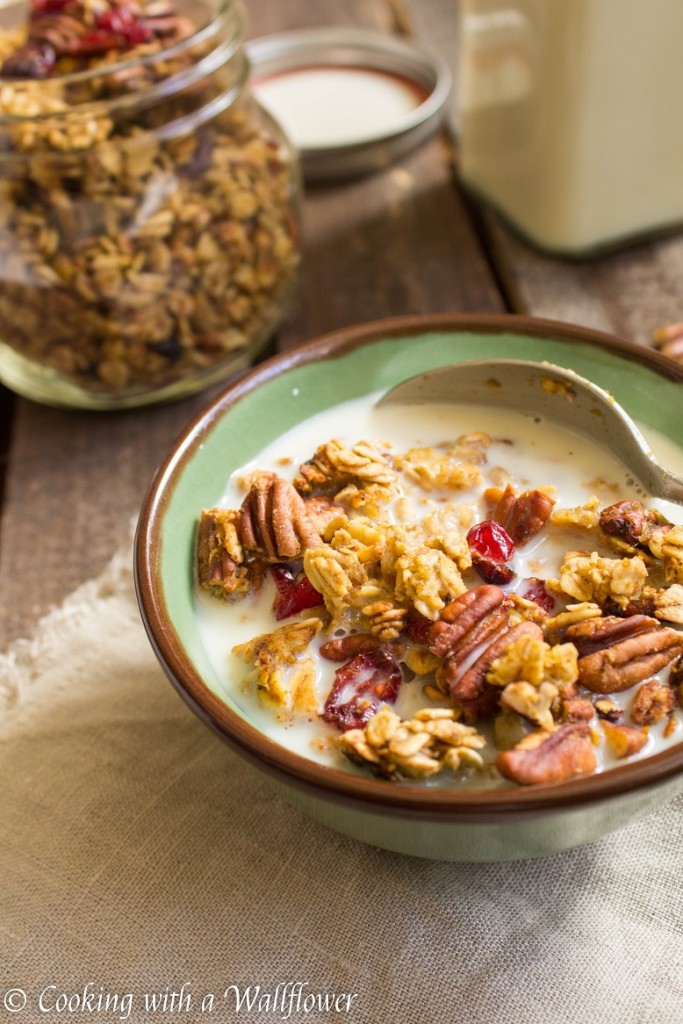 I really love pumpkin in my breakfast. There's something about the warm flavors of fall that I can't seem to resist.
So of course I had to make something else that tastes just like fall.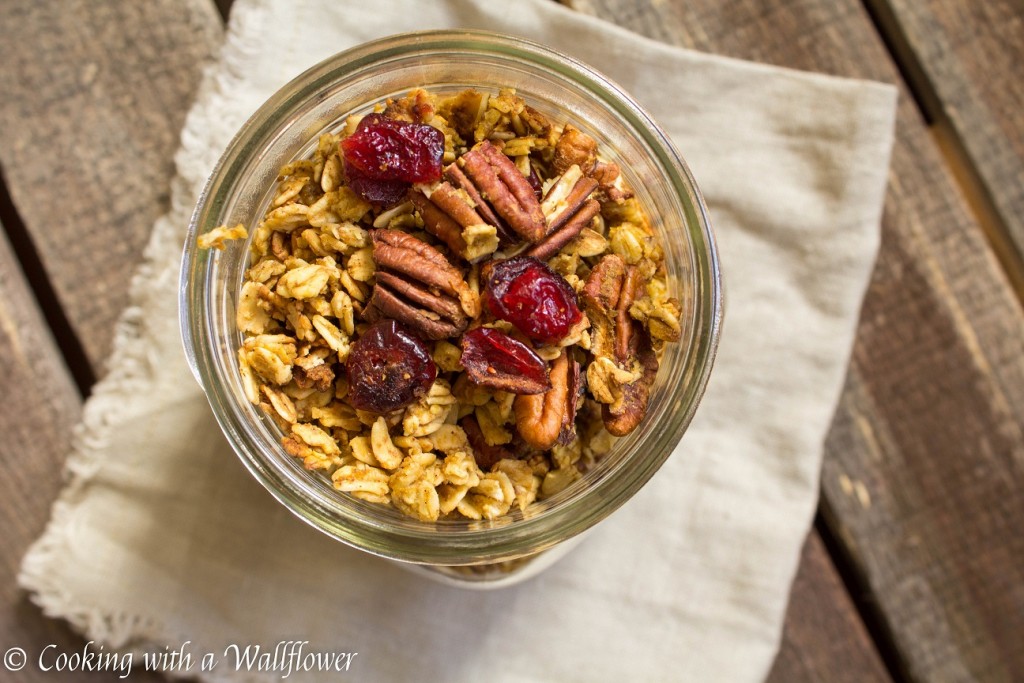 Today, I'm sharing with you a delicious and super easy to make granola recipe that you can eat as a snack, or you can pour milk over the granola in a bowl to serve for breakfast. Either way, you just can't go wrong.
This granola is tossed in pumpkin puree, pumpkin pie spices, pecans, dried cranberries, and maple syrup. Once baked, the granola becomes crunchy and the pecans become aromatic. Can you imagine how wonderful your kitchen smells as you're making this? The nuttiness of the pecans had me practically drooling.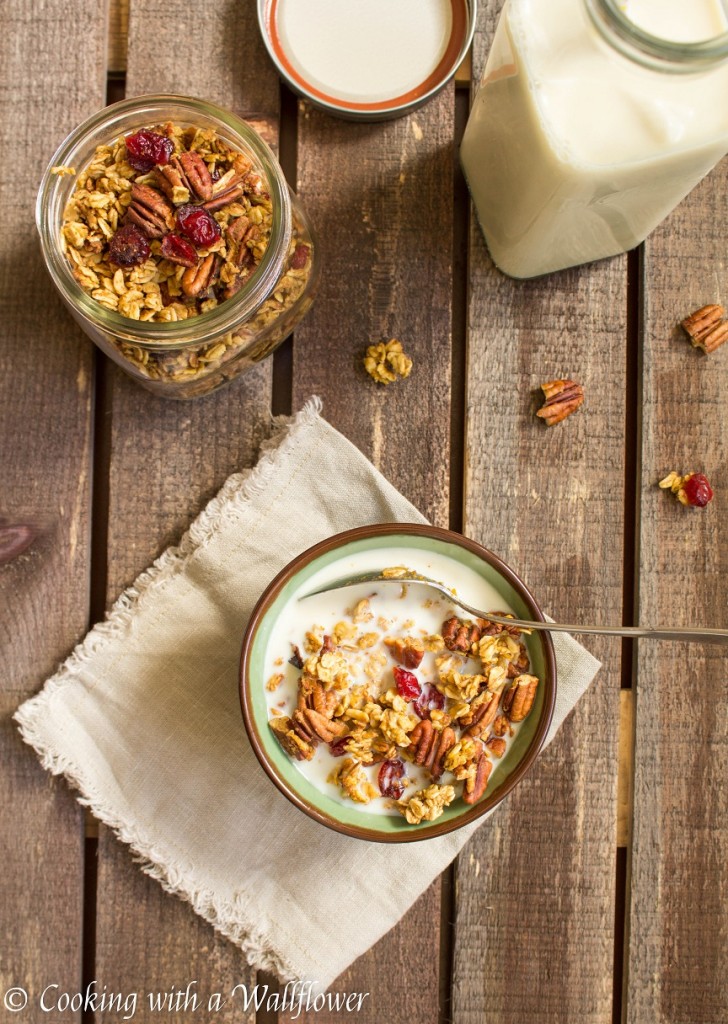 It's so simple to make too. All you have to do is toss old fashion oats, pumpkin puree, pumpkin pie spice, pecans, maple syrup, and a little bit of brown sugar. Once they are well mixed, spread them on a baking sheet in a single layer, then bake them until the oats have turned a golden brown color.
Allow the granola to cool. The granolas will become crunchy once it has a chance to cool.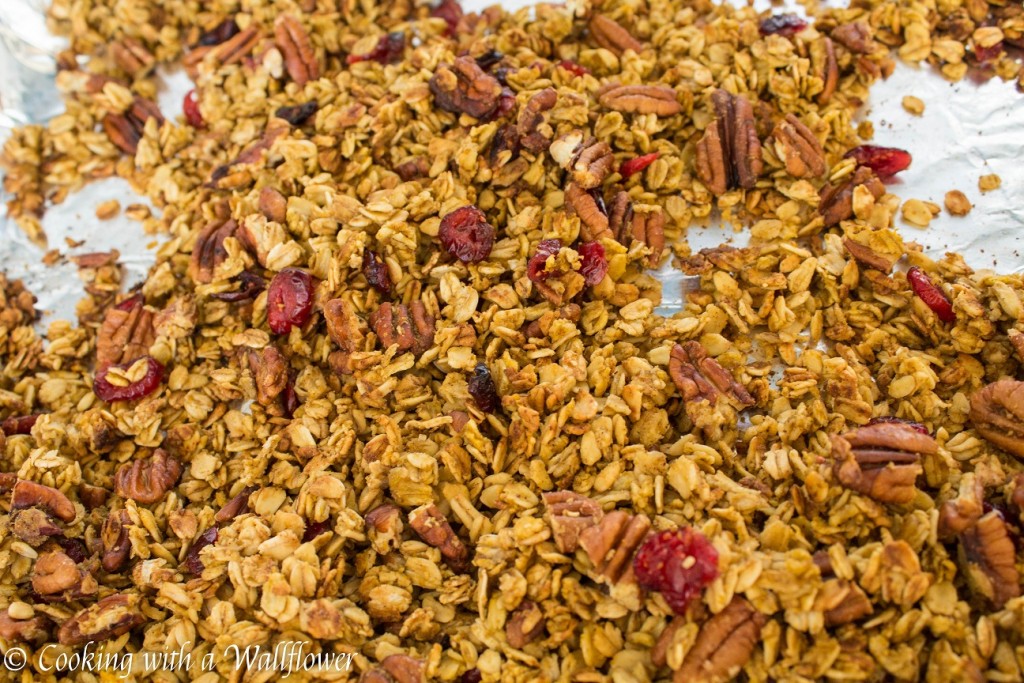 Seriously, you'll want to make this granola. It'll taste great as a breakfast with milk. It's also great as a snack. And they can be stored for awhile. I keep my granola in a large mason jar. Every time I want some, I just pour it out from the jar. The granola retains its crunchiness too.
If you're looking for a delicious snack, you don't have to look much further. Definitely give this granola a try.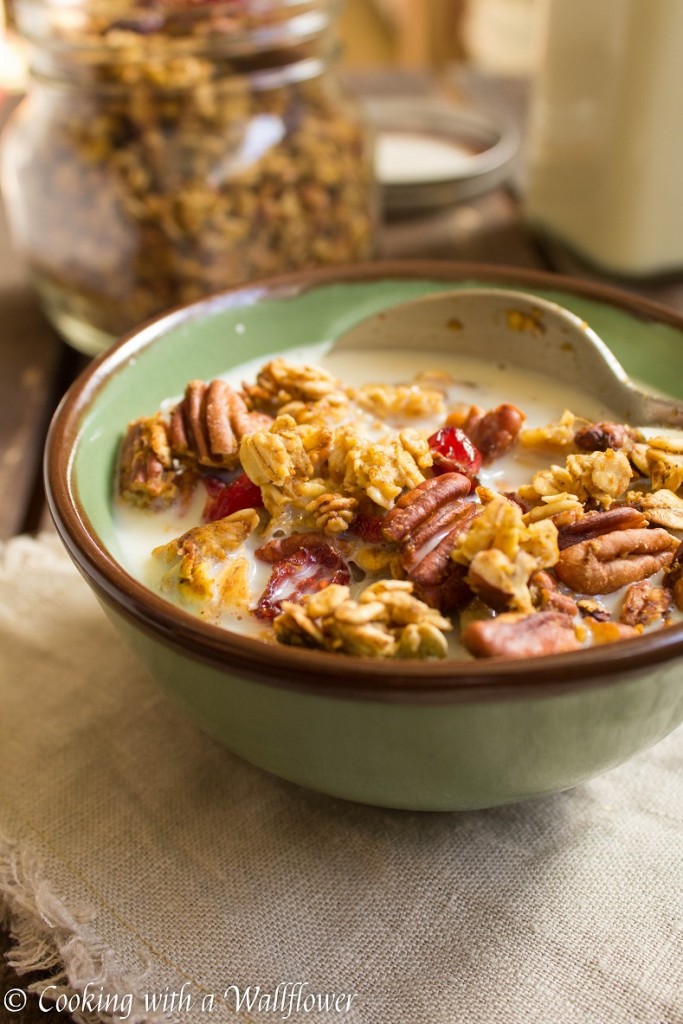 You can find the recipe for this Pumpkin Pecan Maple Granola on Ask Anna.
Enjoy!