One of my favorite cuisines is Korean. I really really love my food spicy, and Korean foods offer that. Plus, there's something about all those little side dishes that come out before the entrees that makes it so much fun to eat. And of course, all those free refills.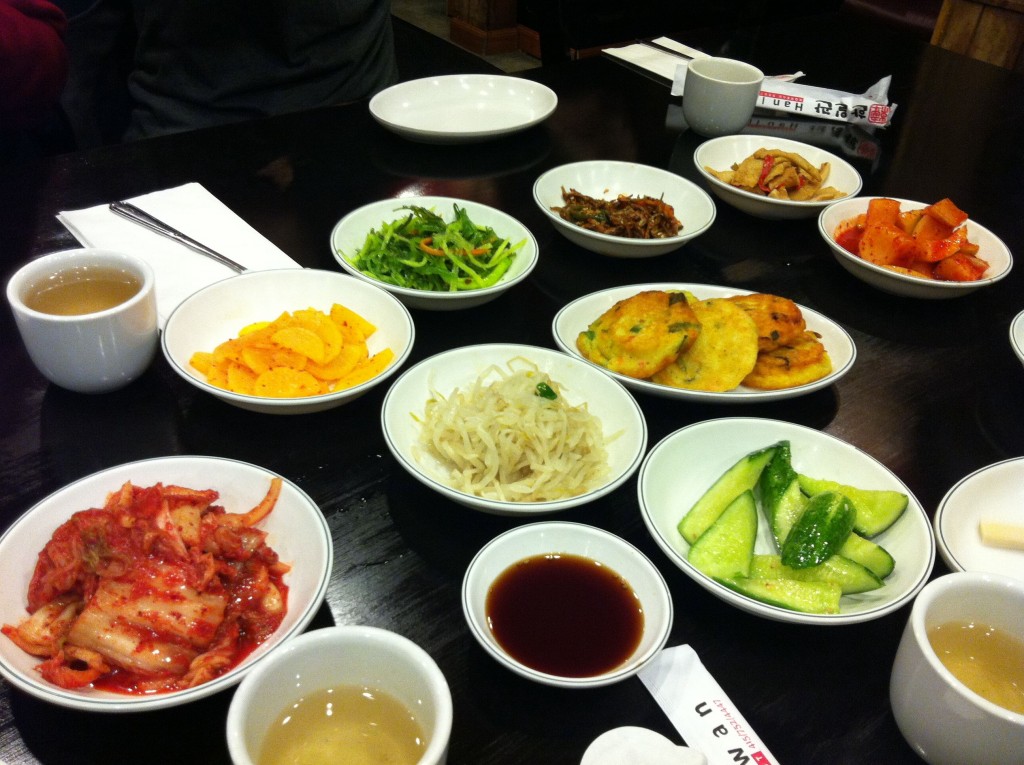 These honey butter rolls look so amazingly soft and fluffy! I think I'll have to make them for Thanksgiving. And honey butter! How can I resist?
This Harvest Cranberry Persimmon and Burrata Salad. I love persimmon and it's so rare to see them in a salad. So of course, this salad caught my eye. So perfect for fall.
How adorable are these Nutty Wild Rice and Shredded Brussels Sprout Stuffed Mini Pumpkin? They're so perfect for individual servings.
Brown butter herb garlic knots.  Anything with garlic is bound to be delicious.
Cranberry orange bread with sweet orange glaze sounds soo good.
Shiitake Mushroom Risotto looks so tasty!
Roasted Acorn Squash with Mint Almond Pesto is healthy and appears simple to make.
Grilled Radicchio with Pears and Hot Bacon Vinaigrette. I love that there's pears in this dish.
Apple Cider Quinoa Granola sounds like a great snack for fall.
Spicy Lemongrass Peanut Thai Quinoa Salad is both healthy and delicious.
How amazing does this gingerbread baked donuts with granola almond butter glaze sound?
As if crème brulee isn't delicious and mouthwatering enough, this is salted butterscotch crème brulee! Can it get better than this?
Oh my god. Pumpkin Cheesecake, Bourbon Whipped Cream. Yes, please.
Pumpkin Spice Layer Cake looks so cute with the fondant pumpkins.
Oven roasted potatoes with Sriracha pumpkin aioli. What? Totally mind blown.
These crab and cucumber sandwiches are perfect for afternoon tea.