Honey barbeque glazed roasted vegetables on skewers. These Honey BBQ Vegetable Skewers are so simple to make, meatless, and require no grill.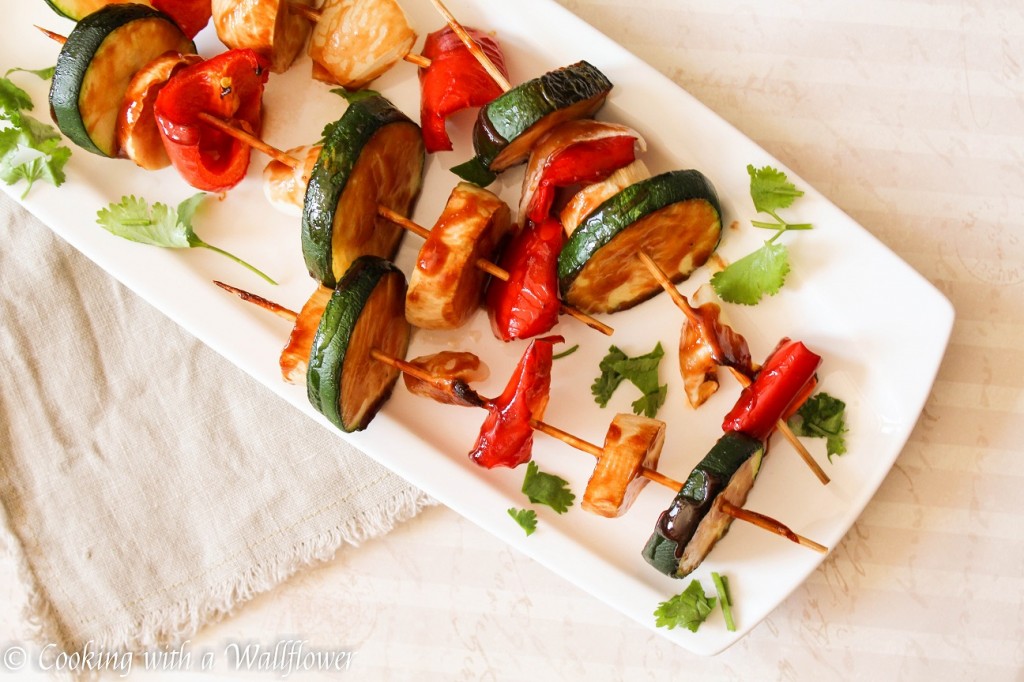 Memorial Day weekend is coming up, and I feel like that is the official start of summer. When grills are fired up, school is wrapping up, and s'mores become the must have food.
Unfortunately, not all of us have grills. I certainly don't. I live in a three floor flat with two other families on the other floors. There's no room for a grill, especially an outdoor one. I could always use the grills in the park, but I have no idea how clean those are. So for those of you who don't have grills, this is the recipe for you.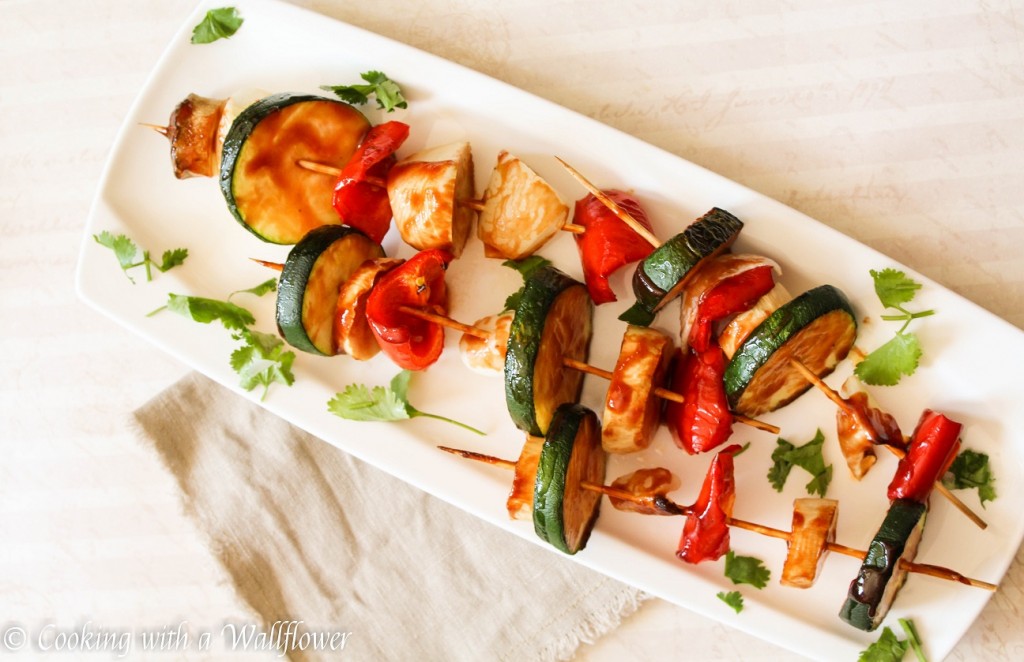 I love skewers. There's something about them that's so fun to eat. I like pulling each vegetable or meat from the skewers and eating them one by one.
These skewers I made are completely meatless, but you can always add your favorite. Chicken, pork, shrimp, beef. It's up to you. You can also arrange the vegetables any way you like. I just happen to love the alternating colors so I alternated my vegetables.
Once these vegetables are almost done roasting, you can brush your favorite barbeque sauce onto them. I used honey barbeque. Allow them to roast for another few minutes before removing them from the oven and allowing them to cool.
Serve these skewers warm.
Enjoy!
You can find this recipe over at Ask Anna.