Fresh sweet raspberries filled with soft vanilla cream cheese and topped with graham cracker crumbles. Sweet and tasty, these no bake mini treats are perfect as a dessert.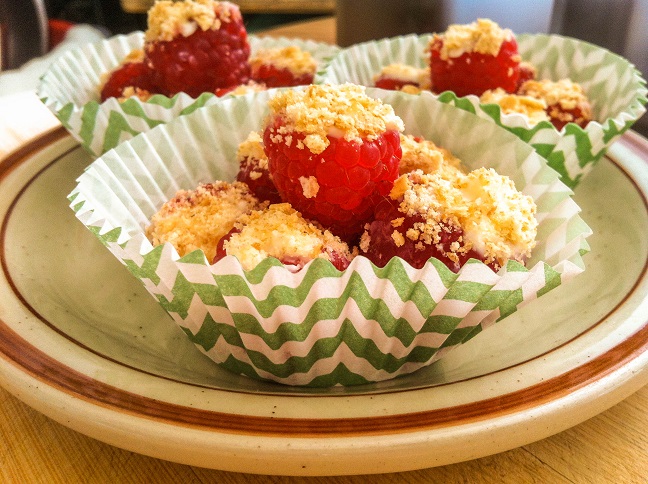 I can't decide what my favorite dessert is. Sometimes it's macaron and other times it's cheesecake. For sure, it's one or the other. I just can't decide between them because they're both so good!
Today I'll be focusing on the cheesecake aspect. If you haven't tried my Mini Vanilla Cheesecake with Sprinkles on Graham Cracker Crust, you'll have to go see the recipe. So simple and so delicious. And you can have one in about a half hour. Okay, maybe a little longer since you have to wait for it to cool… But if you really want something even quicker and easier, you'll have to try these cheesecake stuffed raspberries. No baking necessary.
I love these little treats because they're so tasty. Lightly sweetened vanilla cream cheese stuffed inside sweet raspberries. How refreshing is that? The raspberry is a lot more flavorful compared to the cream cheese, but for those of us who want a healthy alternative, this would be the perfect solution. Topped with graham cracker crumbs, this is a lighter version of a cheesecake.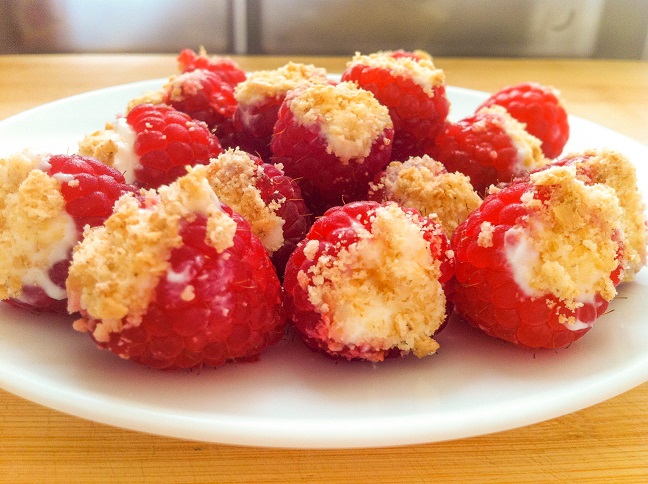 First, carefully wash the raspberries. Raspberries are so delicate that they can fall apart easily. Allow them to dry. If the raspberries are wet, it'll water down the cream cheese, which is not what you want.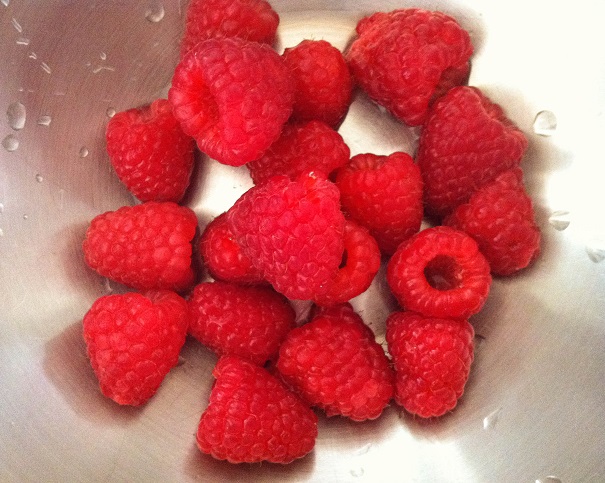 In a small bowl, whip the cream cheese until it becomes soft and similar to frosting. Mix in sugar and vanilla extract. Combine them until they're evenly incorporated.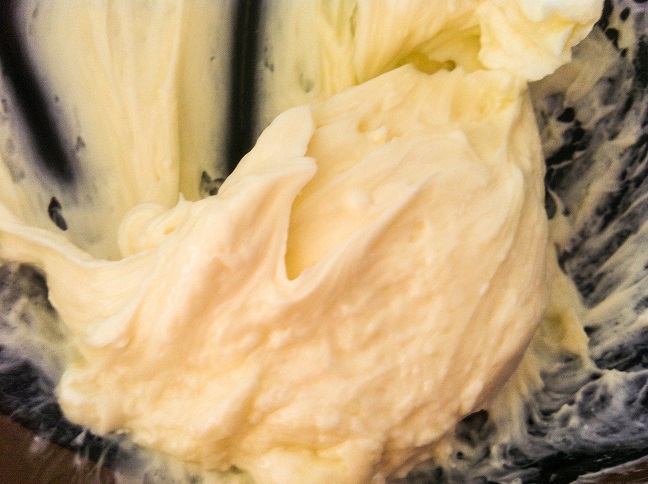 Using a small spoon, add the cream cheese filling into each of the raspberries. You can add as much as you like.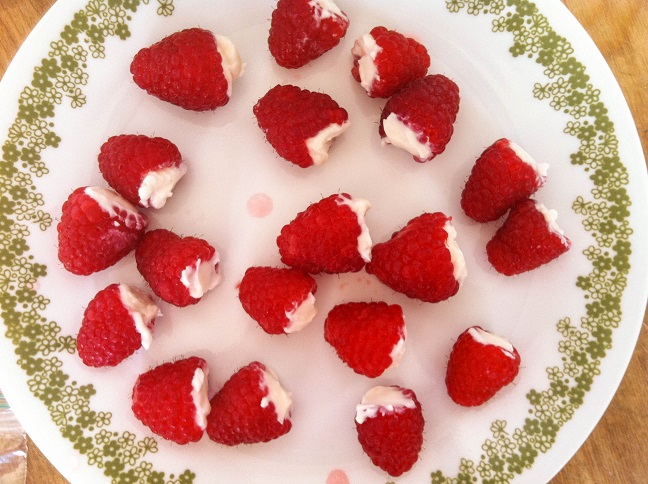 Place one sheet of graham cracker into a ziplock bag and crush them until they're all crumbs. You won't need all of them =)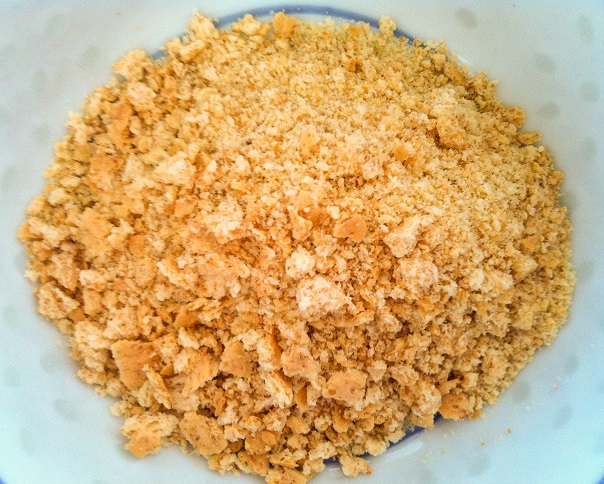 Press the cream cheese end of the raspberry into the graham cracker crumbs.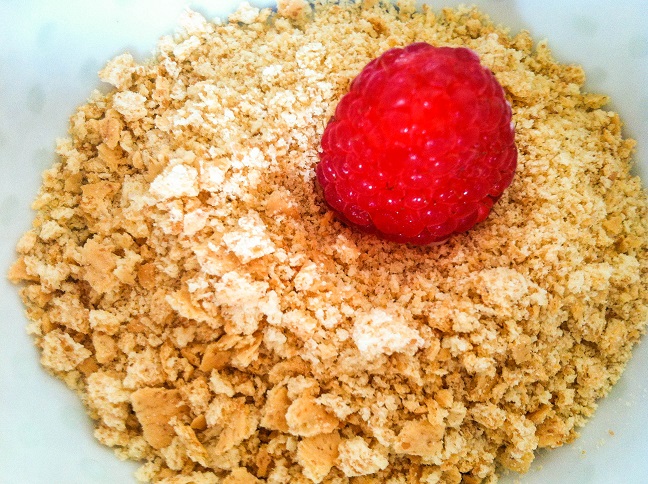 Repeat until you're finished with all the raspberries.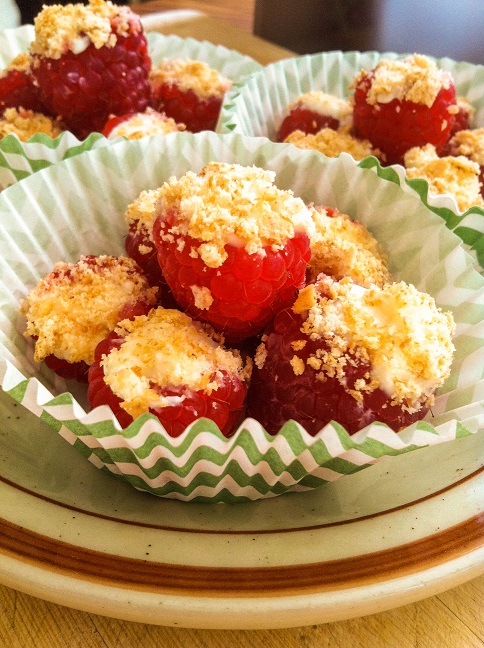 Serve these cheesecake filled raspberries cold.
I liked serving them in cupcake liners. That way you can pass them out in little servings.
Enjoy!
Want instant updates? Follow me on Facebook, Twitter,  Instagram, or Bloglovin.
[amd-zlrecipe-recipe:24]