Mashed bananas mixed with creamy coconut milk and a little bit of crushed peanuts then topped with a chocolate drizzle for a delicious frozen treat. Easy to prepare, this coconut banana frozen treat will be perfect as a healthy snack on a hot day.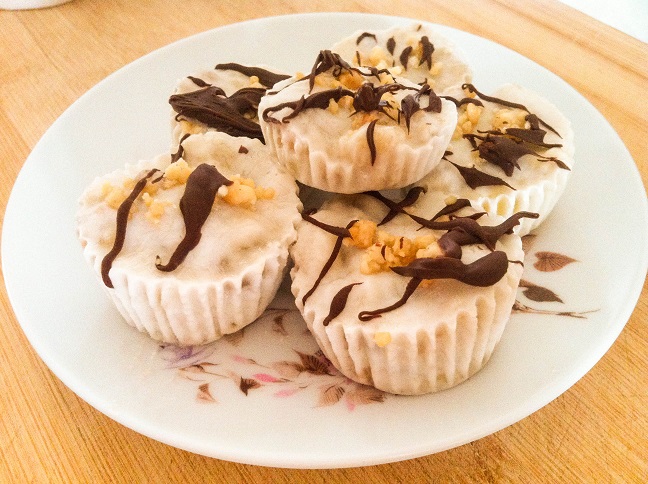 So my chocolate drizzle isn't the best… But it's so difficult to drop melted chocolate on frozen treats! They freeze instantly, and sometimes even before they land on top. And this is the result.
While the chocolate is a mess, I can guarantee that these healthy frozen coconut banana treats are delicious and easy to prepare. The hard part is waiting for them to freeze and of course, the chocolate drizzle.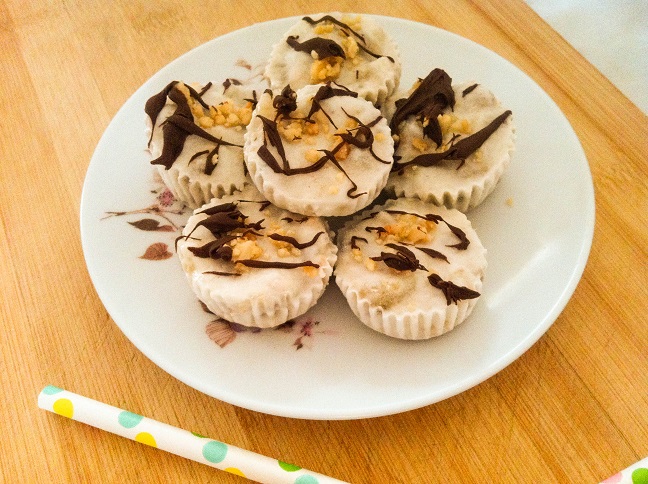 Before we get started though, was anyone else in the San Francisco Bay Area last night? Did you feel the 6.0 earthquake? The entire house shook, waking me, and I could feel the ground roll. Although it didn't last long, it certainly felt long while you're in the middle of one. I couldn't fall back asleep for awhile. I knew, from the way this particular earthquake felt compared to the others I've experienced, that it was strong, but I didn't realize its extent until I woke up this morning and watched the news.  Luckily, there were no damages to our house, but I wonder if there are a few more cracks on our walls, adding to the ones from previous earthquakes. And for those living in the Napa area, my heart goes out to you. I hope that the earthquake didn't affect you too much, and that you stay safe and well.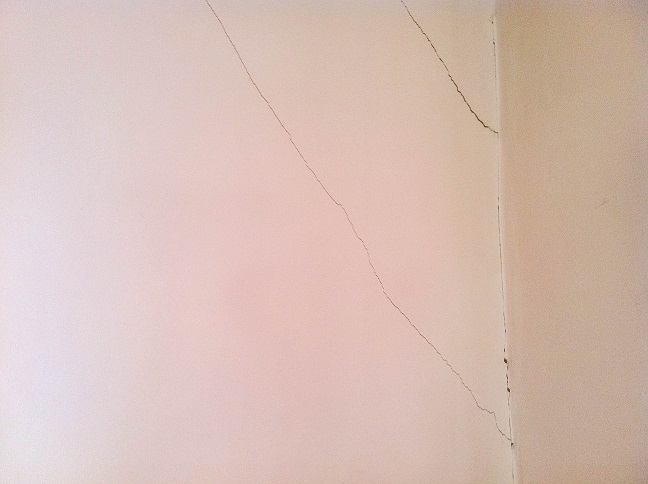 Anyways, it's been pretty warm these last few days in San Francisco. I'm usually not a fan of rain, but we've been hoping for rain to ease our drought. You have no idea how much water you use until you're asked to cut back. Especially when you're cooking! I feel the need to wash my hands all the time! Does anyone else feel the same way?
To cool off in this unusually warm weather (since it's almost always cloudy and foggy here), I thought I'd create a frozen but healthy treat.
These Frozen Coconut Banana Treats require only five ingredients, some of which you might already have on hand. And if you have ripe bananas and don't know what to do with them, this is the perfect solution. You want ripe bananas for natural sweetness in this dessert. No additional sweeteners needed!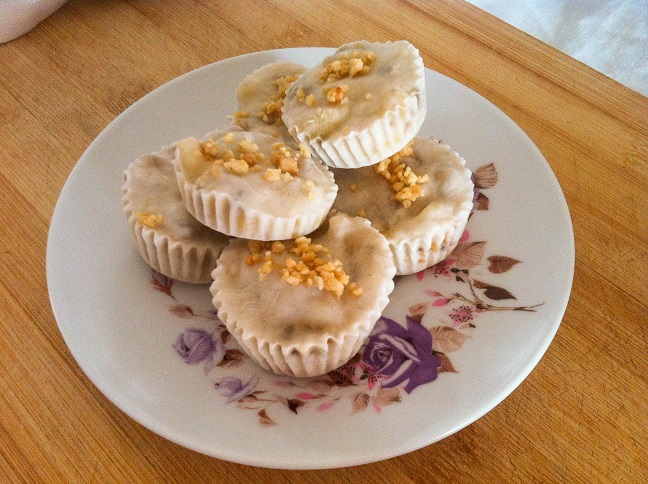 I love these frozen treats. They remind me of summer. Each bite is filled with sweet banana and creamy coconut milk with a hint of nut from the crushed peanuts. A pinch of salt enhances the flavor of these ingredients. It's so tasty! I can sit there and pop these in my mouth all day long. But you have to like banana and coconut to enjoy these treats. Because these two ingredients are definitely strong in flavor.
First, mash up two ripe bananas. Just like how you would do it if you were making banana nut muffins. I used a spoon and mashed it until the bananas are almost completely smooth. It's still nice to have chunks. =)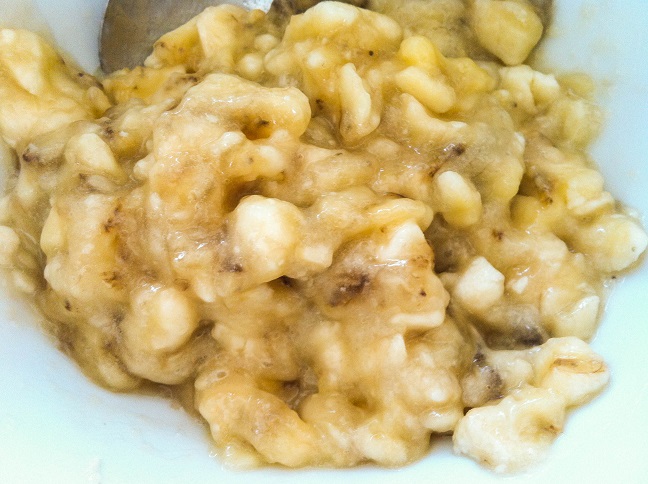 Add in the coconut milk and gently mix until the coconut milk is evenly incorporated with the banana. This is the coconut milk that I use. It's thick and creamy. Perfect for desserts and curry =)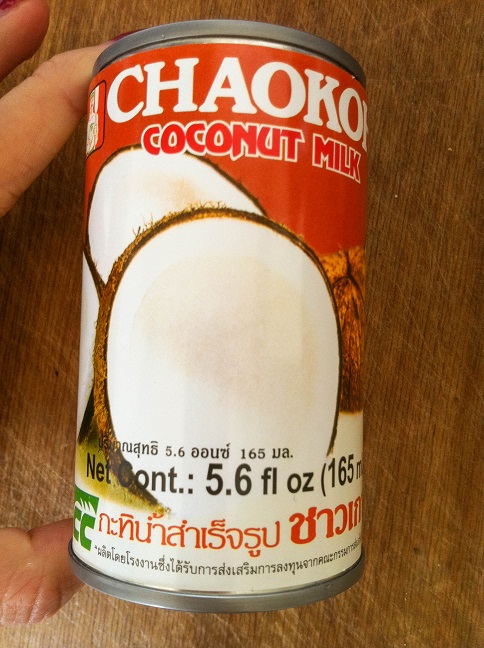 Add in the crushed peanuts and a pinch of salt. Evenly mix them into the banana and coconut mixture.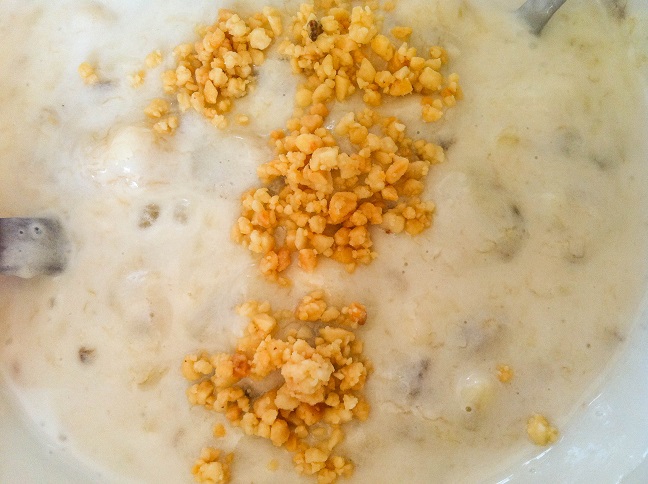 Next, I spooned the mixture into each mini muffin tin cups. I placed cupcake liners so that it'd be easier to remove from the tray later. Top with additional crushed peanuts if desired.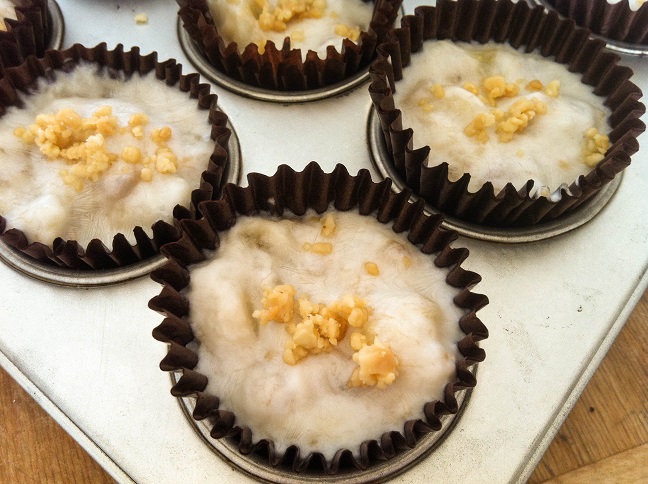 Place the tray into the freezer for about 1 ½ – 2 hours until the banana coconut treats are frozen. Remove them from the tray and from the cupcake liners.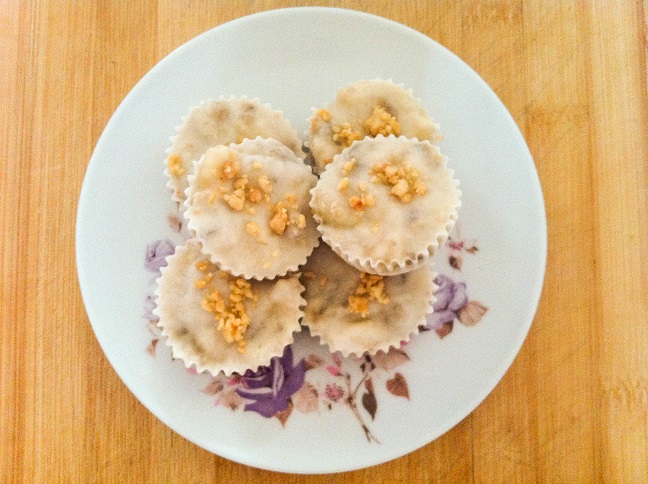 Melt about a ¼ cup chocolate according to the directions on the package. Drizzle as much chocolate onto the Frozen Banana Coconut Treats as you want. For a vegan or dairy free version of this recipe, don't add the chocolate drizzle.
Serve these treats immediately. Otherwise, they will melt.
Enjoy!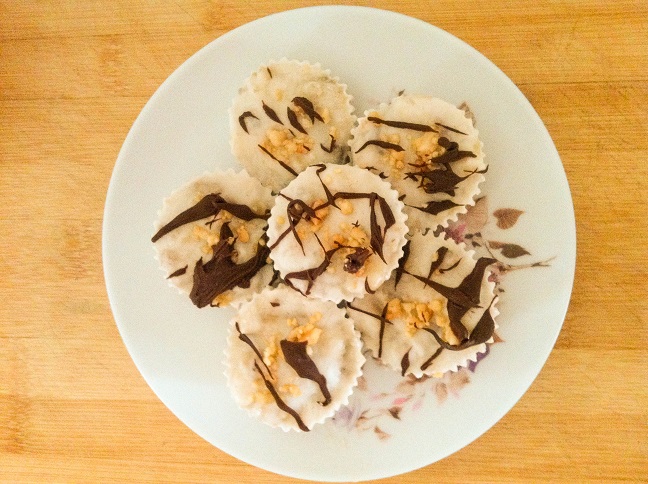 Want instant updates? Follow me on Facebook, Twitter,  Instagram, or Bloglovin.
Did you know that if you're not ready to print a recipe, you can save the recipe into an online recipe box through Ziplist? It's completely free to sign up and easy to use to organize your recipes as well as your grocery list.
You can also find nutrition info for this recipe by clicking on the magic button below.
[amd-zlrecipe-recipe:21]
*I'm affiliated with Ziplist, but I'd only recommend products that I love. I've been using Ziplist to format my recipes =)