Refreshing coconut water infused with mint, raspberries, and peach. Filled with tons of fruit, this drink is perfect for hydrating on a hot summer day.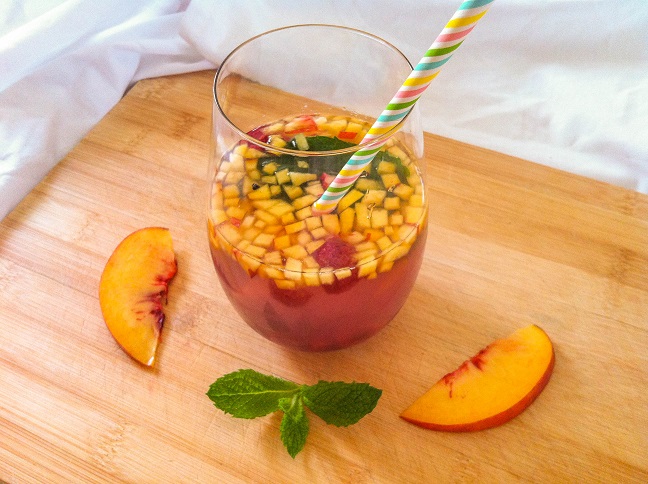 During the summer, when the weather is hot, we need to keep ourselves hydrated for many reasons but mainly to quench our thirst. Too little water during a heat wave can cause heat exhaustion and even heat stroke. My drink of choice is usually icy cold water.
I love drinking icy cold water, especially when adding fruits and mint for an infusion of flavor. But sometimes I want a slight variation.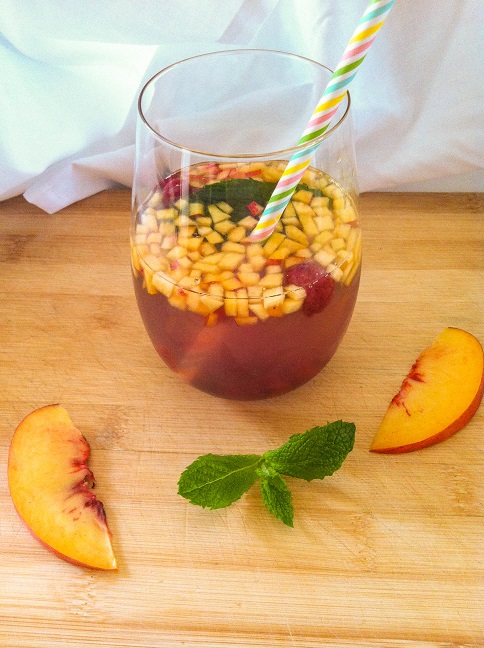 Coconut water is perfect for varying your summer drinks. It's refreshing, hydrating and isn't very sugary like some juices and sodas. However, it does contain sodium so for some people, it might take some getting used to. That included me. It took me awhile to like coconut water, and only certain brands.
I decided to use coconut water as the main ingredient for this summery drink and infuse it with some of my favorite fruits.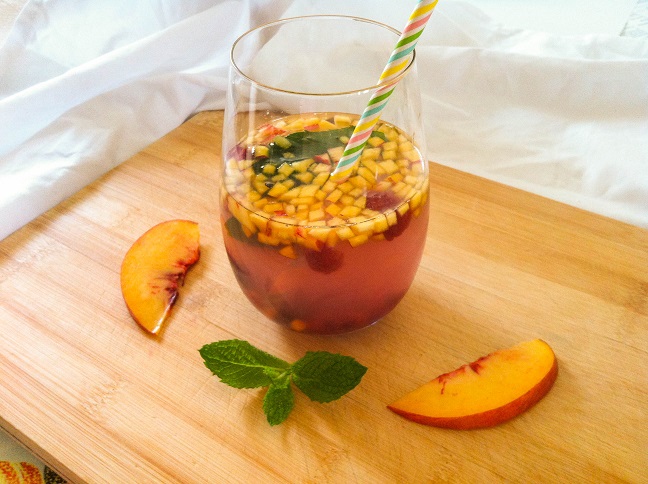 First, pour about 1 ½ cups of coconut water into a glass. I used Zico, but use your favorite brand of coconut water.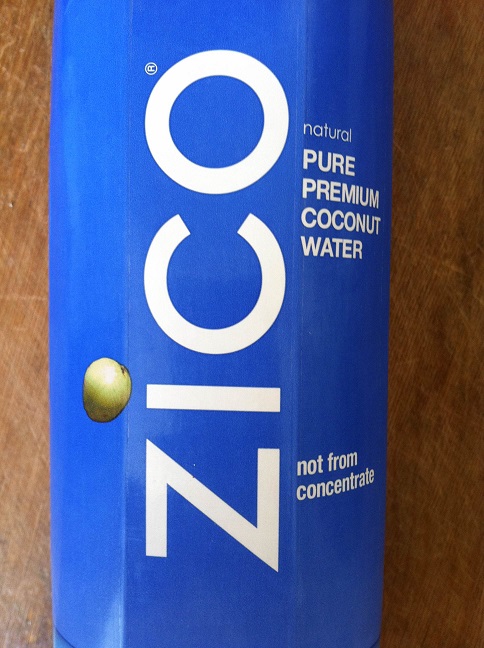 Dice up part of a peach to make a ¼ cup. Make sure to dice the peaches small that way you can suck it up through a straw. Otherwise you'll have to use a spoon to scoop up the peach bits. Add the diced peaches to the glass.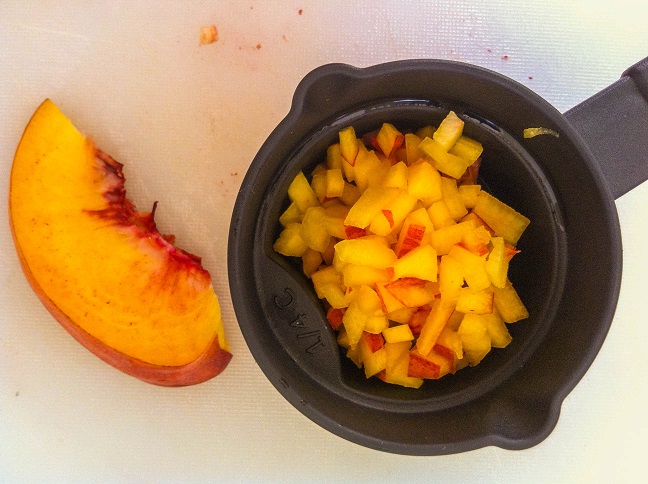 Add ¼ cup raspberries. I recommend mashing up some of the raspberries before adding it to the glass. The raspberry flavor will be stronger that way.
Then add 2-3 mint leaves for a refreshing taste.
Either refrigerate the beverage until it becomes cold or add a few ice cubes.
Serve the beverage cold. Enjoy!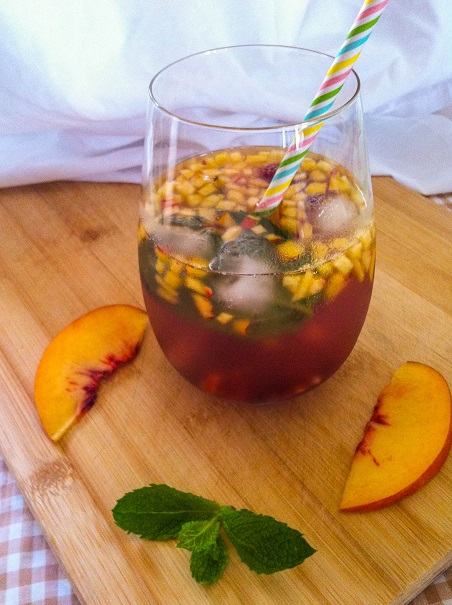 Want instant updates? Follow me on Facebook, Twitter,  Instagram, or Bloglovin.
Did you know that if you're not ready to print a recipe, you can save the recipe into an online recipe box through Ziplist? It's completely free to sign up and easy to use to organize your recipes as well as your grocery list.
You can also find nutrition info for this recipe by clicking on the magic button below.
[amd-zlrecipe-recipe:8]
*I'm affiliated with Ziplist, but I'd only recommend products that I love. I've been using Ziplist to format my recipes =)